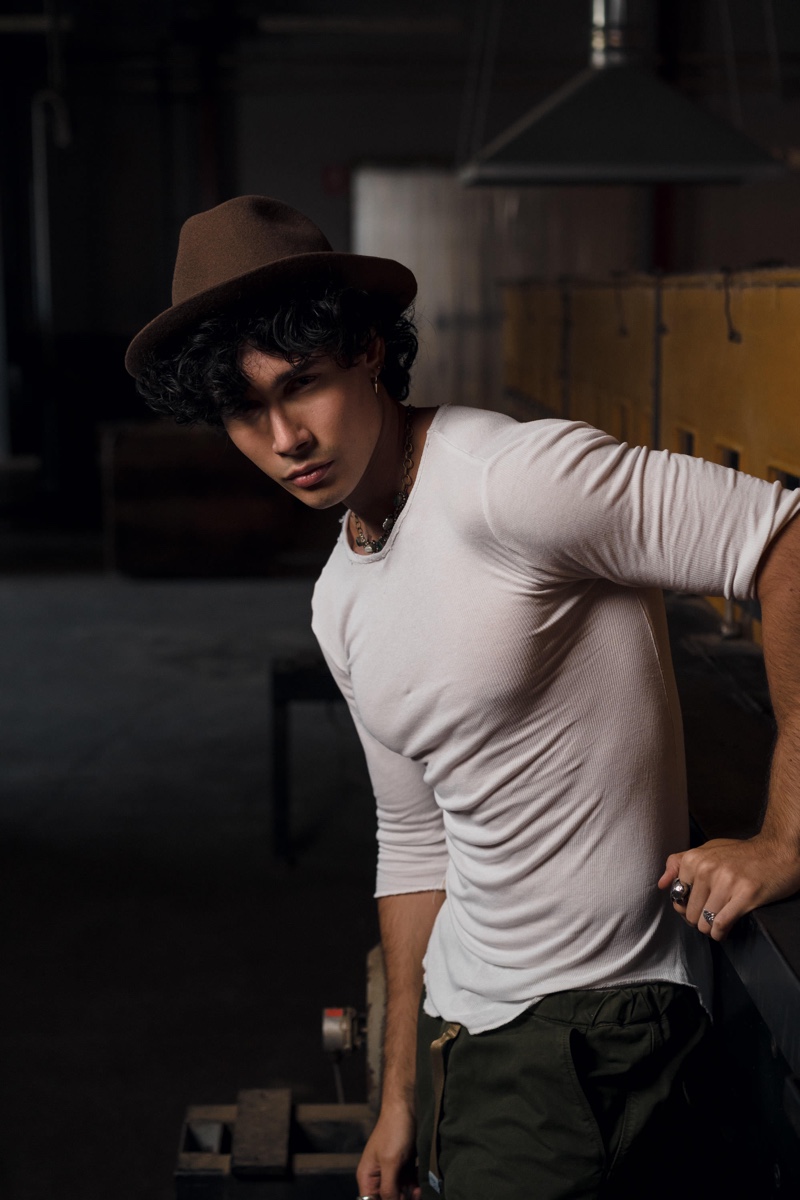 Borsalino takes to two exciting locations for its fall-winter 2020 campaign. The brand celebrates its heritage by opening its doors in Alessandria, Italy, to its Spinetta Marengo manufacture and Villa Borsalino, the home of founder Giuseppe Borsalino's heirs. While the season reflects inspiration taken from 19th century English Arts and Crafts movements, it also shares the aim of Borsalino creative curator Giacomo Santucci. Under his artistic direction, Santucci hopes to not only respect Borsalino's DNA, celebrating 163 years of elegance and style but deliver a contemporary experience. 
Related: Borsalino Makes a Bold Statement with Spring '20 Campaign
Borsalino's fall campaign reveals the bridging of new and old as the label looks to young Alessandria-based photographer Helmut Berta to capture the season. Berta connects with models Andrea Rodriguez Mianulli, Daniele Crostella, Natasha Borozan, and Sofia Vittoria Ronchi for the advertisement. The models take in the sights of Spinetta Marengo manufacture and Villa Borsalino while showcasing Borsalino's Made in Italy hats.
Borsalino Fall/Winter 2020 Campaign