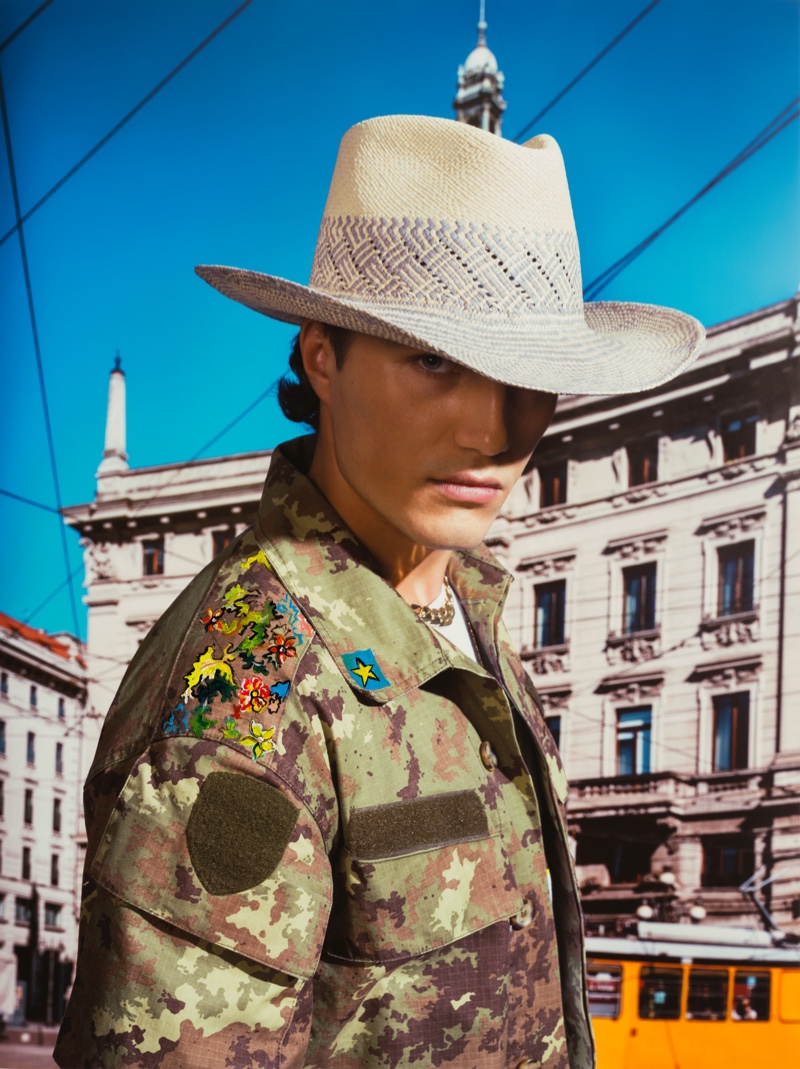 Borsalino highlights its spring-summer 2020 collection with a new campaign. Joseph Cardo returns once more to photograph Borsalino's unique line of hats. Creative curator Giacomo Santucci's designs for the label are front and center as Cardo embraces a pop-style aesthetic. Describing the inspiration behind Borsalino's outing, Santucci explains that it was taken from a special period in the brand's history, the second half of the nineteenth century, when the Arts and Crafts movement was thriving, and the art of design was born.
Related: Borsalino Pays Tribute to Humphrey Bogart with New Hat Release
Santucci continues, The styles of that period, reinterpreted as a contemporary key in the spring-summer 2020 collection, interact with the world through the painting that I have added to the pictures. It is an ironic, pop-style approach to pictorial photography based on a belief in contagious beauty. The aim is to inspire with the desire to play with Borsalino hats, the courage to dare, the freedom of personal expression and to transform, while remaining true to oneself.
Models Jerry Koivisto and Ward Strootman appear in Borsalino's advertisement, which has an almost 3D effect. Photographing the campaign, Cardo shares, I used this double exposure technique. I photographed male and female models against backgrounds but then took the pictures again once Giacomo Santucci had added his paintings to the imagery. By using a special technique, I added three-dimensionality to the images to emphasize the Borsalino Arts and Crafts approach.
Borsalino Spring/Summer 2020 Campaign