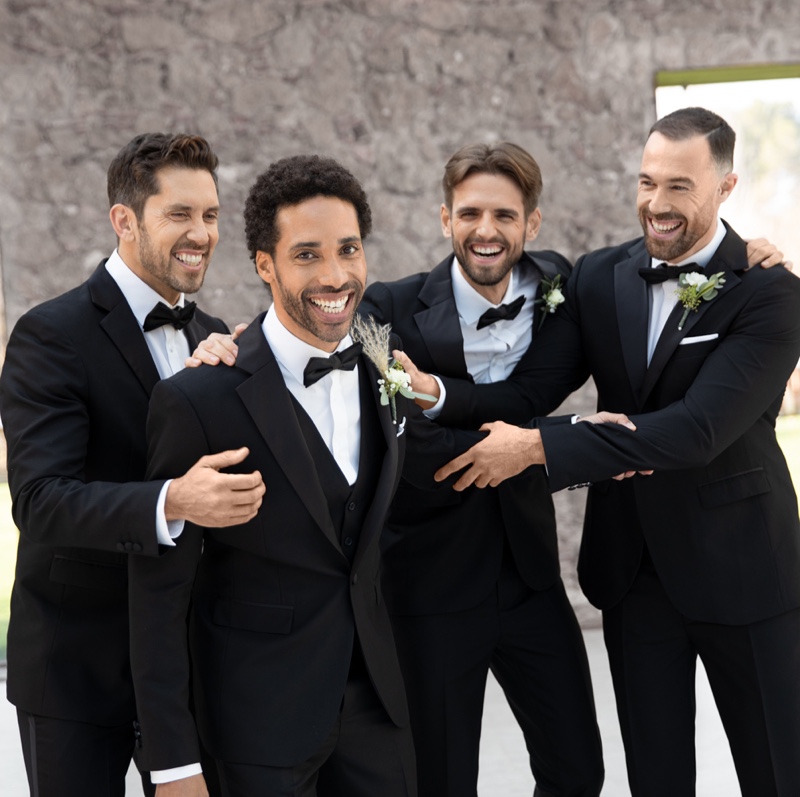 There are so many alternatives to consider when picking a suit that it may be challenging to know where to begin. There are several variables to consider for purchasing a groom suit, from navigating the dress code requirements of the wedding to selecting acceptable materials and colors for the season. We've cut down the alternatives and handpicked a selection of styles. Yet, you can also consider custom groom suit style to blend trends and curate your style.
1. Trying New Prints & Patterns
When choosing their wedding suit in 2022, grooms can try out new designs and patterns. Oversized checks are now in style, and they exude a classy atmosphere while still seeming professional. If you're not sure whether or not patterned clothing will be appropriate for you, consider wearing a patterned tie or pocket square. Using prints as accent pieces may be as effective as wearing a suit with many patterns.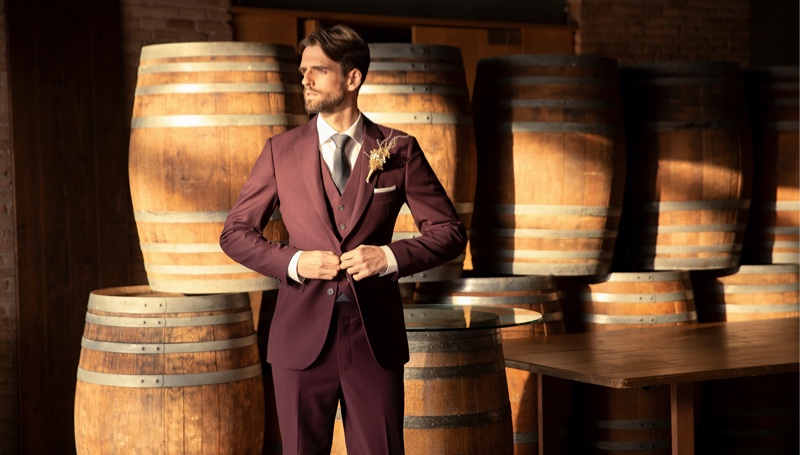 2. Neutral & Cool Tones for Groom Suit
Grooms are going toward more earthy tones for their wedding attire in 2022 wedding trends. Darker colors, such as burgundies and green tones, are perfect for an autumn or winter wedding, and they are especially appropriate for a country wedding. Alternatives to wearing darker colors on their wedding day include wearing lighter and brighter colors on their wedding day.
Powdered blues, sage greens, and light grey tones may give your ensemble a light and airy sense while yet looking sophisticated. In warmer weather, sandy tones such as gentle beiges and browns are great for garden events.
3. Tweed Fabric
Originally used as a daily cloth, tweed is a durable and convenient fabric. Because it is so hot, it could be preferable in the colder season. It also features wind and water resistance, making it a good choice for a rustic-themed outdoor wedding. Tweed is now seen as high-end and casual, making it a versatile fabric for any occasion.
The suit jacket and pants may be worn separately on other occasions, which is ideal if you want to get the most use out of your wedding suit as much as possible.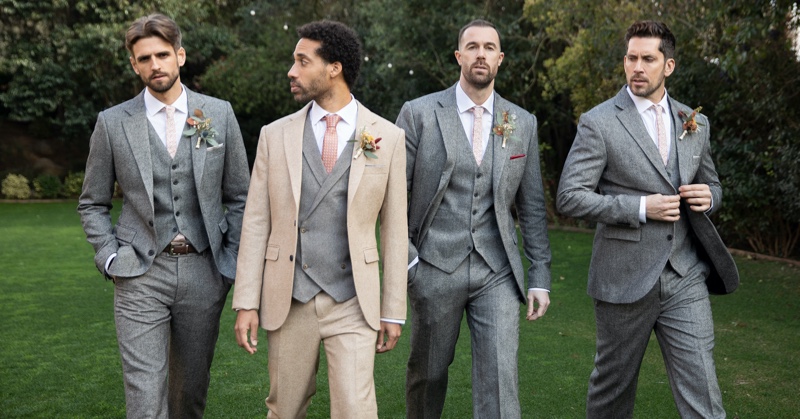 4. The Double-breasted Vest
A well-fitted double-breasted vest is a terrific way to upgrade any suit and increase its aesthetic appeal and formality while maintaining its comfort. It is a garment with a pleasing silhouette and the ability to be worn in various ways. If you ever want to let loose on the dance floor while maintaining the appearance of a groom, that double-breasted vest is the ideal piece of clothing to wear.
While the color and pattern of your suit are crucial considerations, the style is as vital. Grooms who are fashion savvy in 2022 are seeking for slim, well-tailored suits to wear.
5. Consider Creating a Custom Groom Suit
Custom groom suit tailoring is less expensive than you think and is more accessible. While the correct materials and lining might cost thousands of dollars, there are still choices available for only a few hundred dollars. Consequently, you may spend more money on yourself while still making a more affordable alternative accessible to the groomsmen and groom.
With hockerty.com, you can customize your groom suit by selecting your fabric, and suit elements, personalizing your style, and sending your measurements to ensure that you receive the best groom suit.