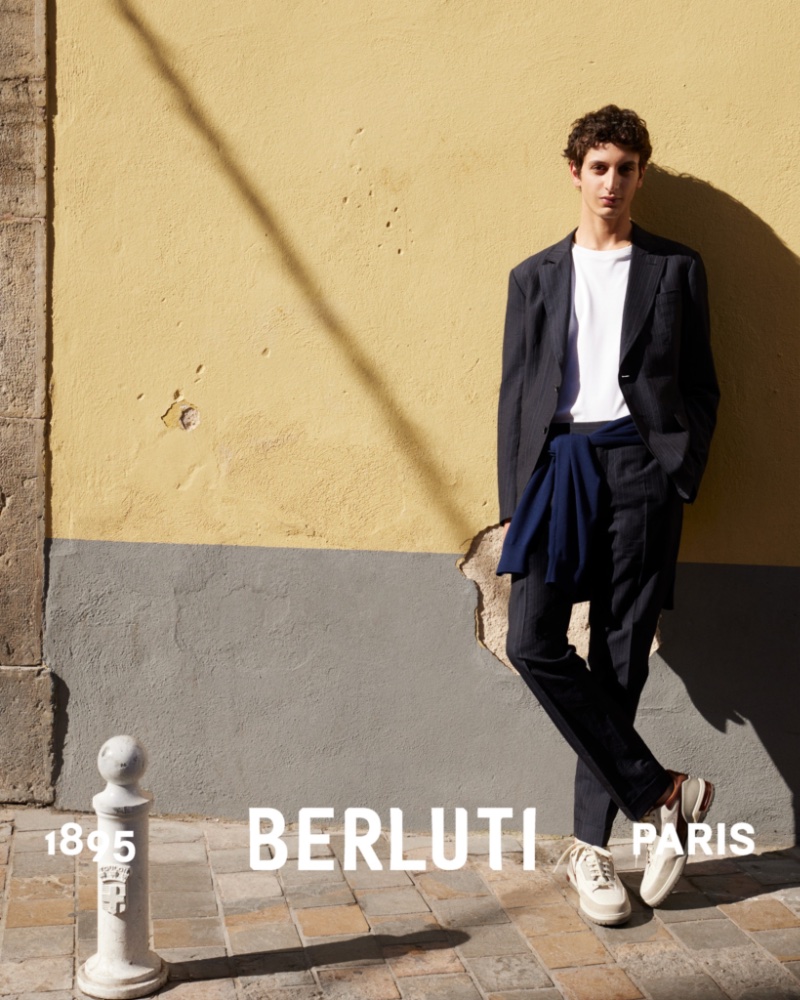 Berluti presents its spring 2023 campaign, embracing a leisurely sartorial approach and an easygoing design ethos. The spotlight shifts to models Takfarines Bengana and Cheikh Dia as they showcase the collection under the adept eye of photographer Anthony Seklaoui. Sunlit visuals feature these striking models donning the season's most sought-after ensembles, styled by the talented Virginie Benarroch.
Berluti Spring 2023 Campaign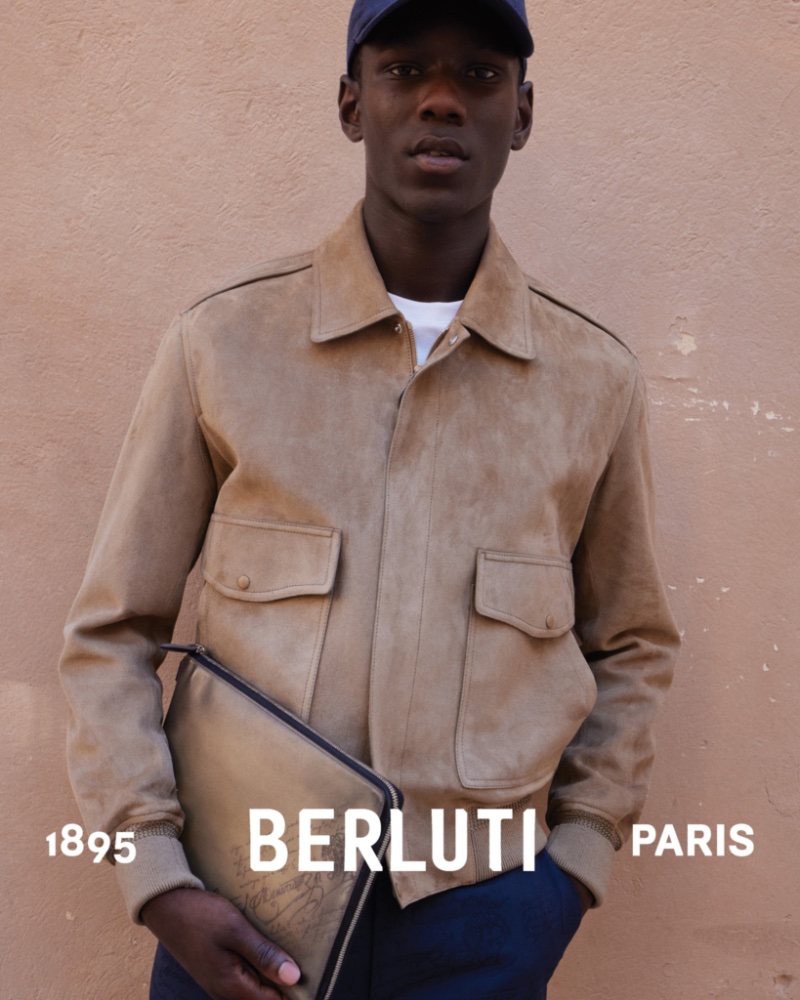 The effortless aesthetic of the campaign captures the essence of the season, demonstrating versatility through timeless combinations like a classic suit teamed with a simple white t-shirt and Berluti's Playoff sneakers. Luxe casual wear is a sumptuous suede flight jacket complemented by a sporty baseball cap.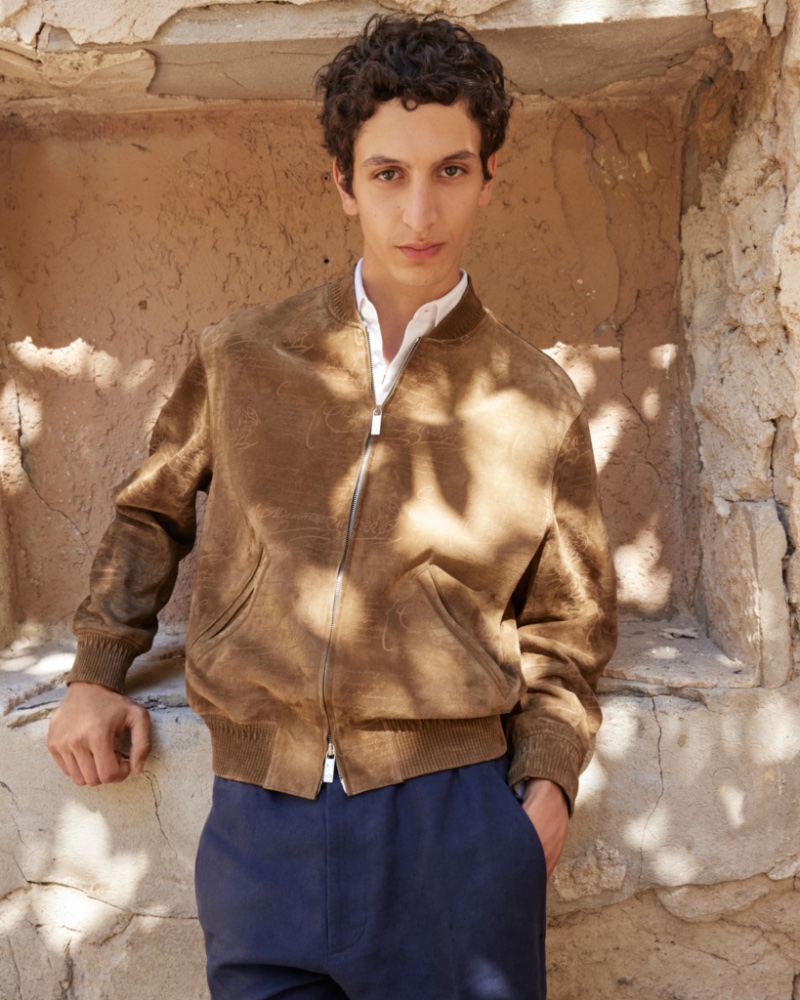 Berluti's iconic Scritto print makes a prominent appearance, adorning various pieces from a sophisticated leather clutch to a suede bomber jacket with a ribbed hemline and cuffs. This season, the brand also draws attention to its latest footwear innovation: the Light Track sneakers. These ultra-light, striking shoes boast a bold contrast in their rubber outsoles alongside an upper expertly crafted from leather and suede.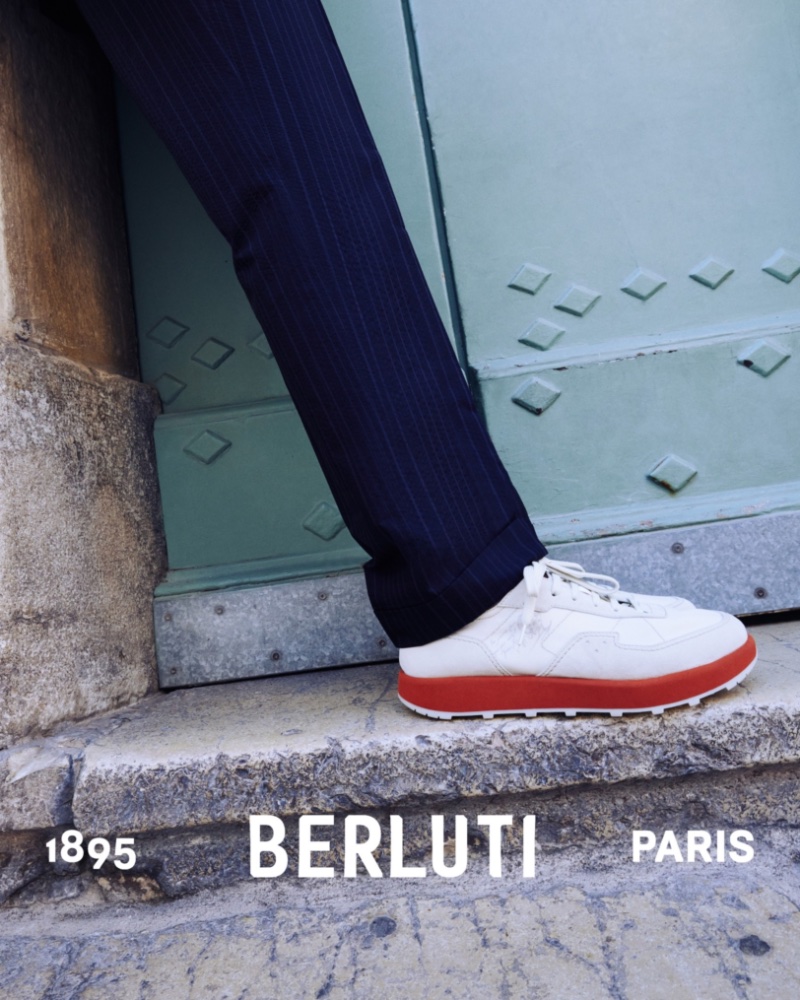 Berluti's spring 2023 campaign strikes a harmonious balance between elegance and leisure, offering versatile pieces that cater to a refined yet relaxed lifestyle. The fusion of classic tailoring and contemporary casual wear creates an accessible yet fashionable collection, perfect for the modern, style-conscious individual.