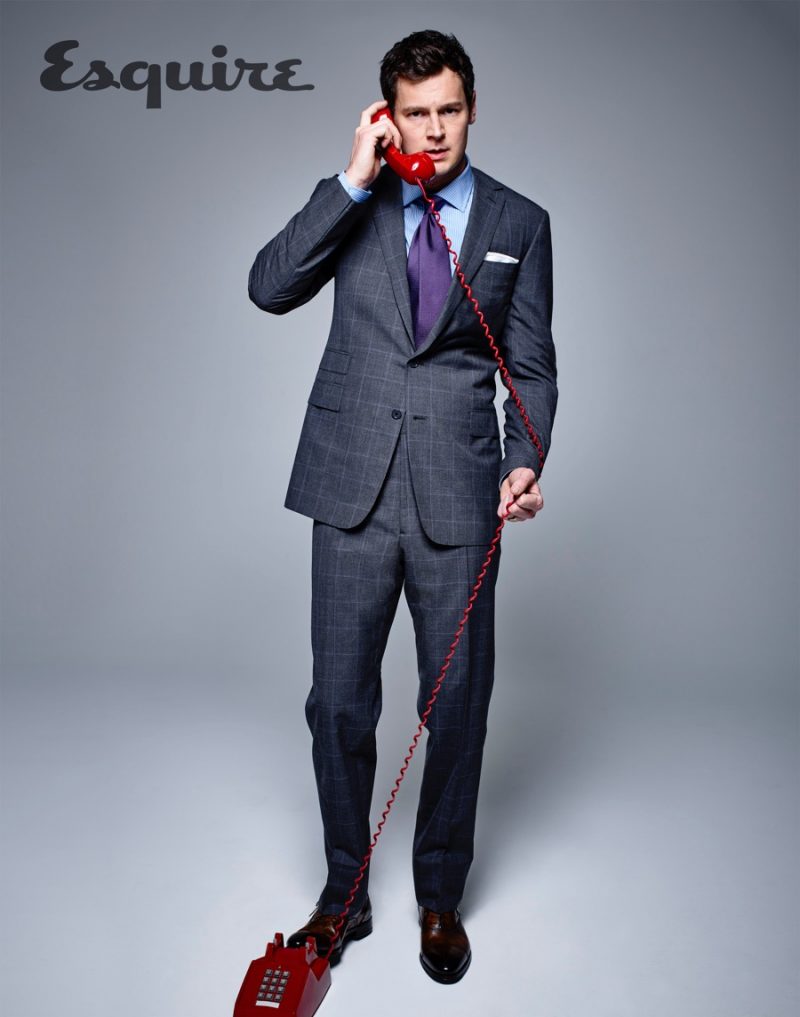 Esquire catches up with American Psycho: The Musical star Benjamin Walker for its May 2016 issue. The 33 year-old actor suits up for a sartorial photo shoot lensed by photographer Stewart Shining. Talking to Esquire about how he prepared for his role as Patrick Bateman, Walker shares, "So, I've been researching psychopaths…When I got cast as Patrick Bateman, my agent told me to get in touch with Jon Ronson [who wrote The Psychopath Test]. He was not only disconcertingly nice but also gave me so much of his time and let me pick his brain. He was amazing…It was much better than running into a Kardashian."
Related: American Psycho | Killer Business Style
Benjamin Walker Esquire Photo Shoot
Asked what he hopes the audience takes away from the play, Walker explains, "Even with Patrick Bateman, there's debate about whether or not he actually murders anyone….If, at the end of the play, you go obviously one way or the other, we've made a small story. You want people to be having the discussion about it after. That's what happens when you watch Making a Murderer." Read more on Esquire.com.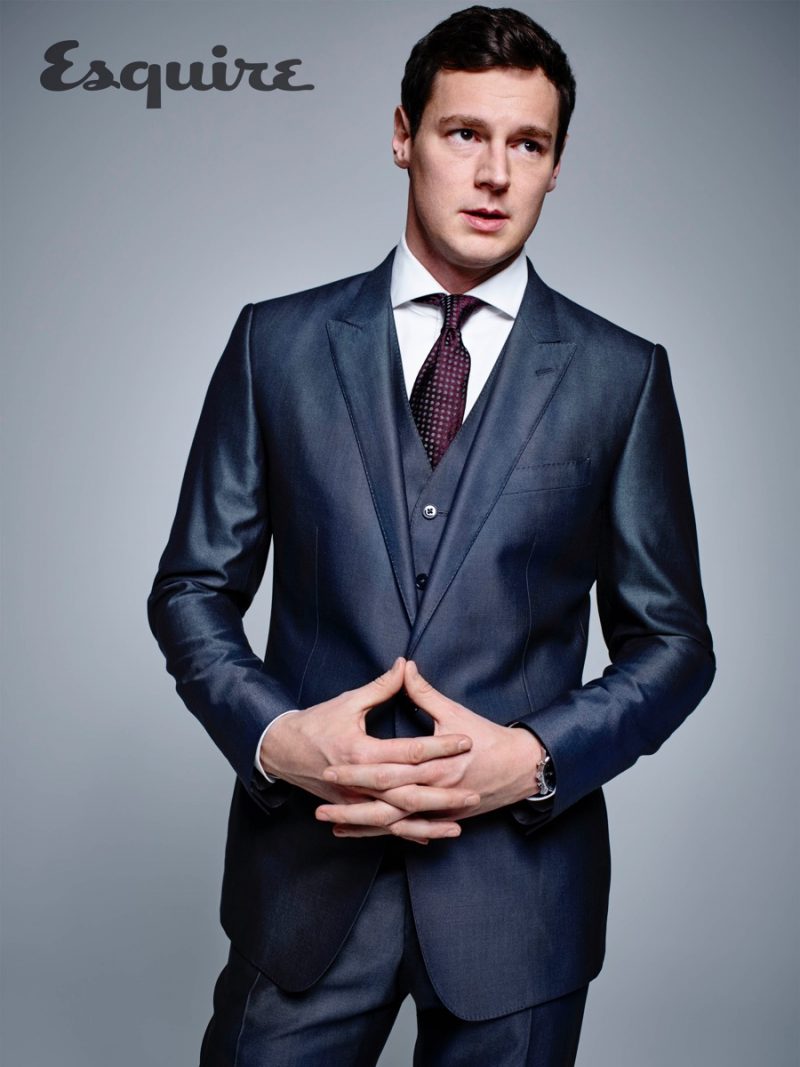 Benjamin Walker at American Psycho: The Musical Opening Night
Benjamin Walker as Patrick Bateman for Vogue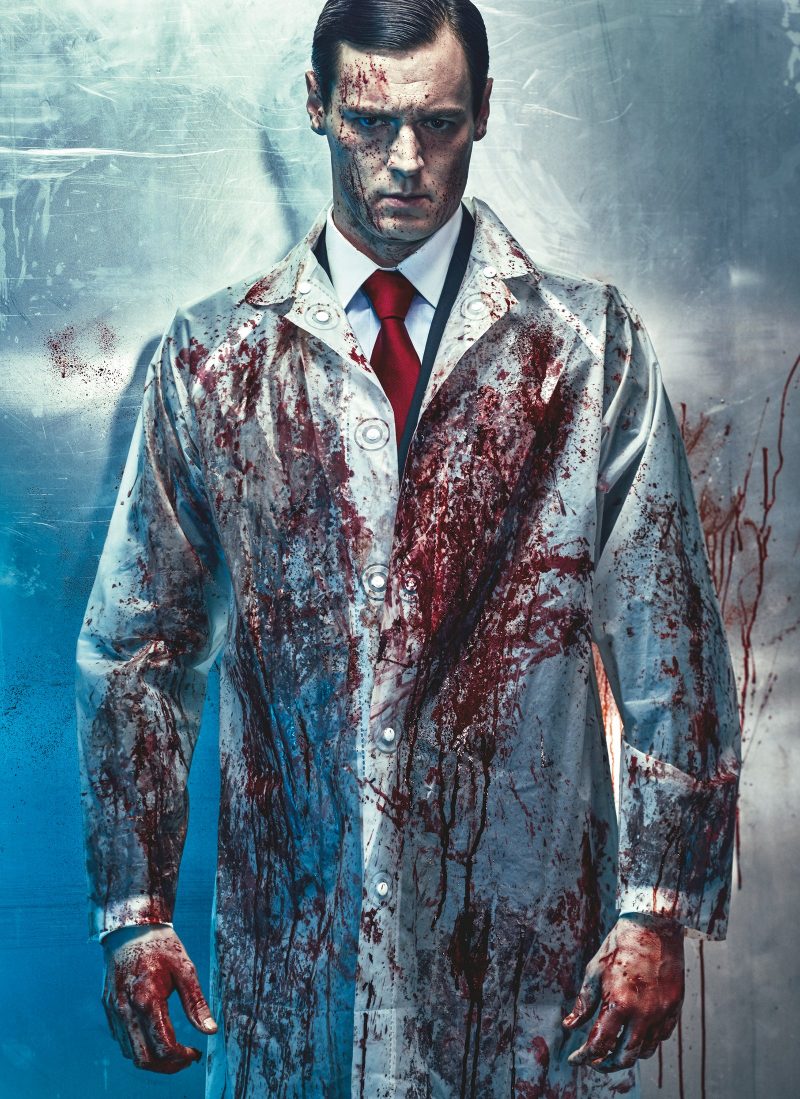 Benjamin Walker appeared in the March 2016 edition of American Vogue to promote American Psycho: The Musical. The 33 year-old actor connected with photographer Steven Klein for a gruesome image. Donning Patrick Bateman's iconic coverup, Walker is pictured in a look from Brooks Brothers. Discussing Bateman as a character, Walker says, "For him, the way you present yourself—the way, for example, your name is embossed on your business card—is a defining characteristic of who you are as a man." Walker continues, "It's a matter of life and death, which I find funny and sad and innately human." Read more on Vogue.com.