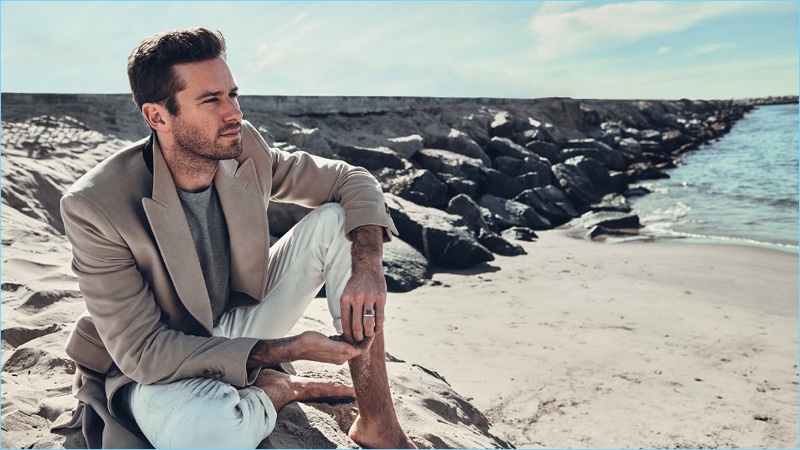 As awards season approaches, Armie Hammer continues to make the rounds. The Call Me By Your Name actor appears in a feature for Mr Porter's The Journal. Embracing a relaxed day, Hammer connects with photographer Beau Grealy and stylist Nicolas Klam. Navigating Mr Porter's impressive roster of brands, Klam features labels such as Acne Studios, Saint Laurent, and Calvin Klein.
Related: Armie Hammer Covers The Hollywood Reporter, Discusses Nate Parker & Casey Affleck
Reflecting on Call Me By Your Name, Hammer discusses his chemistry with costar Timotheé Chalamet. It really developed naturally over time, says Hammer. We had the luxury of spending all day, every day together before filming started, as we were basically the only native English speakers there. We weren't doing a lot of rehearsals before the movie started, so we would meet up at night at my place, and we'd go over scenes. Read more on MrPorter.com.
Armie Hammer Mr Porter The Journal Photo Shoot