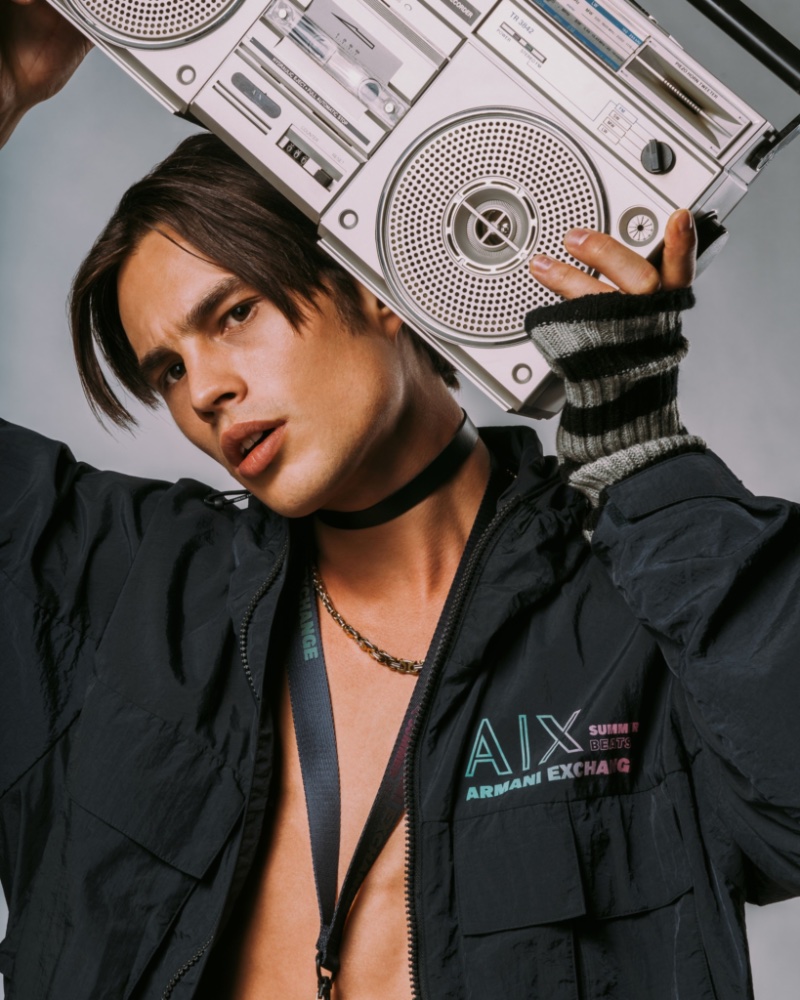 Armani Exchange's latest collection, Summer Beats, is a captivating blend of retro influences. Drawing inspiration from the vibrant 80s, the trendsetting 90s, and the nostalgic mid-2010s, this Italian brand effortlessly combines sportiness with festival flair. Models Louis Baines and Anton Omondi perfectly embody the season's essence as the faces of Armani Exchange's fresh collection.
Armani Exchange 'Summer Beats' Collection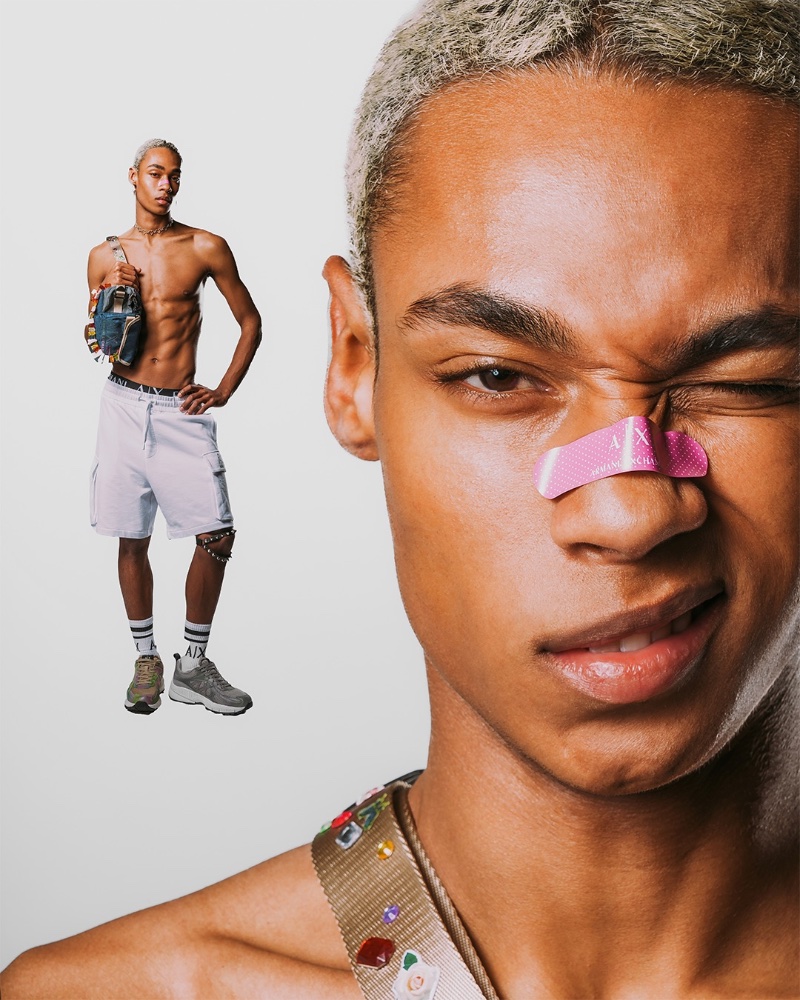 Through the lens of Andrea Ariano, the imagery seamlessly weaves together iconic elements from bygone eras, including the iconic 80s boombox, the beloved 90s candy necklace, and the trendy 2010s band-aids. Stepping into the spotlight, Louis and Anton showcase Armani Exchange's sporty lineup, featuring a neutral tones palette.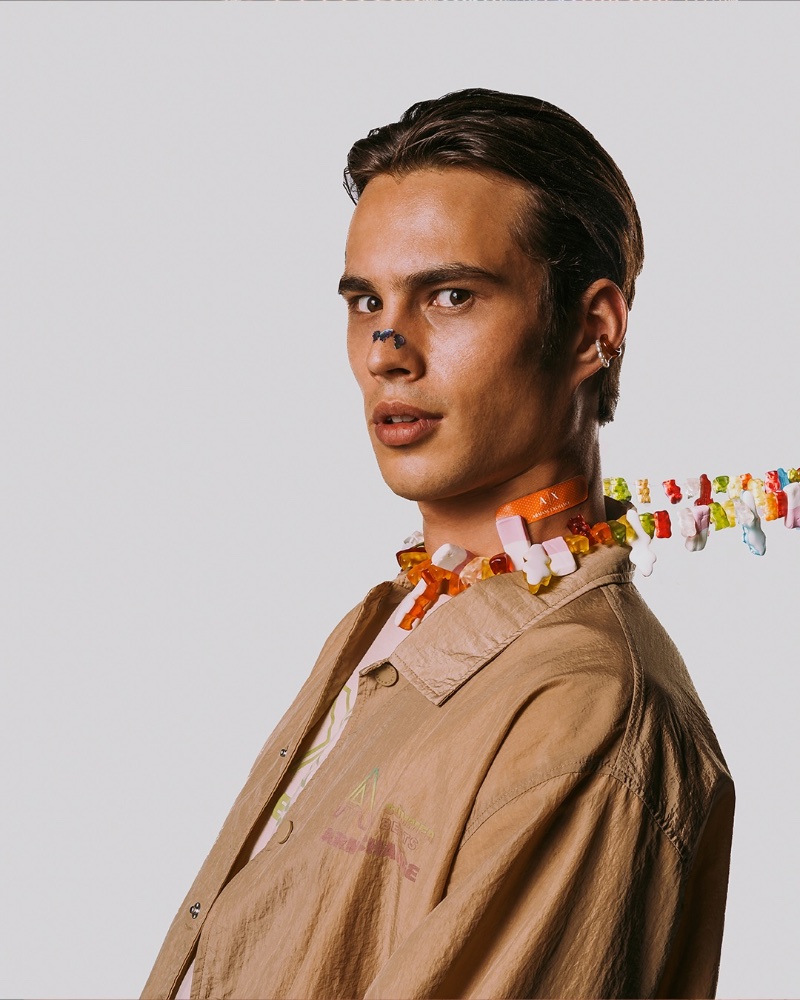 Armani Exchange offers diverse clothing options, from windbreakers and cargo shorts to cozy hoodies and more. Complementing the ensembles are accessories like small bags, lanyards, and the beloved throwback bucket hat, completing the retro-inspired aesthetic.