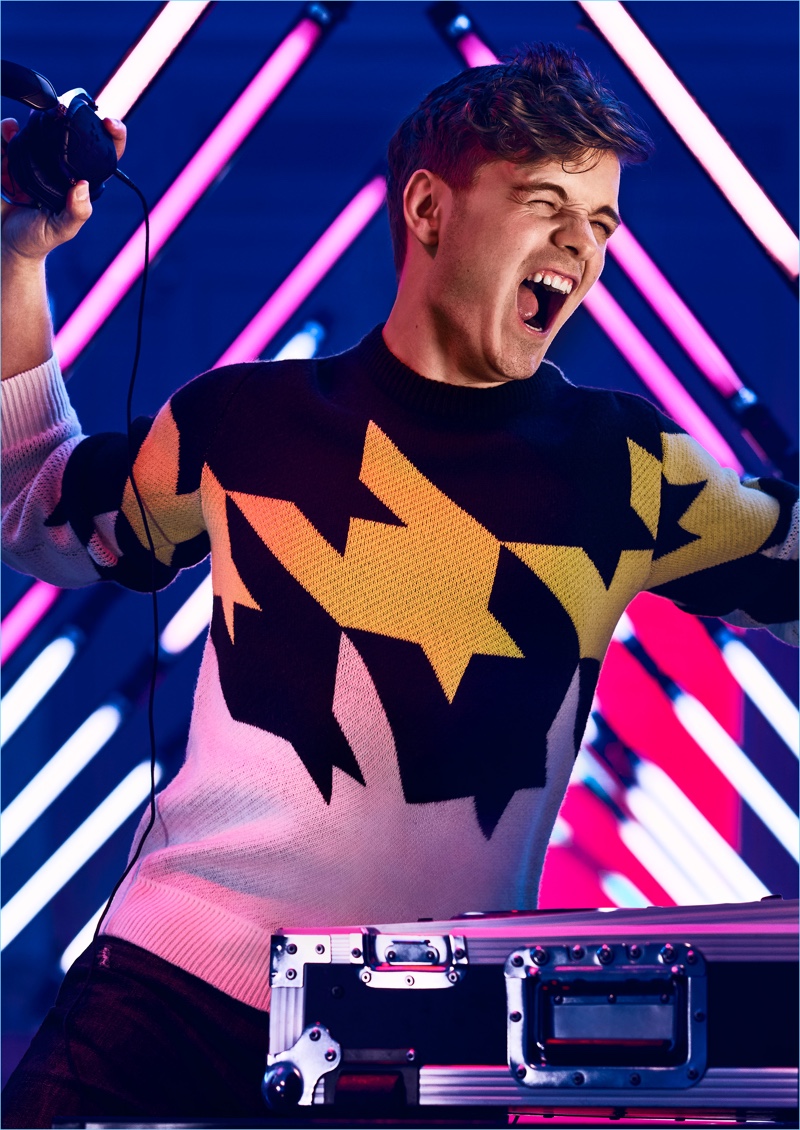 Armani Exchange reunites with Dutch DJ Martin Garrix and Chinese actor Li Yifeng for its fall-winter 2018 campaign. Selah Marley, the 19-year-old daughter of Lauryn Hill and Rohan Marley is a new addition this season, but not the only one. Designer Giorgio Armani makes an appearance as well.
Related: Mark Vanderloo, Pepe Barroso + More Front Emporio Armani's Lively Fall '18 Campaign
Armani explains, For this campaign, I chose model Selah Marley, and decided to renew our collaboration with musician Martin Garrix and actor Li Yifeng.
The designer continues, Three versatile talents, capable of speaking to their peers. And then there's me, representing the continuous dialogue between the Armani world and new generations, in pursuit of a free, casual and creative style.
Armani Exchange Fall/Winter 2018 Campaign