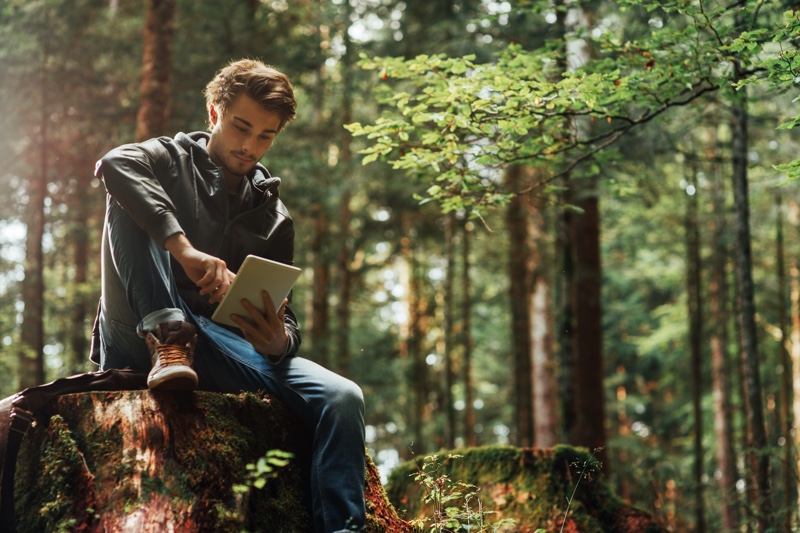 The rugged look comes with an attitude and style that is admirable. It's timeless and always has a place in men's fashion. The rugged aesthetic is appealing as a no-nonsense, practical approach to dressing that can also be sophisticated and stylish.
The rugged fashion style involves durable fabrics like leather, denim, flannel, and other materials that go well with an active lifestyle. These are eight essentials you can't do without if the rugged masculine style is what you desire:
1. Carbon Fiber Wallet
Your rugged masculine style isn't only about what you wear but also what you hold and handle. One of the details you'll be adding to your rugged look is a carbon fiber wallet.
A carbon fiber wallet is solid and durable, perfect for your style, with a sleek and slim profile that stands out. A key feature of rugged fashion style is staying light, and that's what a carbon fiber wallet will help you achieve.
2. Rugged Shirts
Plaids are one of the most fundamental components of a ruggedly masculine style. To top it off, they're comfortable. You can add cotton-woven plaid shirts to your wardrobe in various earthy colors.
In addition, they're perfect for daily and casual wear as they're made of breathable materials with soft finishes. Get your plaids from your favorite designers, and you're one step into the world of the rugged gentleman.
3. Commuter Backpack
Having your desired rugged style is possible, even when you have stuff that can only fit into a backpack. Gone are the times when your backpack ruins the appearance you worked so hard to achieve.
A commuter backpack will fit in any fashion style you choose. Even if you're about to climb the rugged mountains, your commuter backpack is weatherproof.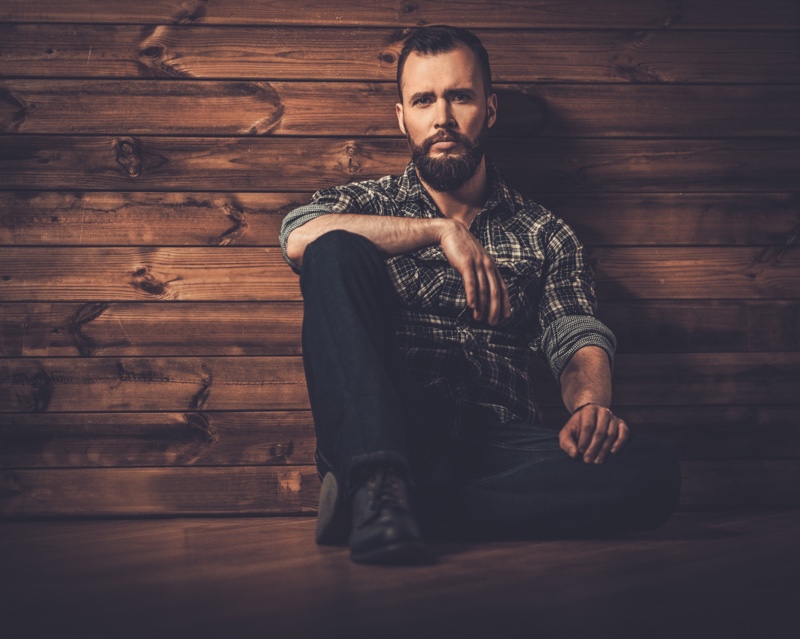 4. Denim Bottoms
What's more rugged than denim? Fancy pants would take you nowhere if you choose to explore. The feel, sturdiness, and functionality of denim are ingredients to cook up the rugged gentleman.
However, it would be best to aim for denim free of embellishments, trendy washes, or funky dyes. Just keep it simple. Faded denim jeans aren't a bad idea either. Aim for something straightforward and made-to-measure that will allow your legs to breathe.
Furthermore, don't make them too tight or baggy. It's also essential to keep the fabric traditional. Your wardrobe will start to look exactly like you want it to.
5. Leather Coats
Have you seen movies where your favorite actor wears long vintage, full-grained leather coats, cowboy boots, sunshades, and a hat? Do you notice how a leather coat attracts awe and admiration when someone is wearing it? That's the kind of vibe a leather coat or jacket can create.
This is another must-have for your rugged masculine wardrobe. They should come in earth-toned colors to give them the proper appeal. However, there are varieties of options to go for in this category.
They could be vintage, distressed, cross-stitched, or full-grain with features like snug-fitting collars, waterproofing, storm cuffs, and flap pockets. Durability and functionality are key features of a rugged style, so don't leave that out.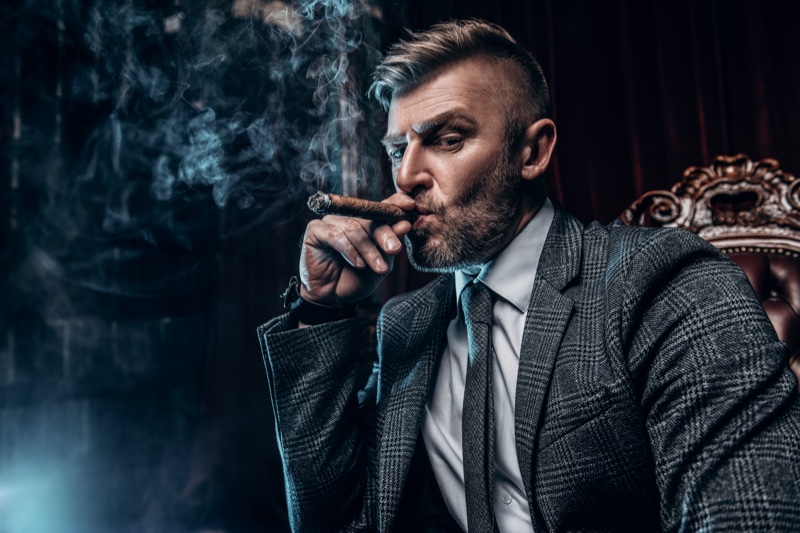 6. Rugged Blazers
Blazers have been known to be smart and professional. But nothing is impossible in the world of fashion. The rugged masculine style is also for the adventurous type by incorporating a blazer into your outfit.
You can try materials with a strong heritage like suede, wool, tweeds, or antique finishes. They should also come in beige and deep colors to create the right ambiance. Combine them with blue denim pants and cowboy boots, and look rugged effortlessly.
7. Rugged Boots
Leave the fancy shoes for the white collars. A masculine and rugged boot is what you need to complement your outfit. If the shoes you intend to purchase are incapable of climbing mountains, they're not for you. Your footwear is one of the essentials you cannot overlook or slide through. Lace up the proper rugged boots for the perfect rugged look.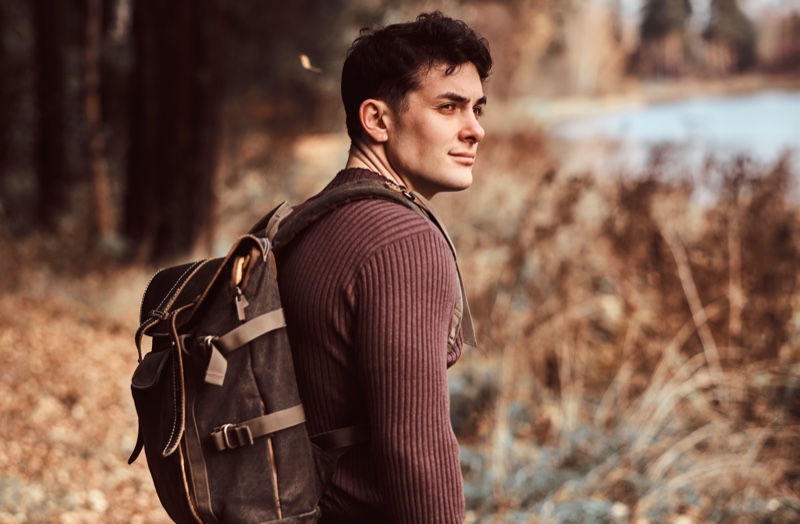 8. Rugged Knitwear
A rugged man needs his layers of protection. Scale through winter without letting go of your style. Knitwear can be worn while still maintaining a rugged aesthetic, only that you have to follow a few rules.
Always maintain a minimal aesthetic in your knitwear. You don't want floral prints on your knitwear that will interfere with your rugged style. Also, avoid brightly colored ones. The idea is to look cool, not flashy. Get something of high quality, with heavy and chunky knits that will boost your ego as you rock your style.
Conclusion
Fashion is style and comfort. This article is about the basic things you need to create the rugged gentleman outlook you desire. Fashion is flexible and unique. Therefore, there are no hard and fast rules for it. However, following these outlined guidelines would leave your wardrobe looking just as you want.