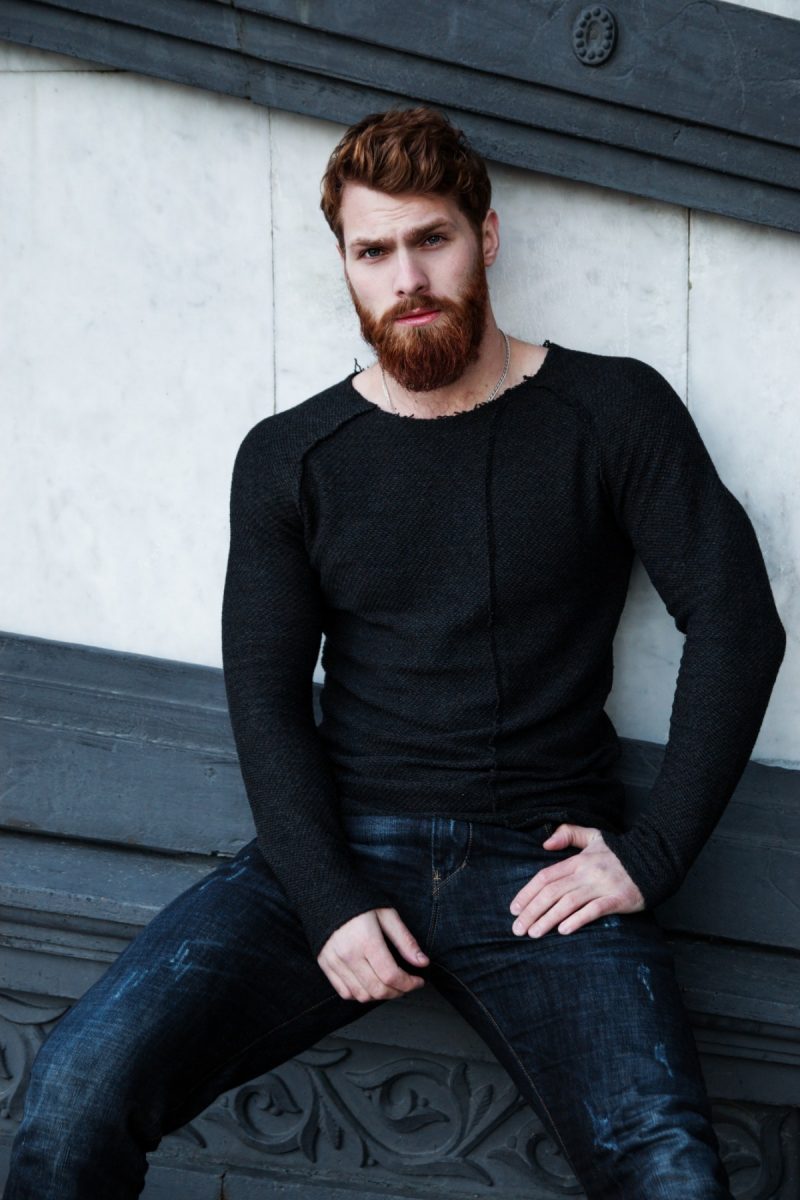 Some might say that looking after your appearance as a guy is superficial, but this habit of ours is deeply embedded in our nature, and it is completely normal for guys to want to look attractive. Ask anyone and you will see that appearance is in their top three criteria for choosing their partner.
Apart from being the most important factor for attracting others, attractiveness has also been researched and proven to be somewhat associated with success. Even if you haven't been blessed with the best genes, there are ways you can transform your looks and become more attractive.
These are the six simple ways you can improve your looks as a guy.
1. Wardrobe change
A simple change in the clothes you wear can make a great difference. If you were a casual guy and wore a lot of stretched out clothes in different colors and you want to be taken more seriously, start off by changing clothes.
Get a suit, a shirt, shoes, belt and other accessories in matching colors. Choose a new style that is completely different than the one you've had before, and you will instantly look different, and people will notice.
2. Posture
When you willingly focus on standing up straight and walking properly, you will instantly look leaner and come off as more serious. This is something you need to focus on doing, especially if you have back problems.
To go through this process more easily, consider doing some posture exercises. Good posture also gives you more confidence, and this is what most people like to see. Standing straight means that your weight should be balanced over the middle of your feet and that your shoulders should be back while your chest should be pushed out slightly.
3. Hairstyle
Guys can also have a lot of different kinds of hairstyles. This is one of the places to start really – if you had short hair, you should consider letting your hair grow to see how you will look with longer hair.
If you have a round head, you can get a haircut that is shorter on the side and back and let it grow on top, and grow a beard. This is how you will make your face look narrower. This is just an example, and there are many combinations to choose from.
4. Beard style
Experimenting with your bead style is directly related to your hairstyle. Whatever you do, make sure that you take care of your beard with products like beard shampoo, beard oil, beard trimmer, beard soap, conditioner, and so on.
Find a beard style that goes well with your face and hairstyle, and you will look amazing, even with a thick beard. Beards are trending once again, and a lot of men are wearing them. Choose your style wisely, but don't take it harshly; it is just hair, after all, it grows.
5. Dropping bad habits
Bad habits such as not taking care of yourself, not eating regularly, not drinking water regularly, getting little sleep or drinking too much alcohol are out. There are other kinds of bad habits, not mistreating yourself, but not thinking thoroughly enough about situations that have an impact on your life like not remembering your new girlfriend's mother's name when meeting her for the second time, asking the same question twice during a company meeting or going to a job interview with a beard that hasn't been properly trimmed.
If you have some of these habits or any similar ones, you need to work on removing them completely. You should also consider being more open towards using skin care products that will help protect your skin and make you look fresher.
6. Exercise
One of the most stereotypical ways to look better I know, but it works, and this is what matters. Like it or not, when you work on your physical looks, improve your posture, and add a bit of muscle mass – here's a workout plan by LiveStrong.com – women will start to notice. Not only will you look better, but you will also start feeling better and get that confidence boost you need.
When you feel well, you will also look well, and the change will be visible. If people are used to you as a skinny, constantly bent over guy, they will start to notice the difference even after two months and, more importantly, you will start to notice changes and feel better. This can reflect on your state of mind and behavior.
These are the six simple ways you can quickly and effectively change your appearance as a guy. Don't neglect your appearance; it matters even though you are a guy. Who wants to care for a person that doesn't take care of himself? That's right, nobody.