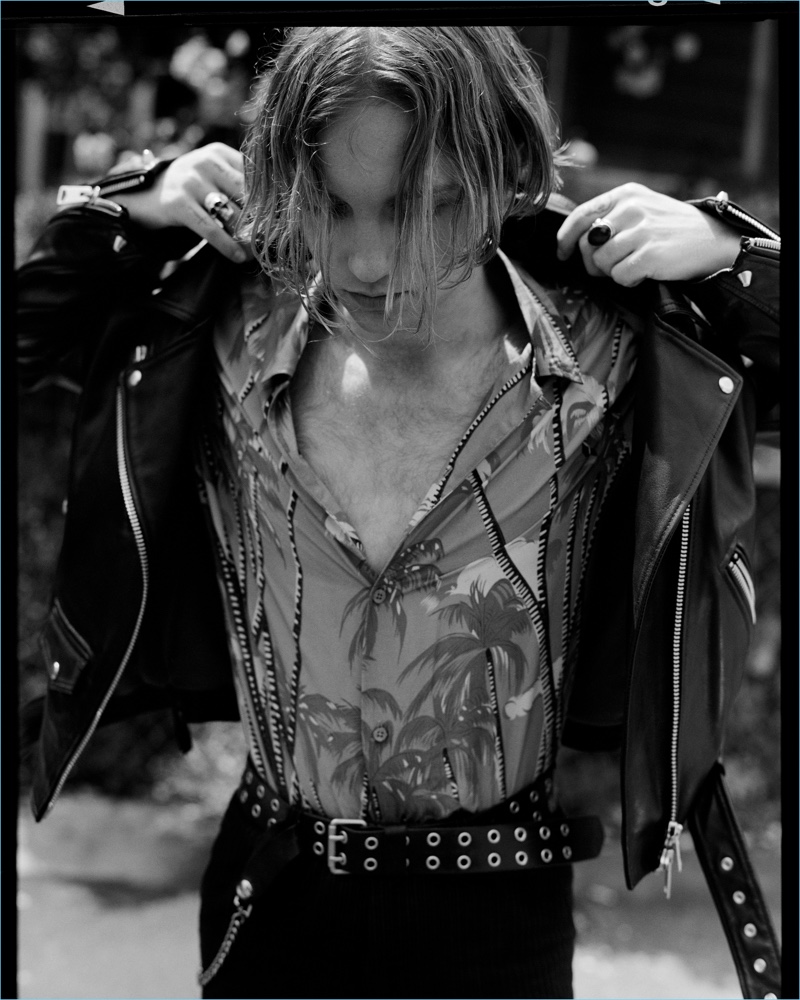 AllSaints travels to New Orleans for its summer 2018 campaign. Lukas Ionesco fronts the outing. He also stars in a short film by AllSaints creative director Wil Beedle. The "Lost in New Orleans" feature includes Sophie Koella, Wayne Booth, Tia Williams, and Charlotte Carey as well. Exploring immense culture and diversity, Beedle talks about visiting New Orleans.
Related: Out of Season | AllSaints Presents Spring '18 Campaign
People all over the world go there to escape, says Beedle. A New community is emerging away from the traditional epicentres of New York and Los Angeles. And consumers want transparency, authenticity, and experimential novelty. The creative director explains, That is why we went to NOLA. And that's reflected in the directness and euphoria and chaos of the new campaign.
AllSaints Summer 2018 Campaign