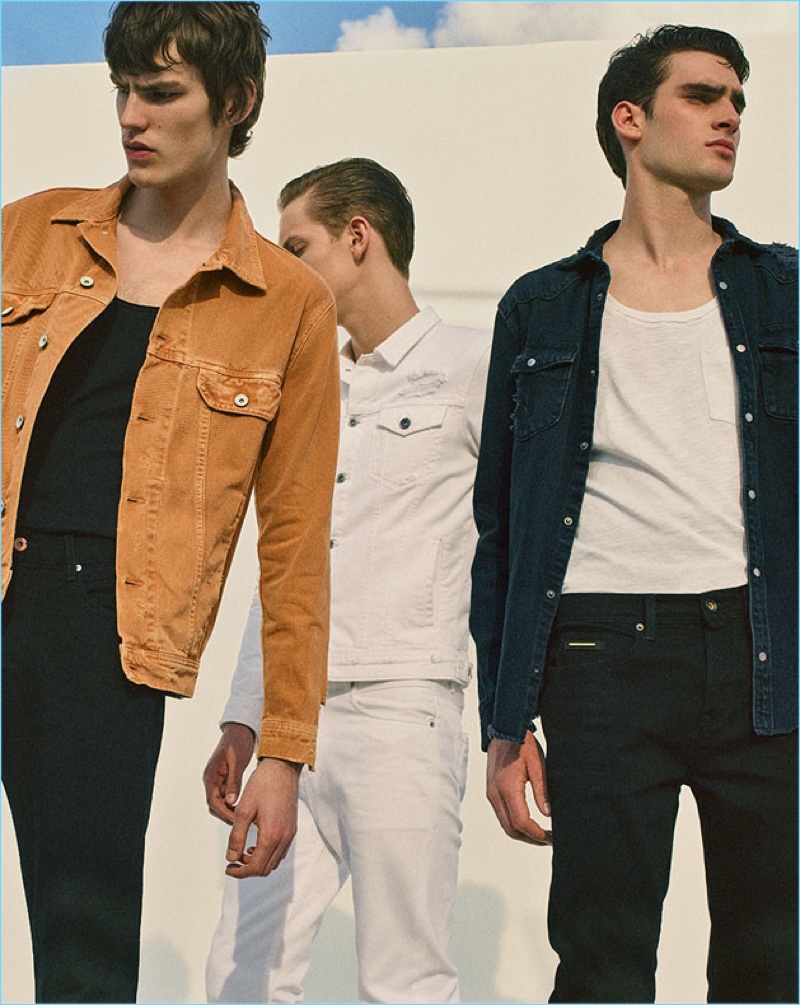 Zara Man embraces a casual aesthetic for its most recent outing. The Spanish brand delivers a denim outing. Along for the ride, models Elias de Poot, Marijn Aper, Oskar Dalsjø, and Salomon Diaz come together. In addition to featuring indigo hued denim, Zara strikes a colorful code. The label highlights bold color options that vary from green to red. Colorful alternatives to the classics provide easy ways to mix up your next double denim look.
Related: Striped Up | Frederik Ruegger Showcases Zara's Casual Style
Zara Man Editorial: "Denim Brights"