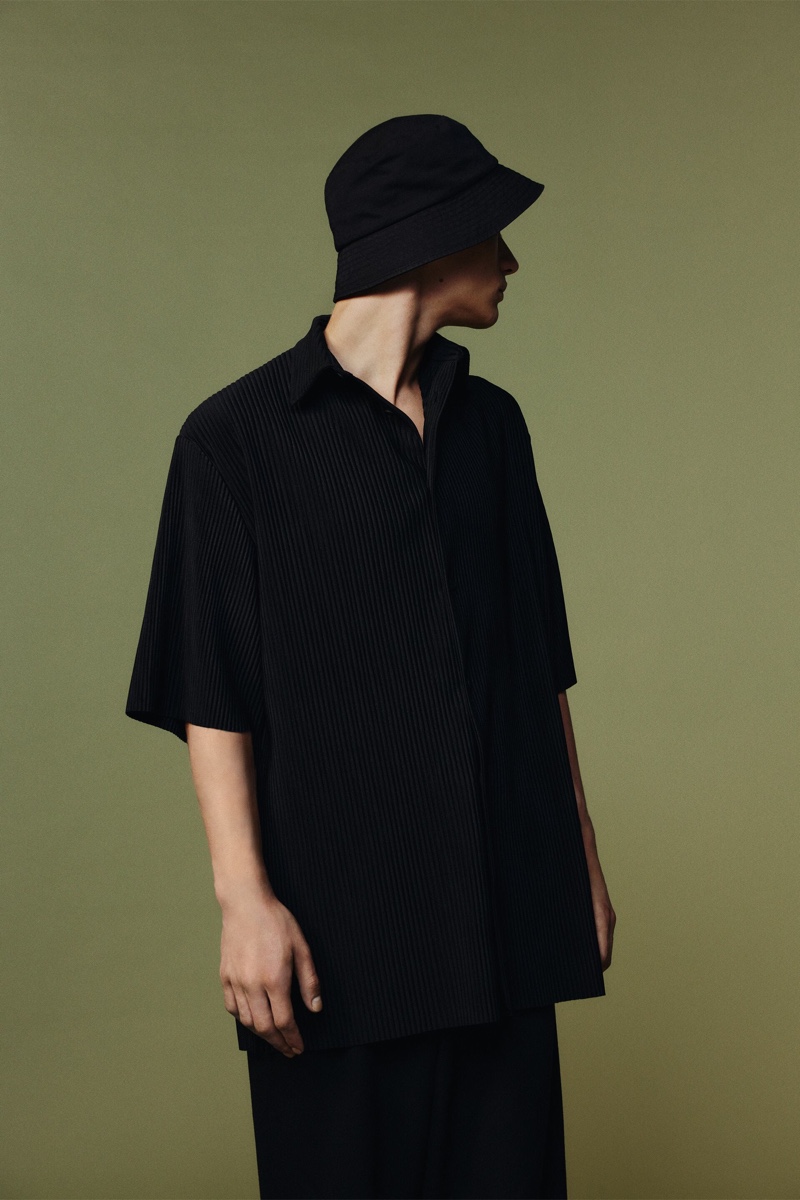 Zara Man lets loose with its latest offering. The fashion brand prepares for fall and a laid-back season with a monochromatic wardrobe. Oversized shapes join a penchant for texture with Zara's pleated fashions.
Model up and comer Andreas E. connects with Zara for its most recent outing. Andreas hits the studio, posing for clean images that complement Zara's long lines and fluid shapes. Andreas' wardrobe shows an easy versatility with dark-colored neutrals.
Related: LUCAS UCEDO IS A BEACH BOY FOR ZARA
Casual menswear is on the style agenda as Zara emphasizes pieces that you can wear on their own. Standouts range from a full-cut t-shirt with a round neck and short sleeves to pants with an adjustable elastic drawstring waistband. Available in black, white, and light khaki, Zara also delivers a statement in an oversized pleated shirt with a full-cut lapel collar and side vents at the hem.
Zara Man Monochromatic Style