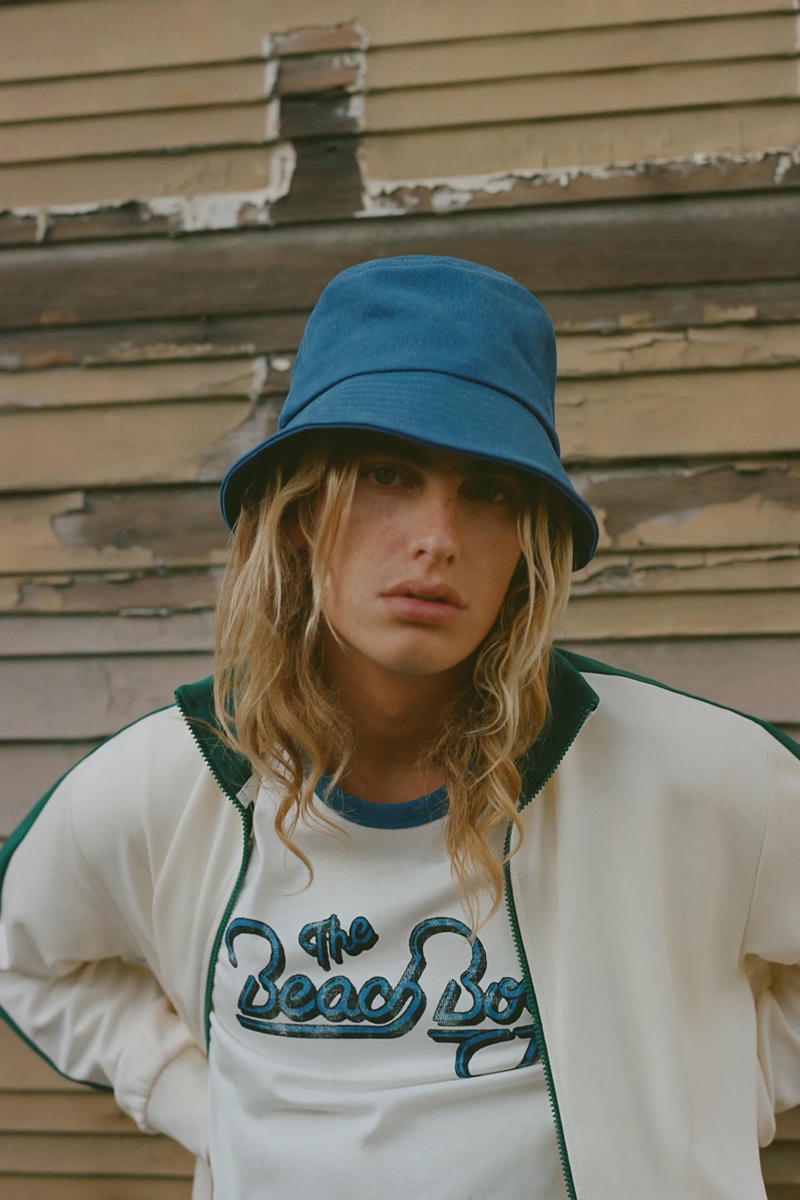 Zara Man embraces a surfer's vibe with one of its latest offerings for summer. A new range takes the spotlight, featuring clothes branded after The Beach Boys. It's here that the Spanish label fuels a penchant for nostalgia with retro styles and colors.
Zara's beach-worthy collection is front and center with a sunny outing. Model Lucas Ucedo links up with the brand for a day trip to Los Angeles. He appears before photographer Harrison Boyce for the occasion.
Related: Lucas Ucedo Channels His Inner Surfer for GQ Style Russia
Fitting the surfer archetype, Lucas brings a youthful attitude to a collection, complete with standouts like a zippered, banded sweatshirt. Additional highlights include contrasting jogger shorts and jogging pants with side stripes. Graphic tees boasting The Beach Boys complete laid-back looks.
Zara 'The Beach Boys' Collection