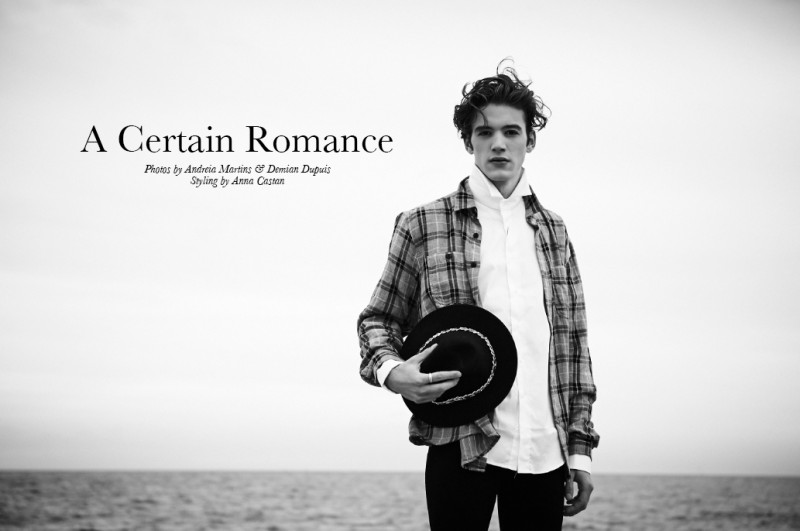 A Certain Romance–Photographers Andreia Martins and Demian Dupuis collaborate with stylist Anna Castan for a new story featuring Francina model Xavi Castan. Returning after an exclusive this past summer, Xavi settles into a chic new wardrobe, posing for strong images with a modern sophistication. / Grooming by Carolina Ondo.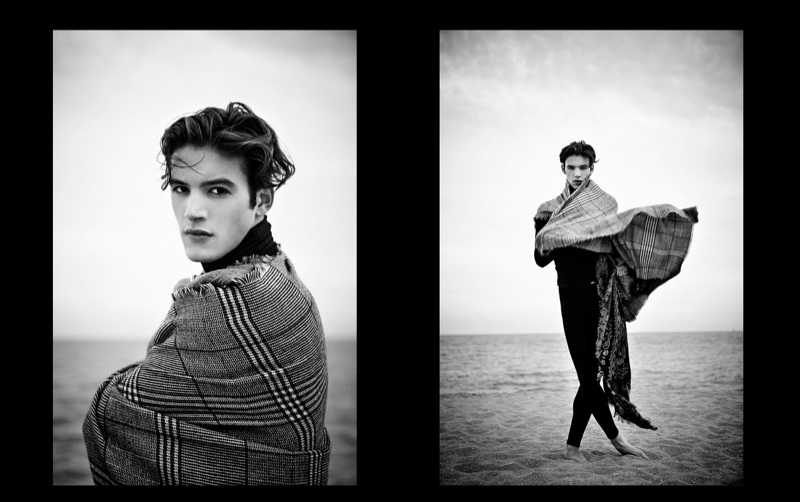 Xavi wears turtleneck Calvin Klein, leggings Topman, scarf Zara and blanket Etro.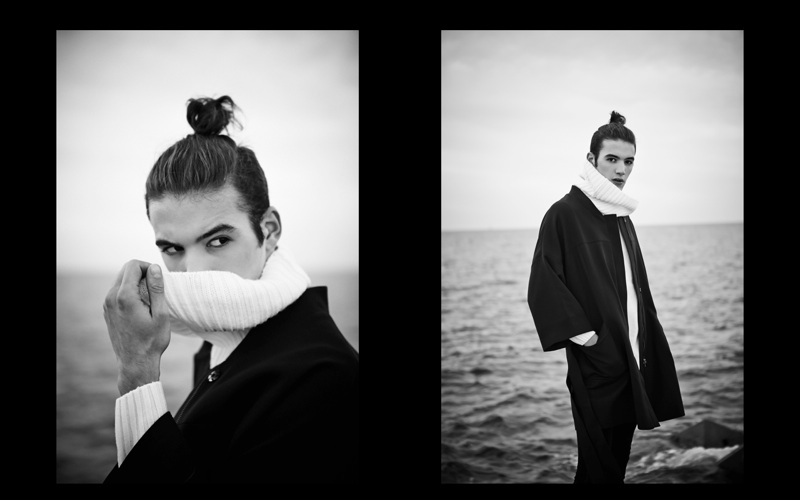 Xavi wears sweater Topman, jacket H&M and pants Calvin Klein.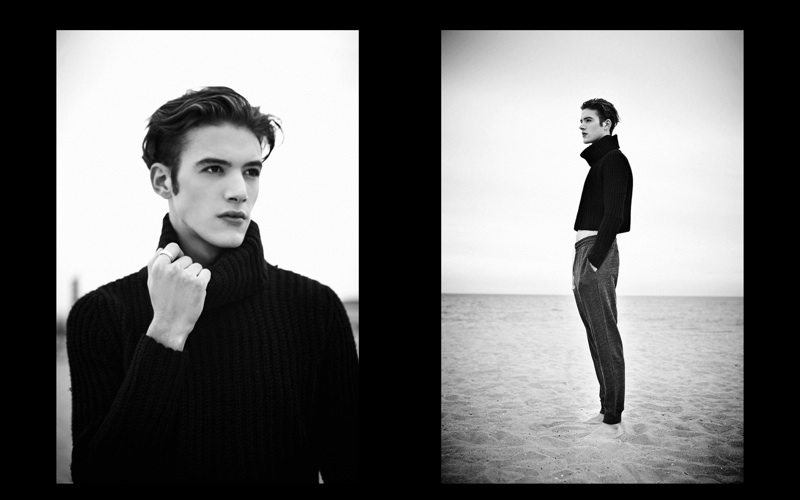 Xavi wears sweater Topman and pants H&M.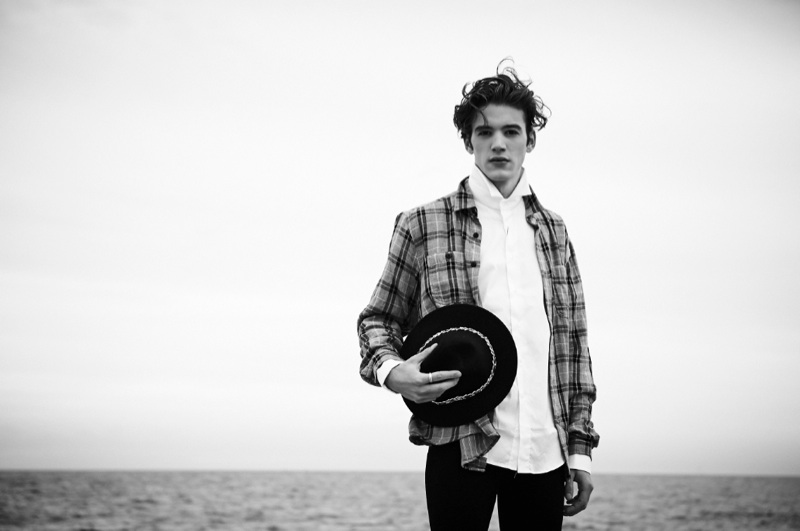 Xavi wears white shirt Calvin Klein, printed shirt H&M, leggings Topman and hat Etro.