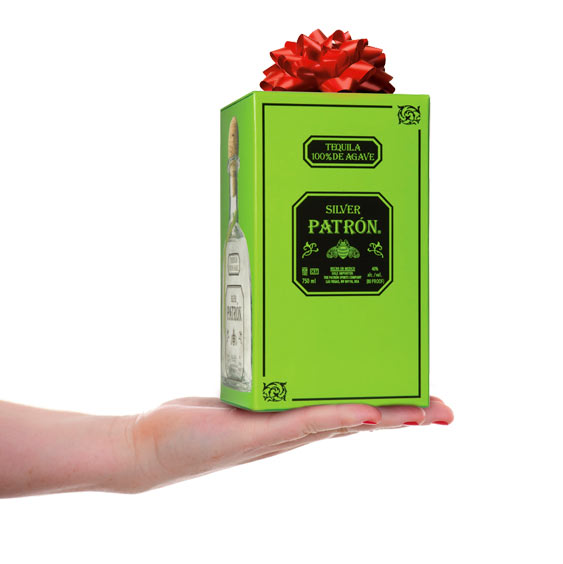 The holidays can be a stressful time of year. Which gift for your best friend? Which one for your mom? Is it unique enough? Will it make them happy?
You can win your very own Patrón Cocktail Party for you and your friends by answering a few questions about what makes you happy.
The Holiday Happiness Experiment looks into what might make us happier these holidays. Maybe it isn't about how much we get. Maybe it's how much we give? Once you enter you will be able to see the results from everyone around the country. Trust us, there are some really interesting outcomes here.
Once you answer the questions, the experiment goes even further. Patrón is offering an opportunity to win another unique, limited edition gift, but, there's a catch. You have to make a choice between keeping it for yourself or giving it to a friend. Enter the site to make your choice and see the results of that, too.
–
Even if you don't win, Patrón still has some great gift ideas for you. Their lineup of ultra-premium tequilas made with 100% Weber agave are perfect holiday gifts. Smooth Patrón Silver for Aunt Marge, refined Reposado for your office crush, and oaky Añejo for Dad. Each bottle is hand-blown, and individually numbered, so no two bottles are alike. Unique, ultra-premium, and delicious. Holiday giving solved! And, if you're looking for some unique cocktail ideas for this year's holiday party, they've got you covered there, too.
Well, what are you waiting for? C'mon! Get happy!