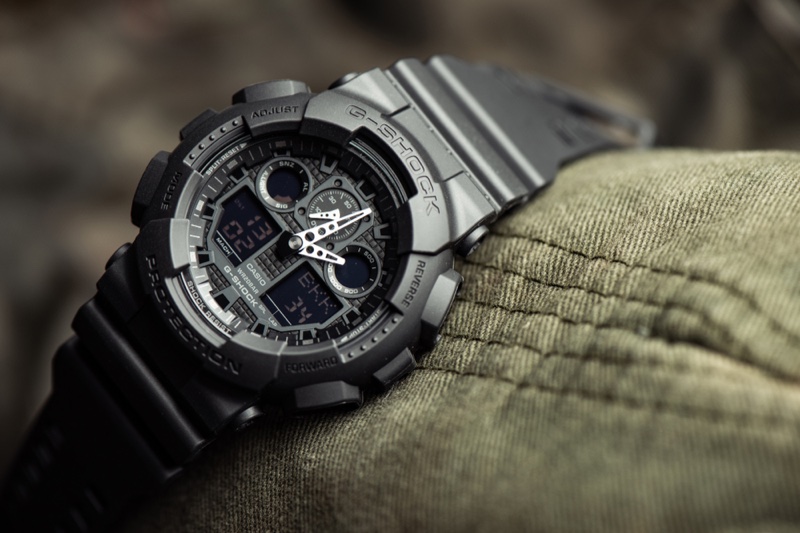 It's safe to say that Navy Seals are the type to journey to hell and back like it was all in a day's work. And it likely is for them. Their missions are also time-sensitive and would require constant updates on the day, date, and time, as well as the subtle environmental changes that could affect how they proceed.
In particular, Casio is famous for its G-Shock series, which most Navy Seals seem to love for its unrivaled shock- and water-resistant qualities. That said, what exactly are the kinds of G-Shock worn by Navy Seals? You can find out more about that at Time Machine Geek or by reading on.
What Should a Navy Seal's Watch Be Like?
There should be nothing in a Navy Seal's watch that screams for attention. It shouldn't be sparkly or shiny or glints in the dark. Instead, it must be functional and not have too high a price tag. You might find Seals wearing an Omega or Rolex watch, but that isn't too common.
The Rolex Submariner used to be the Navy Seal watch, but the price attached to it was simply too high. Combine that with the fact that more affordable waterproof options are filling the market these days, and that standard was always going to end up dated. James Bond didn't get the memo, but he's James Bond, so he's excused.
Timex came into the picture for a while there too. However, it was the Casio G-Shock that became the next big thing—and still is! Let's check out the top G-Shocks for Navy Seals.
Top G-Shocks for Navy Seals
While choosing a wristwatch is a little more complicated for these hard-core soldiers, some brands have been releasing what they deem their "Navy Seal" standard for watches, specifically for near-impossible missions. These brands include Seiko, Suunto, and Casio.
Compared to its many counterparts, Casio's G-Shock Series has become known all over the world for its rugged, outdoor-ready qualities. These made-for-Seals models really take toughness and reliability to the next level.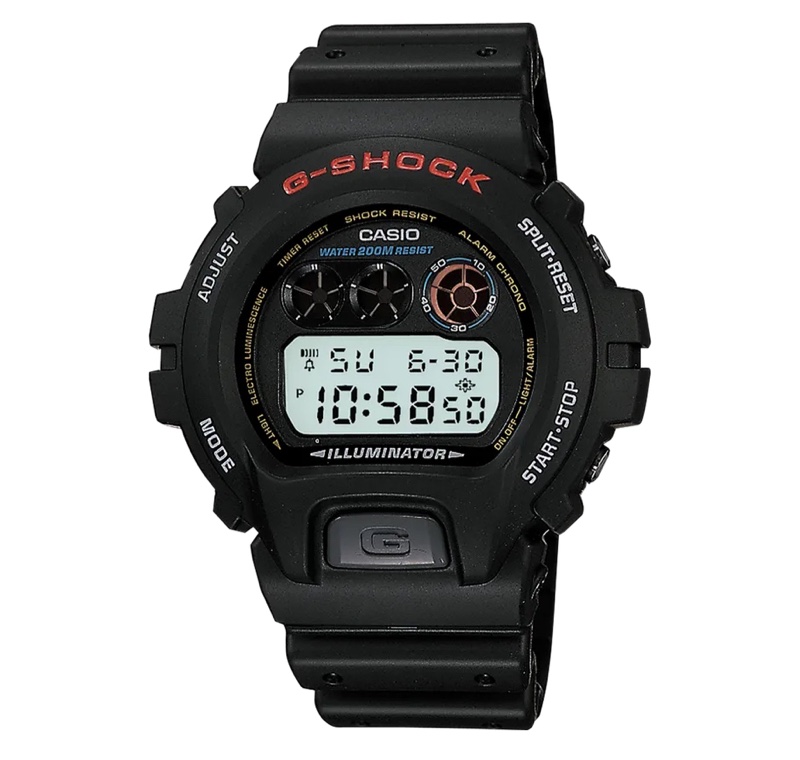 G-Shock DW-6900
When this came out in the early '90s, Seals thought it was a godsend. And while you'd expect the time that's passed since then would have produced models that upstaged this pioneering Seal watch, that certainly wasn't the case. In fact, the DW-6900 is more popular than ever, thanks to its vintage association.
Waterproof for up to 200 meters, there's barely any watery terrain this watch can't make it out of. It is shockproof, too, but that no longer comes as a surprise to any of us. It has a backlight button that illuminates the watch's display momentarily after release.
Versatility and affordability are truly where this G-Shock model stands out. Its production might have been discontinued, but it remains one of the top Seal watches to this day. Should you be looking to get one, going online is your best bet. Some are sold for a little less than $100, which is undoubtedly a great deal.
It's not the toughest G-Shock by any degree, but its price guarantees that ruining it won't hurt. Unlike losing or destroying a Rolex, which can probably make the toughest Seal cry buckets, a broken DW-6900 is something soldiers might not even think twice about.
The original strap on this watch could also be a little small for some Seals. That's something that you can easily change, though, so you don't have to be too concerned about it.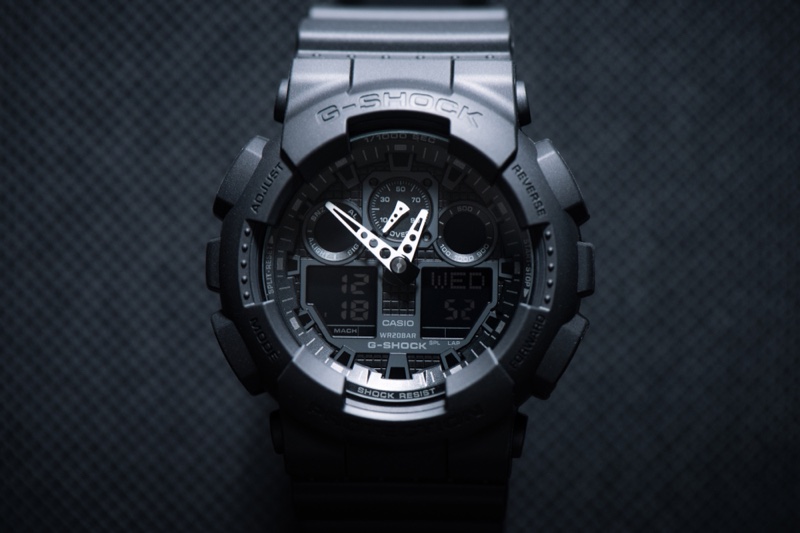 G-Shock GA 100
Here's another G-Shock entry favored by a good number of Seals out there. It's a tactical watch heavily recommended by Navy Seals for rescue missions. It comes in a sleek, matte-black finish that doesn't stand out too much. Like all made-for-Seal watches, it's waterproof and shock-resistant and has a 24-hour digital display.
Complaints have surfaced regarding the watch's low illumination, but this design choice also has a tactical purpose. After all, Navy Seals gain strategic leverage the less chance they have of being seen.
Seal missions are typically solo ones, so it isn't likely that they would need to call the attention of their fellow soldiers using their watch's light display. Plus, there are other more covert ways to signal a teammate in the event of a group mission.
The GA 100 from the G-Shock Military Series is well built and truly a Seal accessory. It's inexpensive, has all the necessary features, and comes in a design that doesn't call out for attention.
The Ideal Navy Seal Wristwatch
Ideally, a Navy Seal wristwatch should work for Seals both in civilian and mission mode. They should be chunky in design and have that strong shockproof and water-resistant features Seals are looking for.
Is it just us, or does it sound like we're describing a G-Shock? Well, the entries mentioned earlier prove that it definitely isn't just us. After all, there's a reason these G-Shocks have taken the military world by storm.