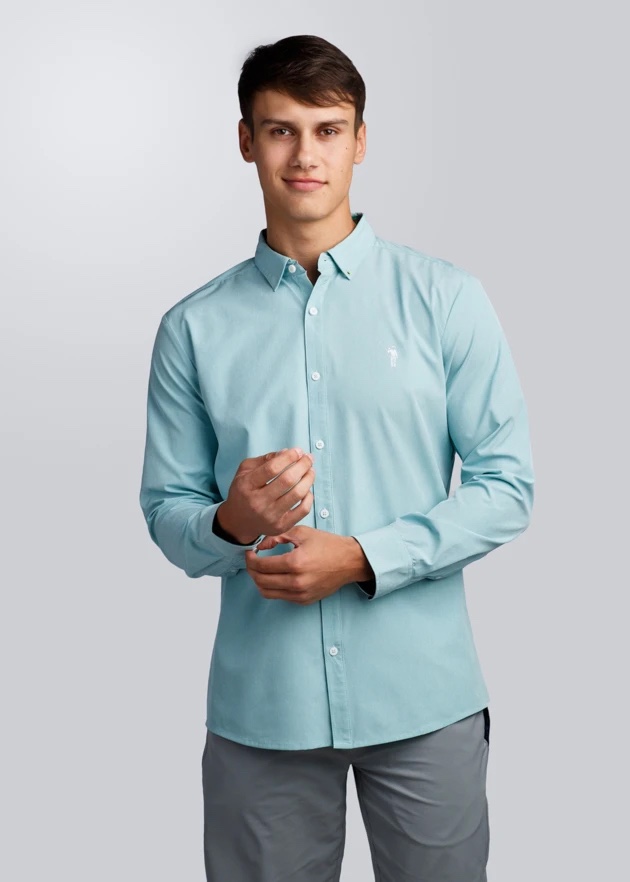 A button-down is a category of men's dress shirt that has collars secured to the front panel of the shirt by buttons. Initially, these shirts were designed like those of polo players. Thus, the men's button-down shirts are predominantly considered a sporting style.
Though it was invented as an informal shirt, of late, it is considered more formal than a t-shirt. More recently, the button-down shirts can be styled as formal, sporty, or casual shirts and paired with accessories to suit the occasion.
Let us see some ways to style the men's button-down shirts.
Over a T-shirt
A button-down shirt can be worn over a t-shirt. You might have a favorite t-shirt that has seen a lot of wear and tear, so much that it has tiny holes in it. Wear a shirt over it, and make a style statement, yet holding on to your emotional attachment with your t-shirt. Try to mix and match color combinations for style.
Tuck In or No Tuck In
Some styling techniques are eternal. When tucking in a button-down shirt, either completely button up or tuck in with the first two buttons open. The latter goes well with jeans or corduroy pants, depending on the season.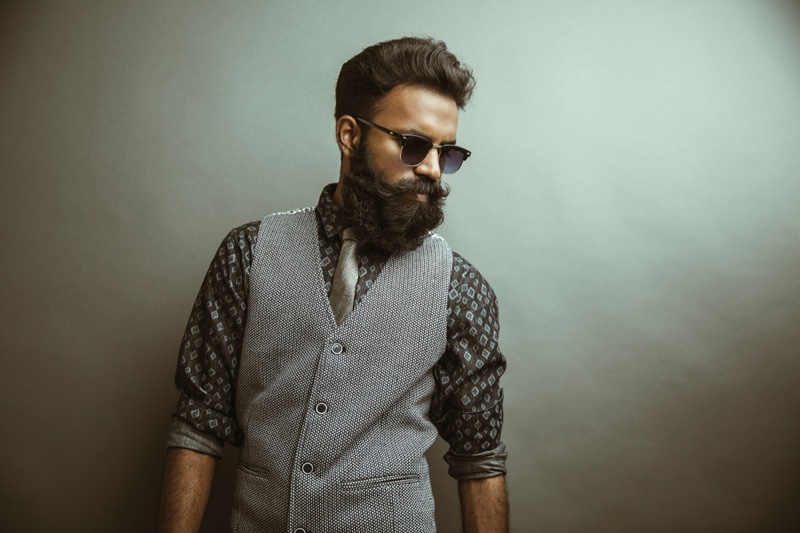 Rolled-Up Sleeves
Rolling up the sleeves not only makes one comfortable, but it also creates a casual look. Loosen the cuffs and roll the sleeves to just below the elbow. A wrinkle-free button-down shirt works very well for this look.
Wear with Right Pants
It is essential to match your shirt with the right pants to complete a look. Sometimes, one needs to pair up the shirt and pants according to a season. For instance, you would want to wear a button-down shirt with corduroy pants during winter. But this combination is a no for summer. So, pair up one of your men's luxury shirts with a pant that goes with the season; at the same time is very comfortable and makes you feel confident.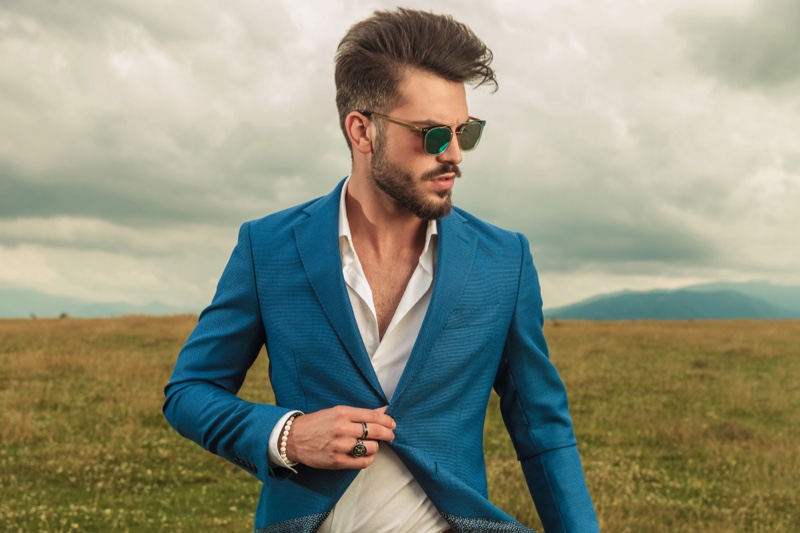 Layered Style Dressing
Layering is common during autumn. Wear the shirt under a well-fitting sweater or over a full-sleeved shirt with cuffs rolled up. Such shirts go well with V-neck sweaters. Another complete look is to wear men's button-down shirts under a blazer and tuck them into the jeans. Use matching accessories like a leather belt and branded shoes.
These shirts can be paired with quilted vests during spring and fall. One can wear the shirt under a fleece vest when it is slightly cold but not cold enough for a winter jacket.
You can try the above and various other styling techniques for the button-down shirts. You can wear a button-down on a Friday with a pair of matching khakis, on a date or when working at an office that has no dress code. However, you might not want to wear a button-down with a suit for a job interview or pitch meeting.
To summarize, make sure you choose a style that suits you, makes you feel confident and comfortable and helps to make the right impression.