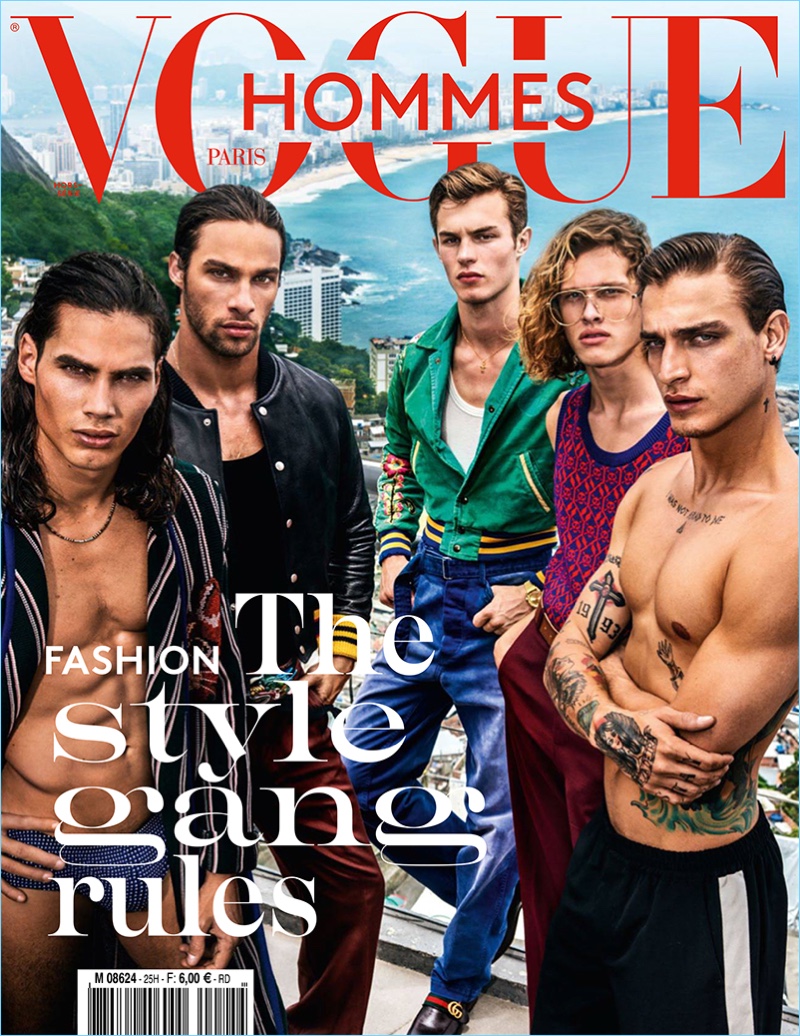 Vogue Hommes Paris travels to Rio de Janeiro, Brazil for its spring-summer 2017 issue. The magazine reunites with photographer Mario Testino for the Brazilian adventure. Enlisted for the outing, British model Kit Butler joins Brazilian stunners Vito Basso, Pablo Morais, Ariel Rosa, and Jonathan Bellini.
Related: Vogue Hommes Delivers Many Faces for Eclectic Cover Story
The lavish editorial also features Iann Neiva Pastor, Diego Fragoso, Lucas Lucco, Laura Neiva, Chay Suede, Patrick Luvise, and Thairine Garcia. Taking in popular sights and scenes, the models link up with stylist, Anastasia Barbieri. Embracing designer looks, the models showcase a variety of styles from Hermes, Versace, Roberto Cavalli, and more.
Editorial: City of the Gods by Mario Testino for Vogue Hommes Paris