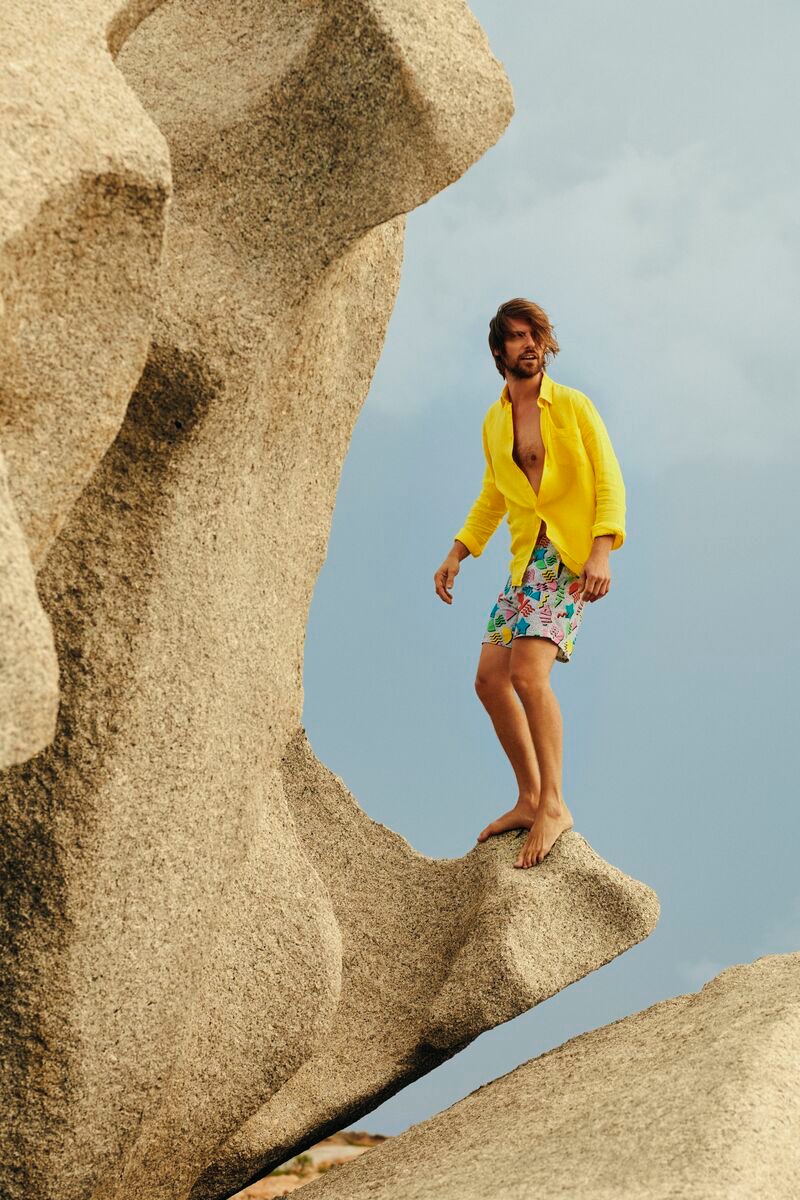 This year marks Vilebrequin's fiftieth anniversary, following the brand's founding in 1971. Vilebrequin uses the opportunity to revisit its archives for an unforgettable summer 2021 collection. The season takes shape with a fifty limited-edition swim trunks collection.
Vilebrequin's new summer range includes one pair of swim trunks to represent each year of the brand's existence. Revisiting its previous collections, Vilebrequin highlights its vibrant use of colors and prints. Beginning with its early years in Saint-Tropez, the collection captures the label's free-spirited DNA.
Related: Sam Webb Charms in Vilebrequin Cruise Collection
James Crabtree embodies Vilebrequin's adventurous man as the face of the season. He ventures outdoors in prints from the 1970s, '80s, and '90s. Meanwhile, keep looking out for more swim trunks this summer with graphic styles from the 2000s and '10s.
Vilebrequin Summer 2021 Collection