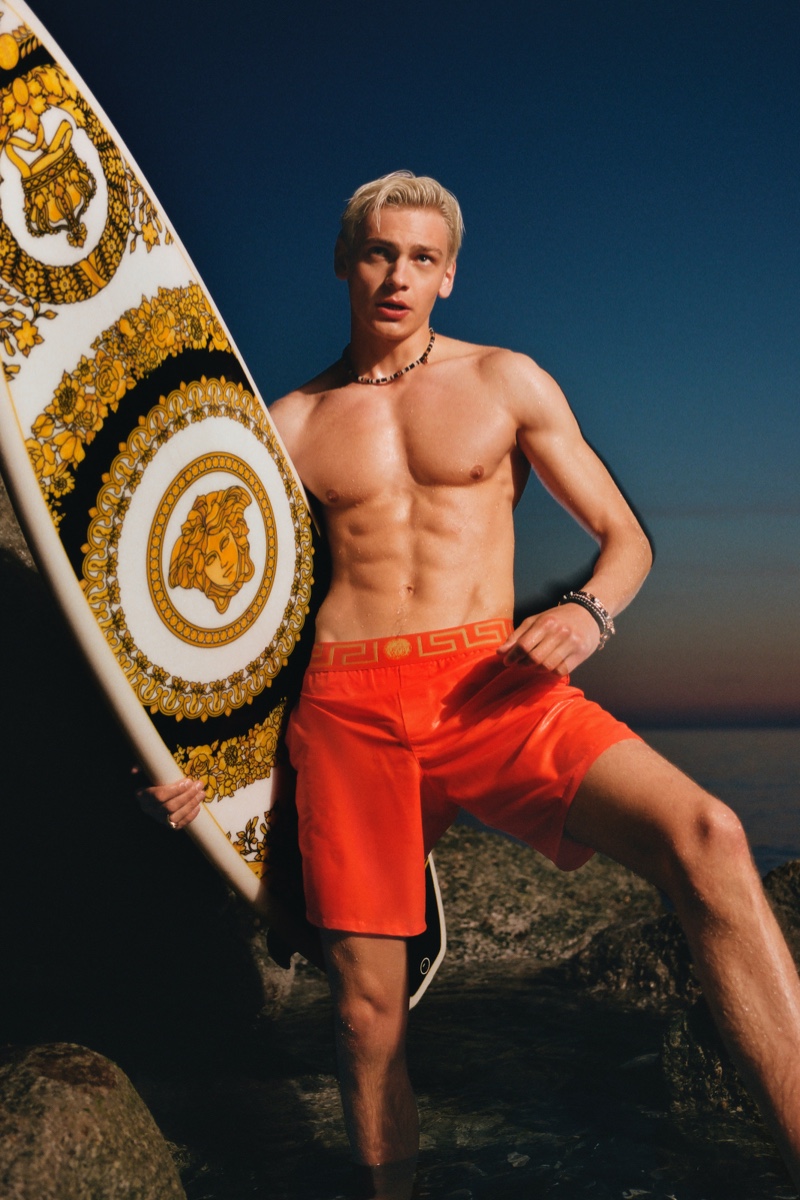 Versace has no shortage of style these days. The Italian fashion house delivers another thrilling outing with its La Vacanza campaign. Dreams of a summer getaway result in Versace's new collection of luxe leisure.
Donatella Versace places swimwear at the forefront of her latest collection. Rich colors and vibrant prints take the spotlight. Versace's must-have swim shorts shine in a campaign lensed by Camille Summers-Valli.
Related: Simone Bricchi & Valentin Humbroich Front Versace Watches Campaign
Models Lucas Barski, Loïc Namigandet, and Simone Bricchi embody Versace's man of leisure. The trio vacations in style, outfitted by Allegra Versace. In addition to swimwear, there's plenty of Versace jewelry on display.
Versace Summer 2021 La Vacanza Campaign