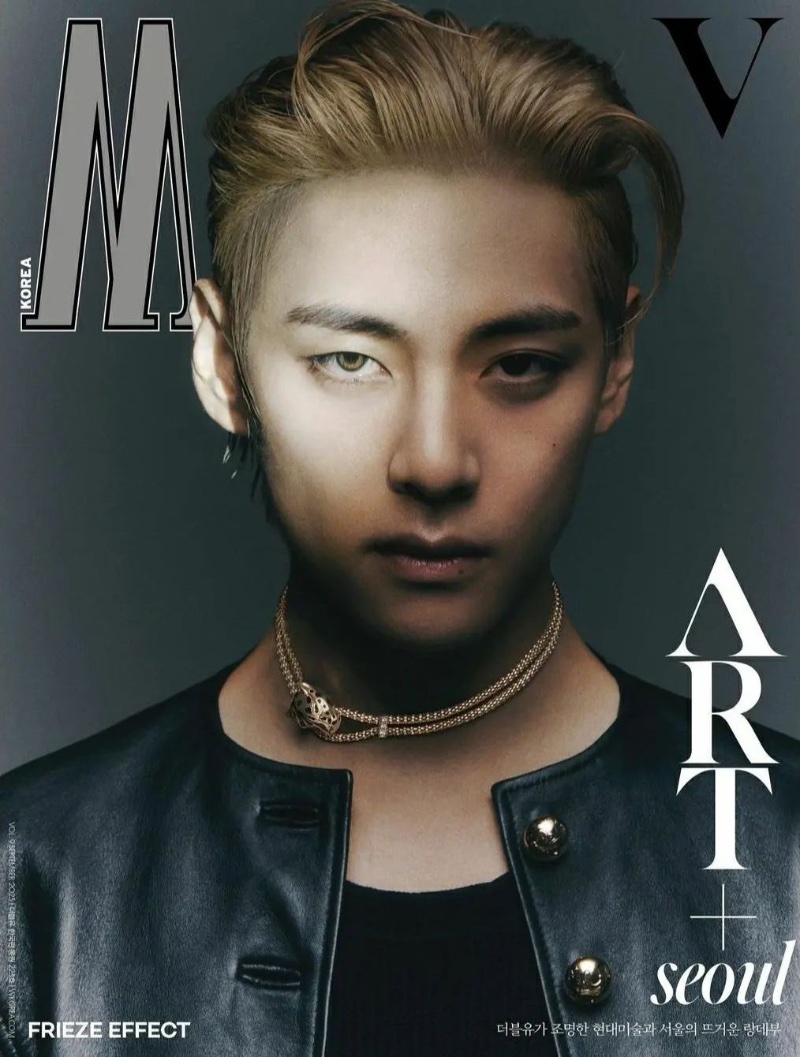 September is undoubtedly V's month in the magazine landscape. Following his recent appearance on a set of Arena Homme+ covers, the BTS member graces not one but three covers for W Korea's latest issue.
Captured by photographer Park Jongha, V elevates the visual narrative by donning Cartier jewelry, complemented by fashion pieces from Celine, Diesel, and more, all meticulously curated by stylist Yejin Kim.
V Covers W Korea September 2023 Issue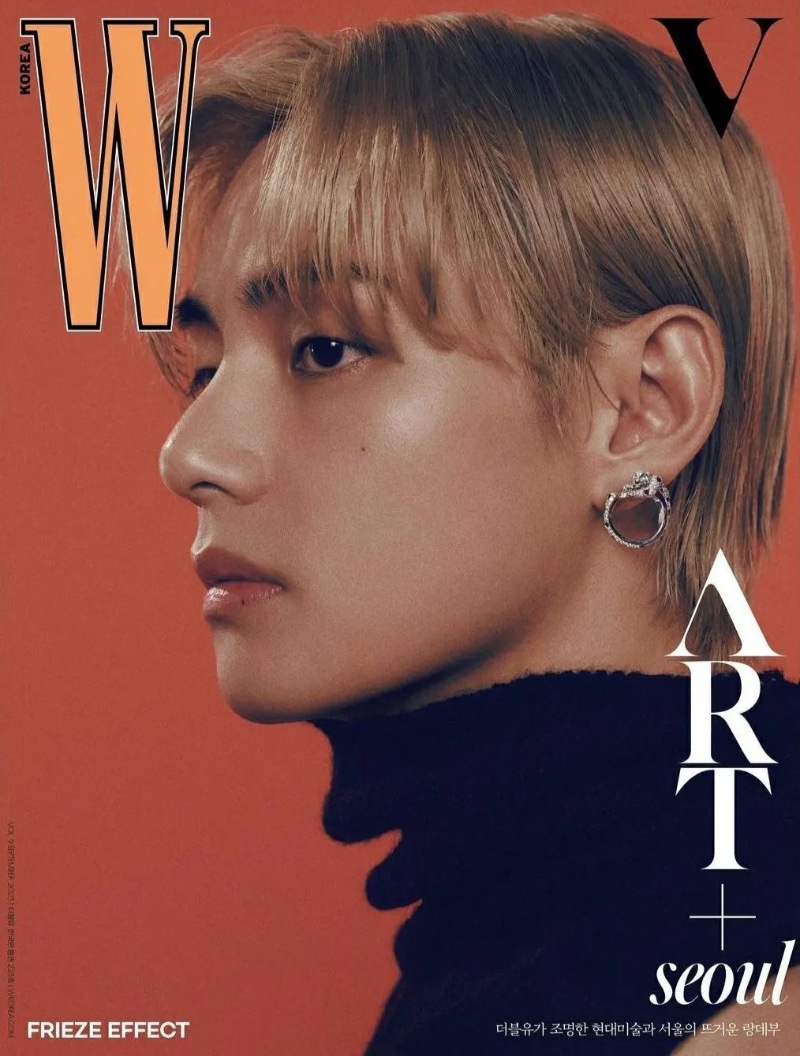 Diving into the feature, V opens up about his solo album, Layover. He shares, "It feels like forever since I've been solo and connected with the ARMY on stage." Further enriching the project is his collaboration with Min Hee-jin, the creative force behind NewJeans. V praises her, stating, "She brought sincerity and expertise to the table," highlighting the seamless and impactful nature of their partnership.
The cover story also offers a glimpse into V's artistic evolution. "It was like rediscovering my vocal identity," he says, reflecting on the nuances he unearthed in his craft. Yet, what stands out most is V's grounded approach to life and his career. "Cherishing moments of happiness, no matter how small, is important to me," he shares.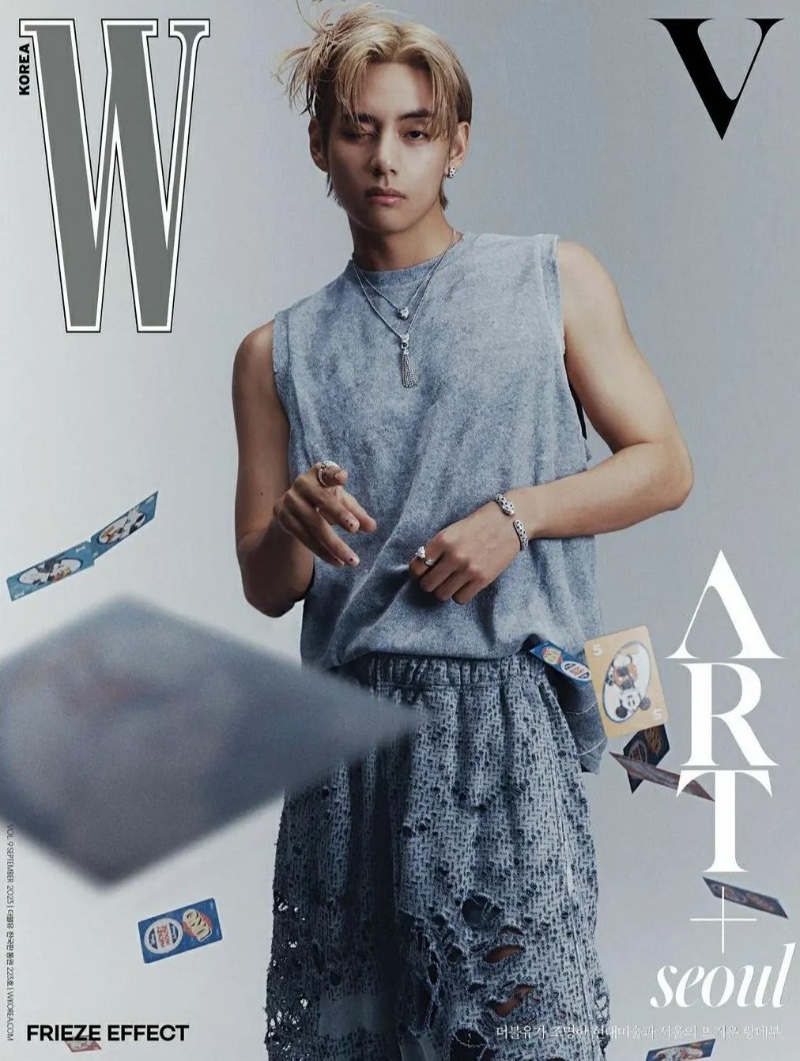 This ethos resonates through his work and interactions with fans, known as the ARMY. When asked about his dream stage, V emphasizes, "It's about the ARMY, always. Being in their presence, feeling their energy—that's paramount." This sentiment underscores the symbiotic relationship between the artist and his audience, a dynamic fueling his creative endeavors.