UGG explores sunny California with its fall-winter 2018 campaign. The footwear brand takes to Manhattan Beach, Lake Tahoe, and the Hollywood Hills for its latest outing. The UGG Collective sees another season as a diverse group of creatives come together. Frederic Auerbach photographs the advertisement. Serving up relaxed vibes, Gianni Lee, Zackery Michael, and Daniel Hivner star in the campaign. They join Sasha Lane, Clementine Creevy, and Lola McDonnell.
Related: UGG Partners with 3 Labels for Fall '18 Collaborations
UGG Fall/Winter 2018 Campaign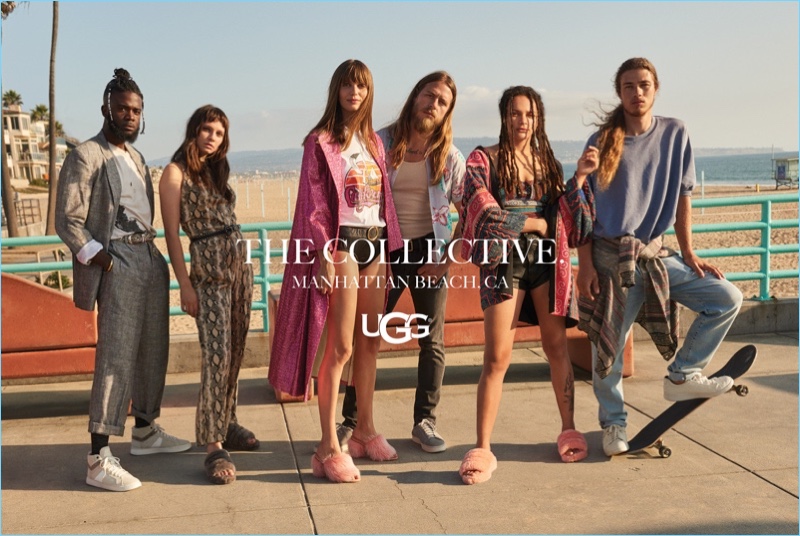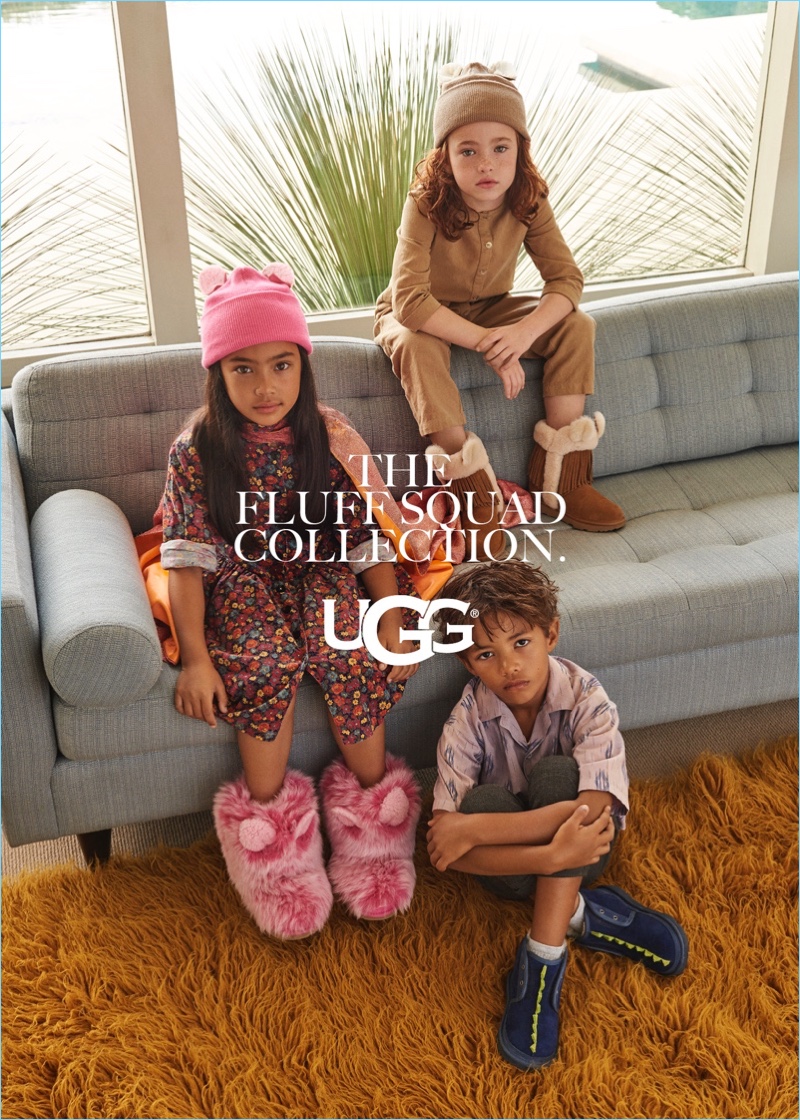 Meet the UGG Collective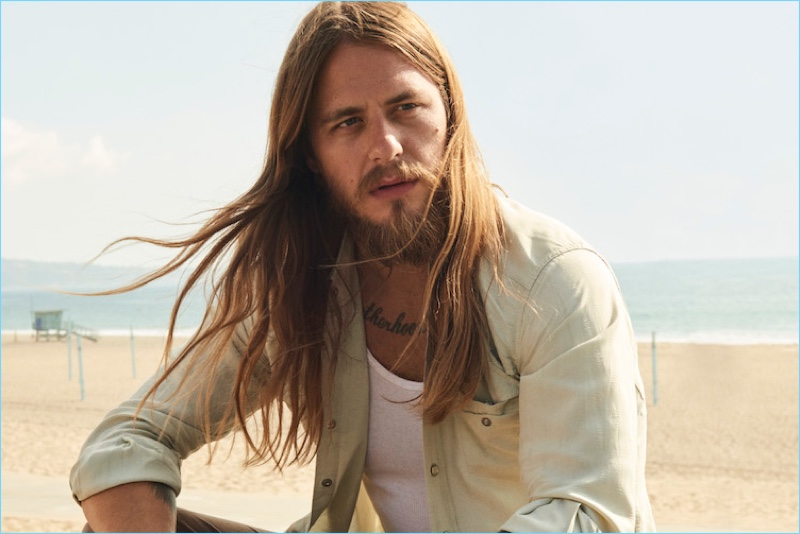 Zackery Michael is a self-taught photographer who lives a life of adventure. He often can be found shooting fashion in NYC, celebrities in LA, or living with the mountain tribes in Myanmar. His film photography focuses on intimate shots of people and place, often featuring his girlfriend Lola McDonnell or close friends like Alexa Chung or the Arctic Monkeys, as well as his travels around the world and up the coast of California.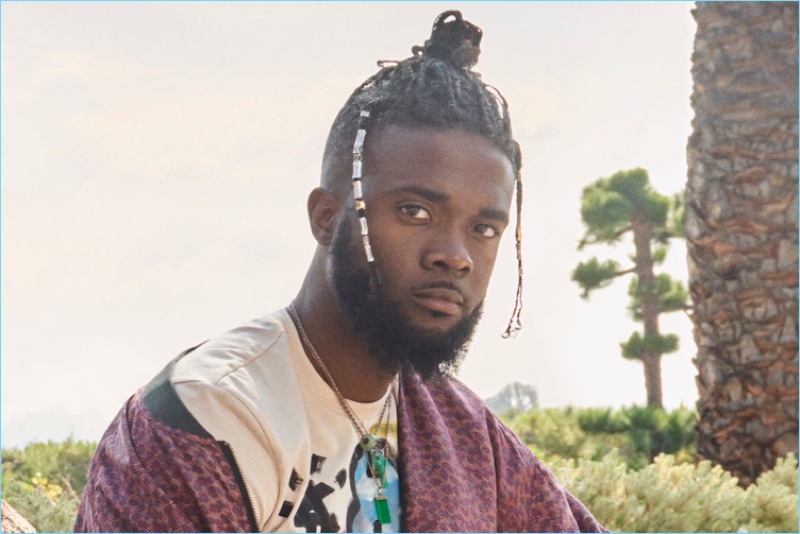 Gianni Lee is a self-made Renaissance man: a visual artist, music producer, DJ, and fashion designer based in Los Angeles. He first started gaining popularity through the viral success of his mixtapes as well as his cult-favorite streetwear brand Babylon Cartel, worn by the likes of Rihanna. His bright, symbolic paintings and street art (which you can see all over the world) speak truth to social issues in America and abroad.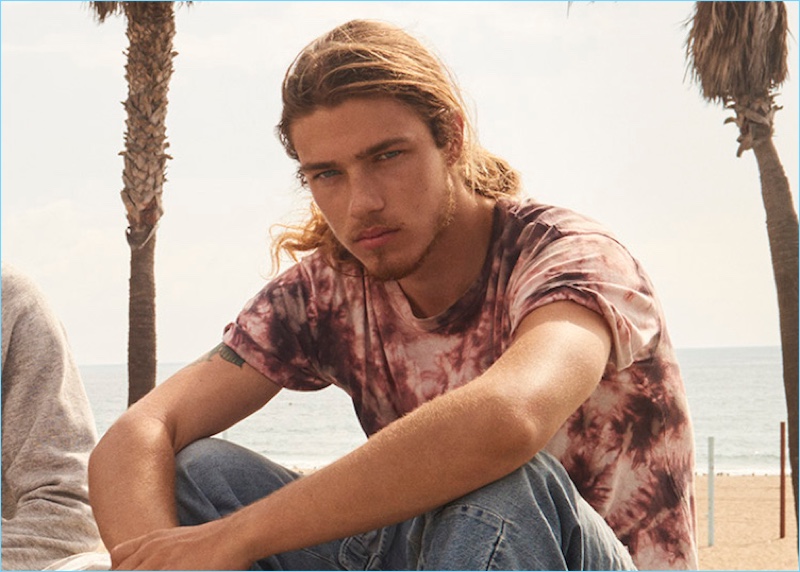 Born and bred in Southern California, Daniel Hivner is a skateboarder, surfer, and snowboarder who thrives off of the freedom and exhilaration of life. His high-spirited optimism brings him on never-ending adventures across mountains and sunny beach-city streets.
Creative Direction: Jessica Wells