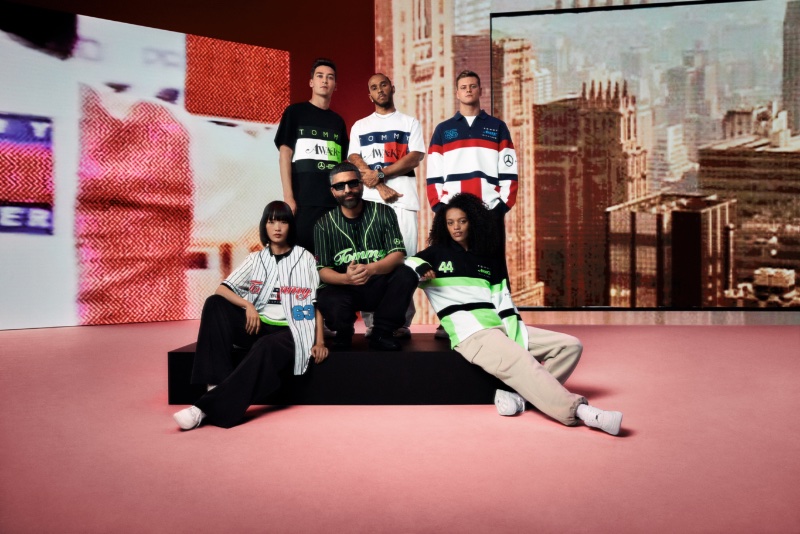 The intersection of high-octane motorsport and contemporary streetwear is seamlessly brought to life in the Tommy x Mercedes-AMG F1 x Awake NY collection, a unique partnership between Tommy Hilfiger, Mercedes-AMG Petronas Formula One Team, and streetwear label Awake NY. As anticipation builds for the Miami Grand Prix, this vibrant collaboration takes center stage in a dynamic new campaign.
Tommy x Mercedes-AMG F1 x Awake NY Campaign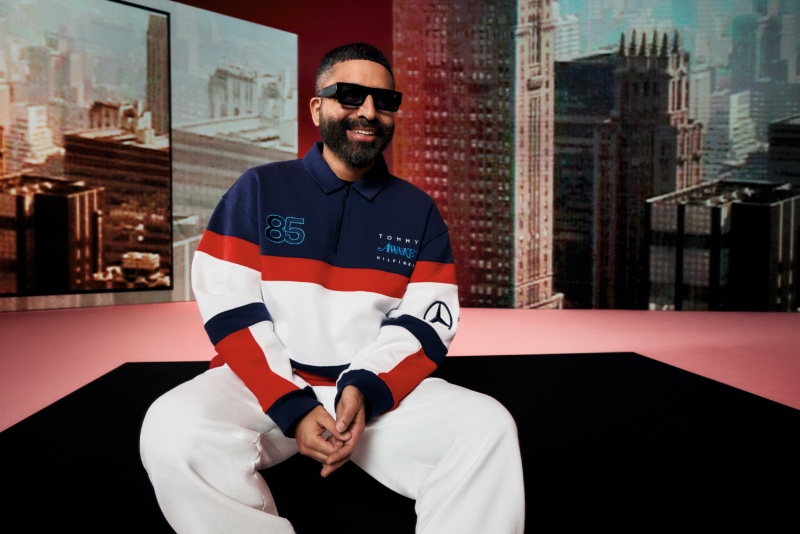 Awake NY founder Angelo Baque channels his affinity for streetwear to meld with Tommy Hilfiger's iconic preppy aesthetic, resulting in a bold array of motorsport-inspired attire. Baque reflects on the collaboration's origins, recounting how a visit to the Tommy archive ignited nostalgic memories of his youth and influenced his approach to the collection. His ultimate goal is to genuinely blend streetwear and Americana in a way that celebrates representation and transcends boundaries.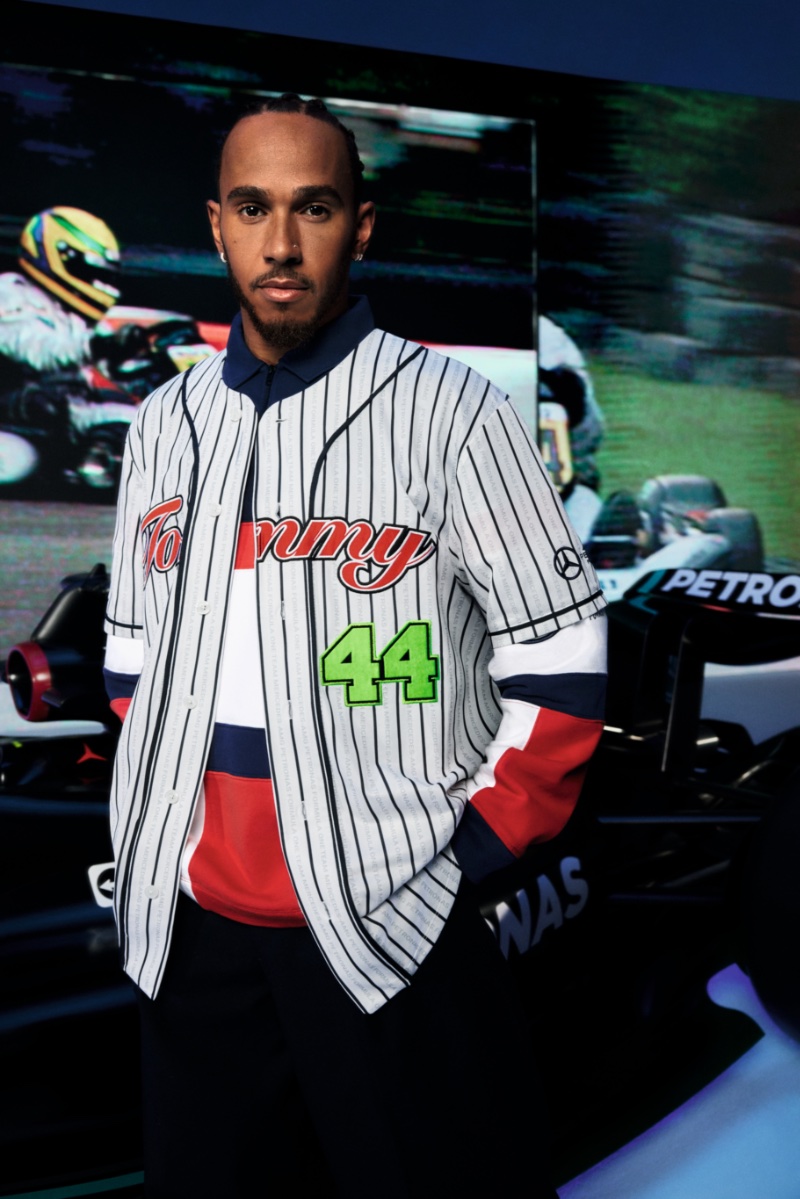 The campaign stars Formula One legend Lewis Hamilton, George Russell, and Mick Schumacher, who don the red, blue, and white ensembles evocative of Tommy Hilfiger and race driving's thrilling atmosphere. This collaboration is especially significant for Baque. "Never in a million years did I think this Ecuadorian kid from Queens, NY, would be designing pieces proudly worn by Lewis Hamilton, George Russell, and Mercedes-AMG F1," exclaims the designer.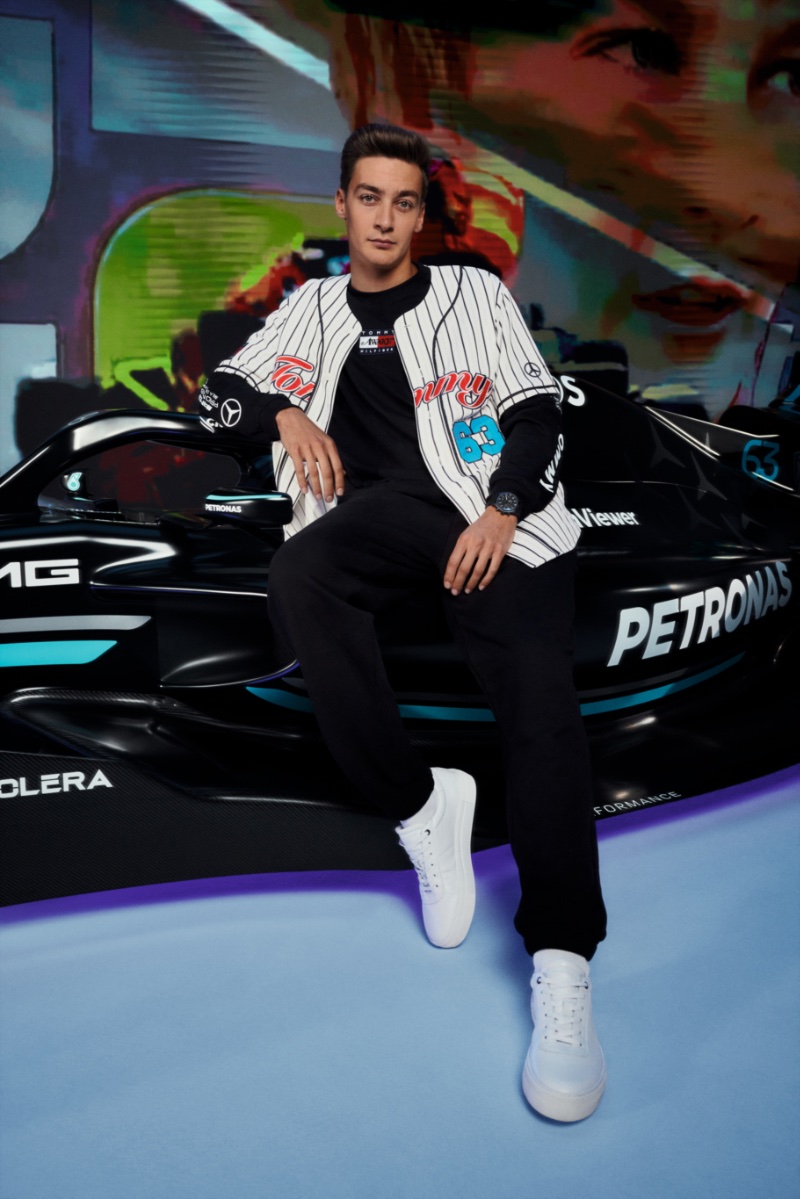 Tommy Hilfiger echoes Baque's enthusiasm, emphasizing the brand's long-standing connection to the sport and its penchant for breaking norms. "With this collaboration, we wanted to continue to innovate with both design and an inclusive spirit to create a bold new perspective for the next generation of race-goers," explains Hilfiger.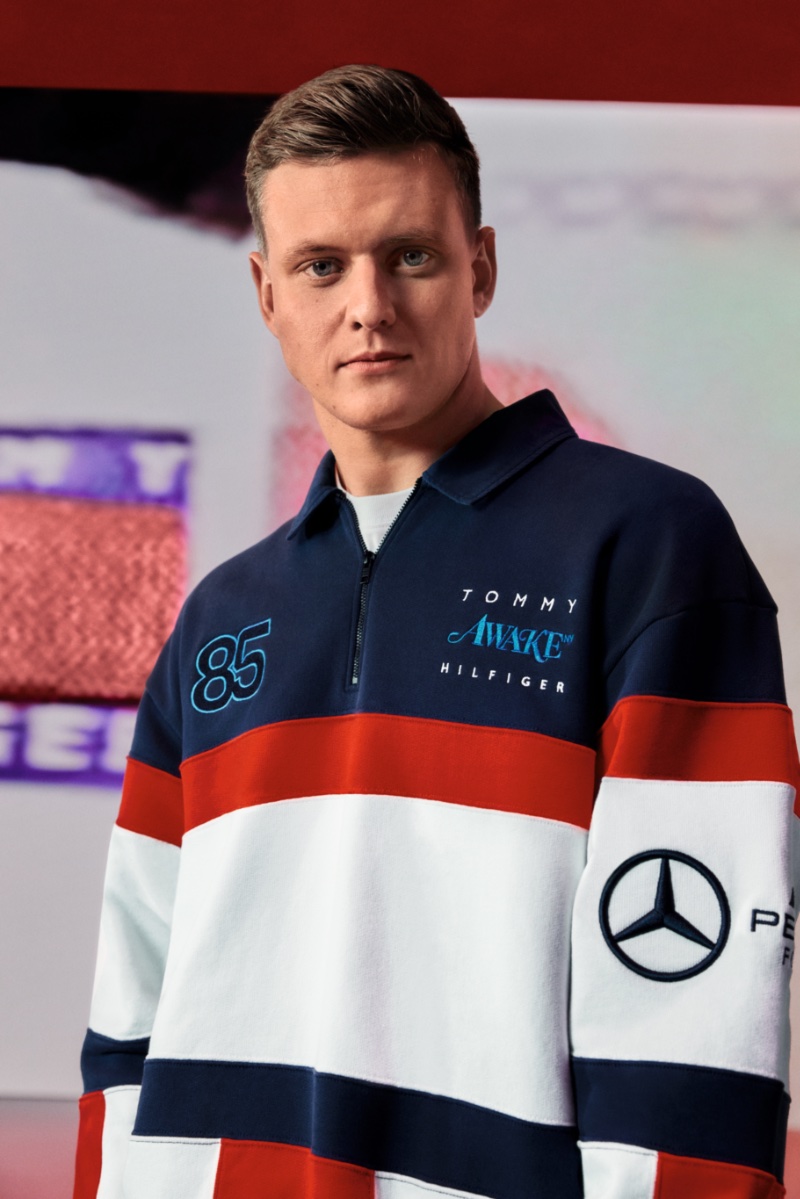 The Tommy x Mercedes-AMG F1 x Awake NY collection showcases an array of athletic garments, including a classic baseball jersey, polos, rugby shirts, and t-shirts. It's a testament to the power of collaboration and the limitless possibilities that arise when diverse creative visions unite in pursuit of a shared goal.