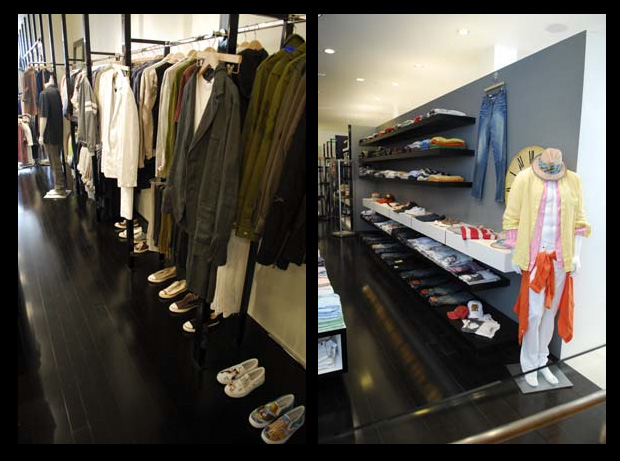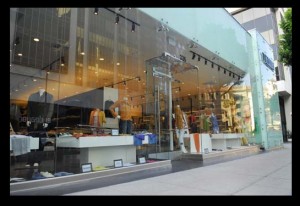 This is news for Southern California residents or visitors to the area.  I just received a press release for the new Theodore location on Camden Drive.  Any store that carries Ann Demeulemeester gets my thumbs up.  Keep an eye on the Theodore website.  In the near future, they aim to serve an international audience.
<!–[if gte mso 9]> Normal 0 false false false < ![endif]–><!–[if gte mso 9]> < ![endif]–><!–[if !mso]>

< ![endif]–> <!–[if gte mso 10]>

< ![endif]–>

Iconic Trendsetting Fashion Retailer Selects Camden Drive for New Flagship

Theodore, the vanguard of fashion-forward style in LA and iconic Rodeo Drive pioneer, once again guides the evolution of Beverly Hills with a bold move to its spectacular new Camden Drive location. Situated next to Mr. Chow's and across from Sports Club LA and the Endeavor Talent Agency, the breathtaking modern space is in keeping with Theodore's unsurpassed 39 year reputation as "the" place where fashion legends are born and Hollywood elite are introduced to cutting edge and avant-garde designs from around the world. A new beacon of comfort, luxury and chic just steps from Wilshire Blvd, Theodore's spacious and comfortable new home is bursting with up-and-coming designers like HAIDER ACKERMAN, avant-garde clothing by ANN DEMUELEMEESTER, exclusive jewelry by LOREE RODKIN, and Theodore's legendary "of the moment" array of jeans, t-shirts and casual wear.

Unique to any of Theodore's eight locations is the comfortable blending of both men's and women's in a modern floor layout best known to reveal new finds and cutting edge chic around every corner. From the 1970s when Herb and Norma Fink drew LA socialites and stars to their flagship on then quiet Rodeo Drive in search of hard to find European styles, today's Theodore is recognized worldwide as one of the dominant forces in fashion retail – revered, copied and studied for its uncanny ability to identify new designer sensations and satisfy the most discerning of customers from around the world.

Other world renowned designers at Theodore include A&G CASHMERE, THE GREAT WALL OF CHINA, PEOPLE OF THE LABYRINTHS, JADED BY KNIGHT leathers, ALEXANDER MCQUEEN, BLUMARINE, JEAN PAUL GAULTIER, MARTIN MARGIELA, and ROBERTO CAVALLI.

A safe harbor for intrepid designers and a dominating fashion force in boutique-saturated LA, The new Camden Drive flagship sets the pace for Theodore's eight other Southern California locations including Malibu, Calabasas, Brentwood, The Grove, and the new Theodore on El Paseo in Palm Desert. Theodore also makes great strides this summer to broaden its international presence with the launch of its new website www.theodorebh.com and by expanding its signature Theodore private label collection.
A list of store locations can be seen after the cut.
Theodore / Theodore Man
336 N. Camden, Beverly Hills, CA 90210
(310) 274-8029

Theodore / Theodore Man
4734 Admiralty Way, Marina Del Rey, CA 90292
(310) 578-5214

Theodore
4719 Commons Way, Calabasas, CA 91302
(818) 591-4299

Theodore
189 The Grove Drive, Los Angeles, CA 90036
(323) 935-1636

Theodore Beach
23733 Malibu Road, Malibu, CA 90265
(310) 456-7719

Theodore
11677 San Vicente Blvd., Brentwood, CA