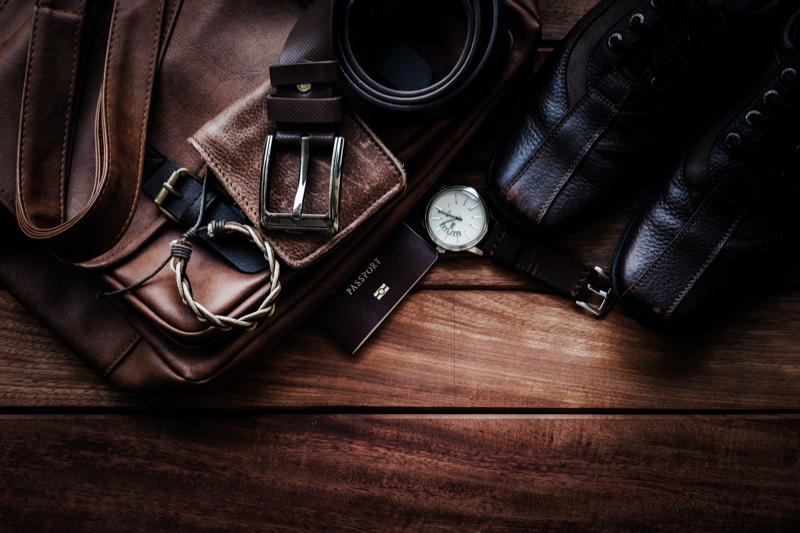 One material that has stood the test of time, even within fashion, is genuine leather. People have been using animal skins to make clothing for thousands of years, and it shows no signs of going away anytime soon. It is because leather is long-lasting and durable. They can be used to make everything from furniture to tools and home décor.
Regarding menswear, leather is no stranger to being utilized for creating iconic garment pieces, footwear, and accessories. These adornments serve to construct a classic look for men in their times. As a present-day man, you can achieve the same gentlemanly style by incorporating easy-to-wear items into your existing wardrobe.
With that said, here is a guide to buying the right leather accessories for you:
Leather Bag
There are endless options to choose from when accessorizing the right leather bag. You can approach your choice by the make, texture, color, or type of leather bag you need. Classic styles include pouches, satchels, briefcases, duffel bags, crossbody bags, messenger bags, and backpacks. Chestnut brown and tan onyx black are the most common colors you will find.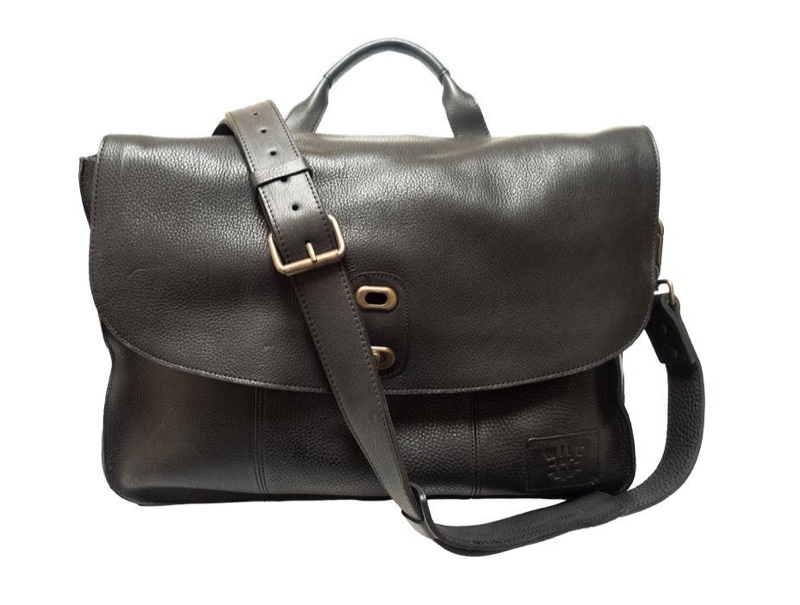 If you have a significant other you would like to match your accessories with – there are options from Will Leather Goods Men's bags to get that complimentary couple's style. These bags can be used as part of your everyday wear, while briefcases and satchels may accompany formal wear and business attire. For instance, a distressed leather satchel would look sharp over a navy blazer and checkered, formal shirt.
The messenger, duffel, and crossbody bags are the most functional bags you can use when you are on the go. Most include small pockets inside and around to give you extra storage space. They also allow for light and easy movement when traveling around. Choose a bag with strong straps and hooks to carry them around your body and lift the extra weight without tearing or stretching.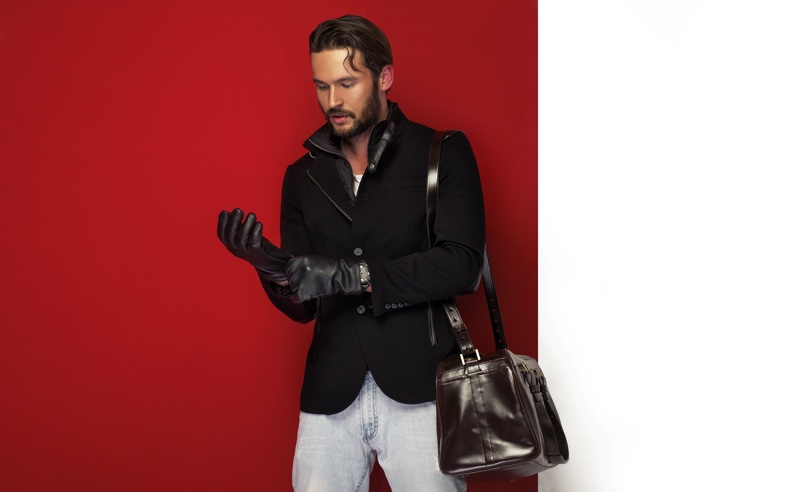 Leather Gloves
You don't need to wait for the winter months to wear gloves as they are versatile enough to be worn during any season. You can opt for touchscreen gloves if you like to keep your gloves on while you tap on a digital screen. Navy blue, tan, dark emerald green, and a deep oxblood are the colors that can suit any outfit and make you look like an old-fashioned debonair.
If you're a car or motorcycle enthusiast, you can pair your love of riding with quilted gloves that have perforated knuckles. To ensure your comfort when wearing gloves for a long time, choose soft and stitched leather with button or cuff fasteners to keep them secure.
When you need additional warmth on your hands, you can go for leather gloves with a suede interior and quilted cotton backs. These can help keep the cold out while still allowing movement for your fingers. If your gloves still feel too stiff, you can try wearing fingerless ones with cutout backs that resemble a baseball mitt.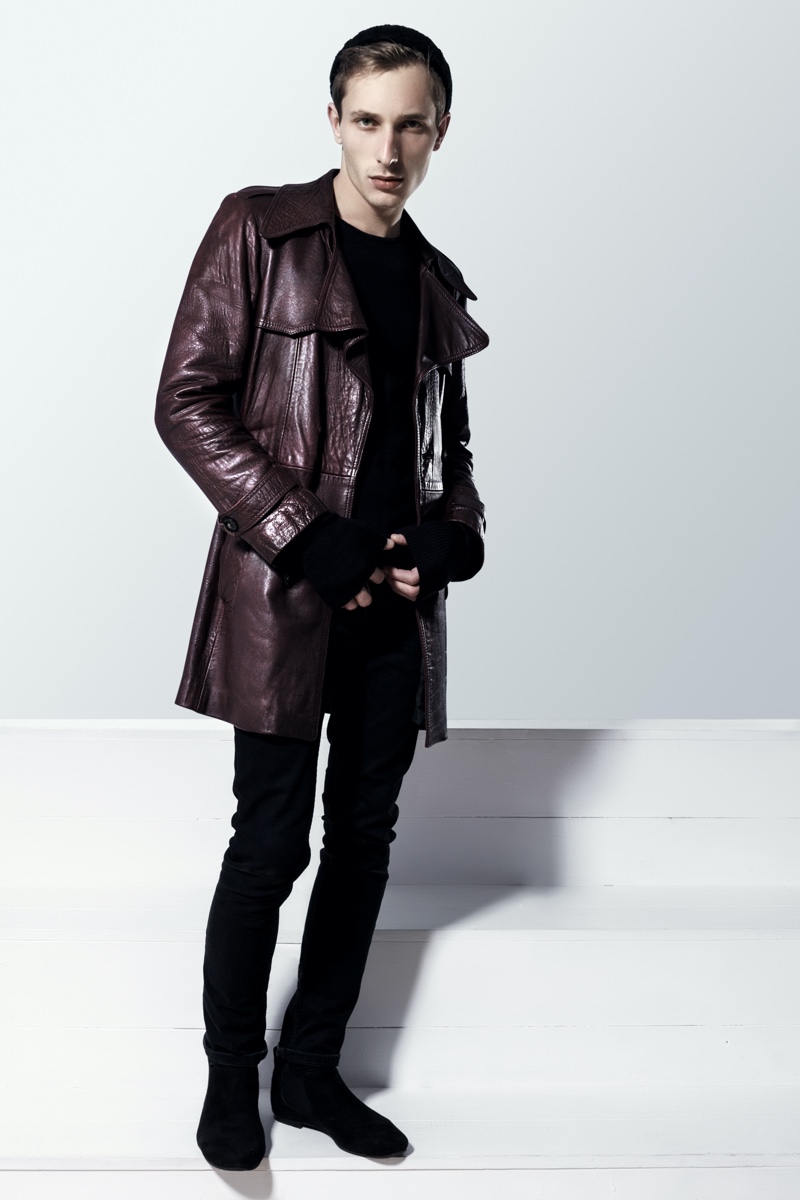 Leather Coat
This style harkens back to the era of the gentlemen who wore long leather trench coats that swept just over the knees. In the present, the lambskin leather coat has been updated to leather jackets used as dapper and sophisticated everyday wear and riding gear. The lengths range from full-length extending to your calves to just below your waist. You can choose the tailoring that best fits you and your body type.
You can choose to pay homage to the traditional leather jacket by wearing vintage-inspired, double-breasted coats. Many of these have a built-in leather belt or a wrap-around tie. Alternatively, there are modernized multizipper leather bomber jackets with faux fur lining the collar. It's an essential menswear item you should have in your closet, especially if you live somewhere cold.
What makes leather jackets so functional as an accessory is that they can be dressed up for corporate attire and dressed down for casual comfort. They are also long-lasting when made in good quality and if you take good care of them.
Wearing neutral colors such as black, brown, or white turtlenecks underneath the coat can make it stand out. Jackets and coats with silver accents, such as buttons and buckles, can help you channel your inner 70s rockstar. Ensure it is of good quality, is comfortable, and makes you feel confident.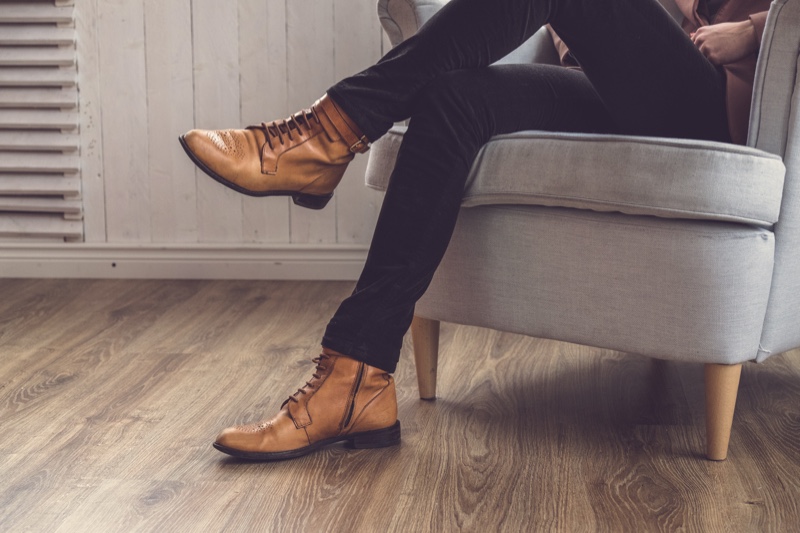 Leather Shoes
From boots to loafers, leather shoes present more of a lifestyle than an accessory. They are another case where fashion meets function, and the shoes are created to meet the wearer's demands. For instance, last century, leather boots were made for labor workers to keep their feet comfortable in machine industries.
It has become a staple in men's shoes for style, comfort, and protecting feet from harsh environments. One of the most favored styles today is the lace-up high top that ends just above your ankle. These are the dress boots that usually have thinner heels and outsoles.
Then there are the military-style cowhide leather boots with thick outer soles and buckles on the tongue. The best boot for you to buy should suit your style of living. Wear dress boots would be most suitable if you spend most of your time running errands around urban spaces. Otherwise, you can purchase rugged boots to accompany your rustic lifestyle on the rural side.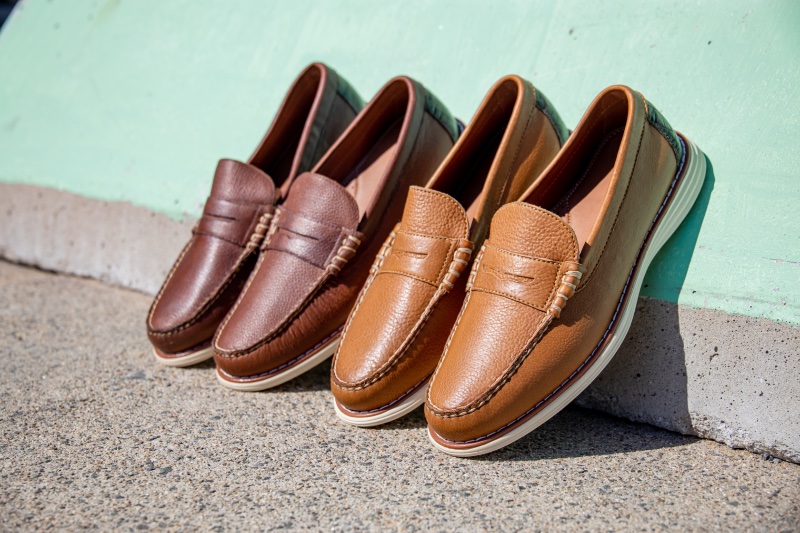 Regarding leather loafers, the side-stitched slip-on in mahogany brown is the best if you opt for a casual chic look. Do you want to achieve the sophisticated Italian gentleman look? You can buy leather loafers with buckles or tassels and rounded outsoles.  
If you love leather shoes, then you know how essential they are to a man's wardrobe. Leather shoes elevate everyday style and add a level of sophistication that other materials just can't achieve. But leather is a delicate material that needs proper care to stay looking great.
Keeping your leather footwear clean is an important step in maintaining its appearance and longevity. With the right products like URAD all-in-one leather care cream and cleaning techniques, you can keep your leather shoes looking brand new for years to come.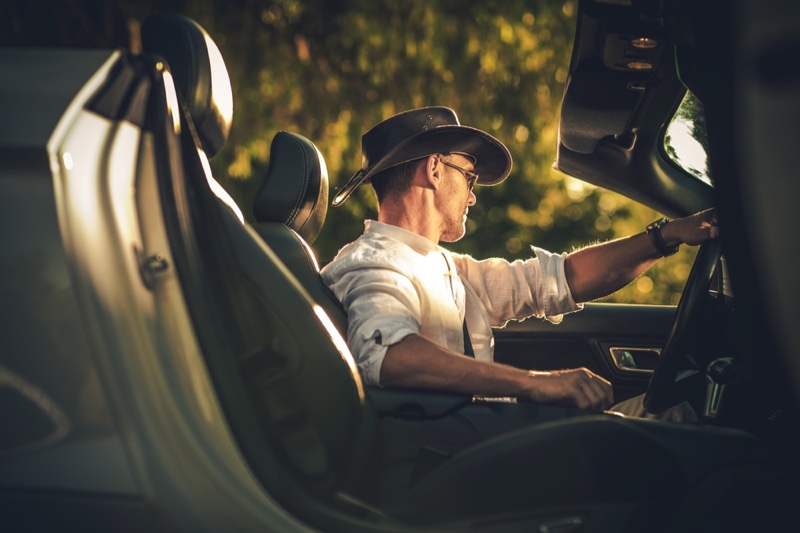 Leather Hat
The leather hat is another classic accessory that is a throwback to the bygone era. The past leather fedora hats, newsboy, and baseball caps have remained trendy in menswear. While the color choice may not have evolved past black, chocolate brown, and faded grey, the styles of hats are certainly something to experiment with.
The buffalo fedora or cowboy hat can be your style of choice if you're going for a modern country rustic style. Pair it with buttoned-up denim or a cotton collared shirt to complete the look. You can also choose fedoras with a curved brim for a dash of vintage-inspired flair.
Contemporary newsboy caps have evolved into taking on baseball cap shapes with a front brim or visor attached. This cap is preferred among young millennial men as part of an overall street style. The definitive flat newsboy cap is still the top choice for more traditional-oriented fathers.
Leather bucket hats in diverse colors are relatively new to menswear fashion. They are mostly worn on high fashion runways in bright red, mustard, and patent black leather. You can pull off this leather bucket hat style with a casual blazer or a toned-down formal shirt so that the hat stays the main focal point of your outfit.
So, whichever style is from the above, you can choose the appropriate leather hat to buy and pair it with.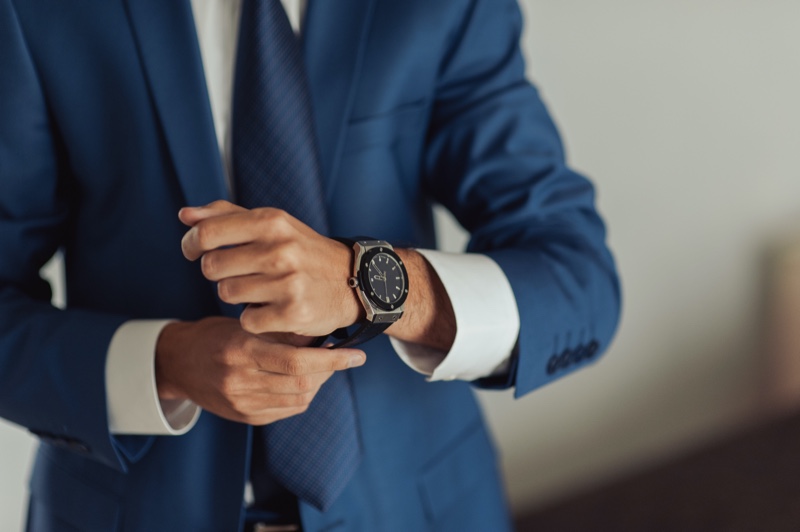 Leather Watch Straps
The leather watch is an iconic piece of men's accessories that brings an added class to any outfit. Think of fathers who have passed down watches to their sons as collectible birth year watches and heirlooms. For your choices in leather straps, you can select according to the watch's shape, size, color, and design.
The classic brown and black stitched leather usually complements the gold and silver-rimmed watches. Modern and luxurious timepieces with blue and rose gold faces and rims can have silver and tan straps. To make your leather tan straps unique, you can have them custom handmade to your suitability.
Some ideas for custom strap designs include perforations on the thin straps and crocodile leather if you have a more sophisticated taste. These watches can look the most flattering when worn with knitted grey pullover sweaters and shirts with buttoned-up cuffs. Short-sleeved shirts should preferably be kept in monochrome hues so that the colors on the watch and straps can still match each other.
Additionally, you can pair your leather watch with a braided leather bracelet of the same color. It can further draw attention to your wrist area and make your timepiece spectacular to view.
Conclusion
Leather has become a symbol of men's traditional fashion through handmade craftsmanship. These accessories can be bought as essential items to match your clothing. The neutral and muted color palettes can ensure that they won't overpower your outfit but enhance it with an effortless style.
The best way to approach buying each item is to keep the style of your clothes in mind and find something that matches. You can also choose from the type of leather and texture you prefer.
Make sure each purchase perfectly suits your lifestyle, so you can use it practically and not just for fashion appeal. When you're still uncertain about what to buy, you can always invest in getting a classic, vintage, and durable statement piece.