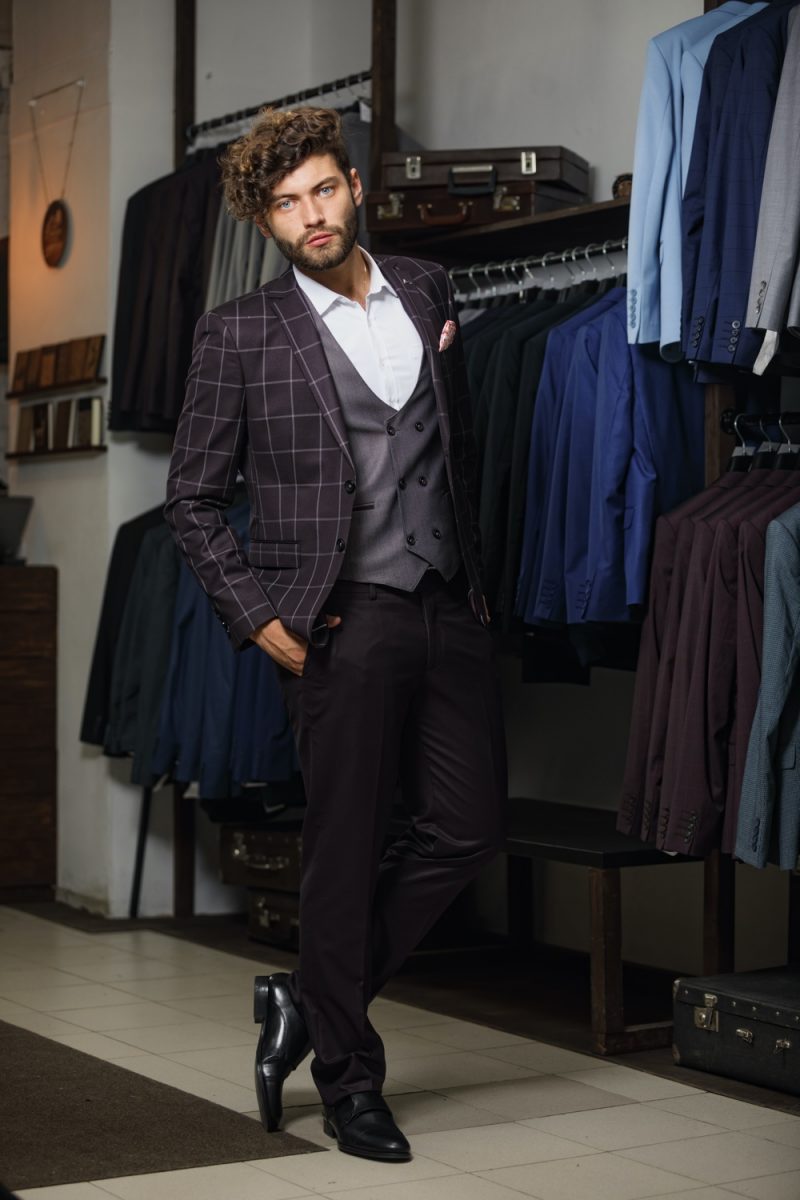 While men's clothing has so much to offer, many men end up wearing gray scales due to a lack of confidence in their matching and combination skills. Men's clothing has a lot to offer due to its variety and adaptability, making it practical and economical. 
With a limited number of suits in your wardrobe, you can create a multitude of different looks and combinations. The matching and mixing of outfits has become a part of men's contemporary suiting culture and is also known as the art of 'mismatching' the separates. 
As exciting and stylish as mixing and matching separates is, it's not as simple and easy. You cannot just wear your favorite blazer and trousers and call it the right combination; you need to follow some basic rules when you mix and match for a perfect blend of separates. 
Here's how you can make the most out of the suits in your wardrobe and combine them effectively to get the best combinations.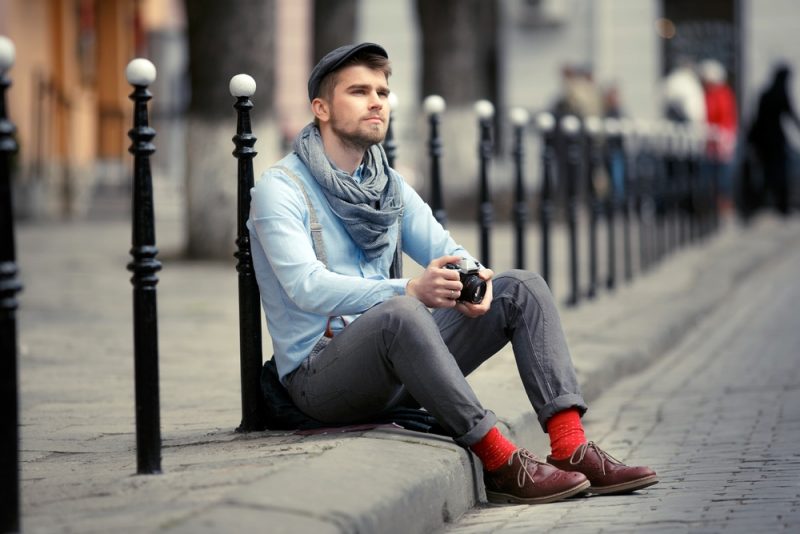 Accessorize
Socks are clothing accessories that are criminally underrated since an excellent and unique pair can instantly separate you from the rest of the crowd. Like the saying goes "life is too short to wear boring socks," you should become a member of the sock of the month club, allowing you to add a fresh pair of socks to your wardrobe every month to distinguish your dressing from others and to find the perfect finish to your combination.  
Some other accessories that can add the perfect finishing touches to your overall combination are lapel pins, a suede belt, and a lovely pocket square. The real art of accessorizing is to avoid over-accessorizing. The rule of thumb is to limit yourself to one or two beautiful accessories and leave the bling for your better half.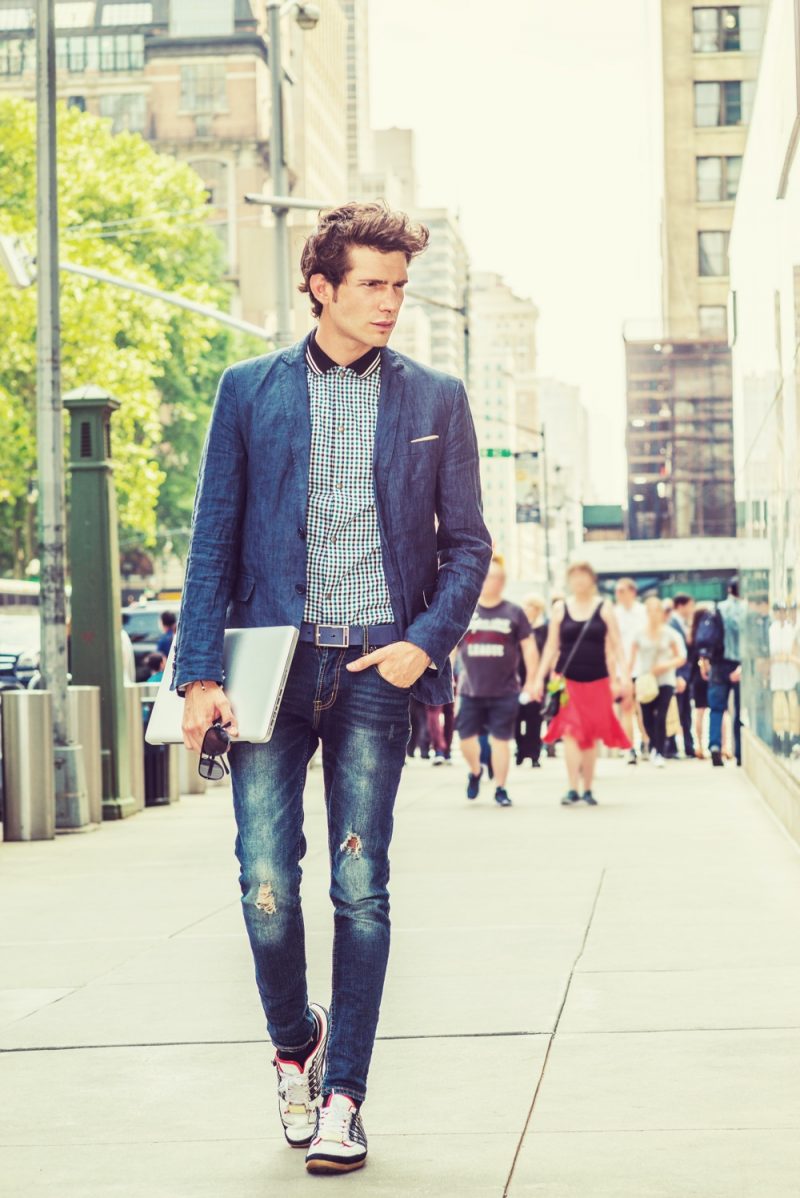 Get the Smart Casual Look by Mixing Trousers with a Blazer
When the occasion calls for dressing, which is somewhere in between of total formal and too casual, the safest bet is to dress smart casual. You can dress smart-casual by wearing a nice blazer with a pair of trousers, which can be denim or chinos as per your preference or need of the combination. 
You can start by grabbing the jacket of your best suit and try it on with a white plain t-shirt and denim trousers to see how the look goes. Denim trousers are the safest choice for a smart casual look as they work with almost any combination. Ideally, a jacket with touches of blue would look best with denim trousers because of the matching color, but denim trousers work just as well with blazers of other color tones.
A few good pairs of chinos will also do you a good world when aiming to achieve a smart casual look. A couple of khaki chinos will work with many different blazer combinations and enhance that 'smart' part of the casual look. One of the timeless combinations of blazers and trousers that you can go with is the combination of navy trousers with a gray blazer.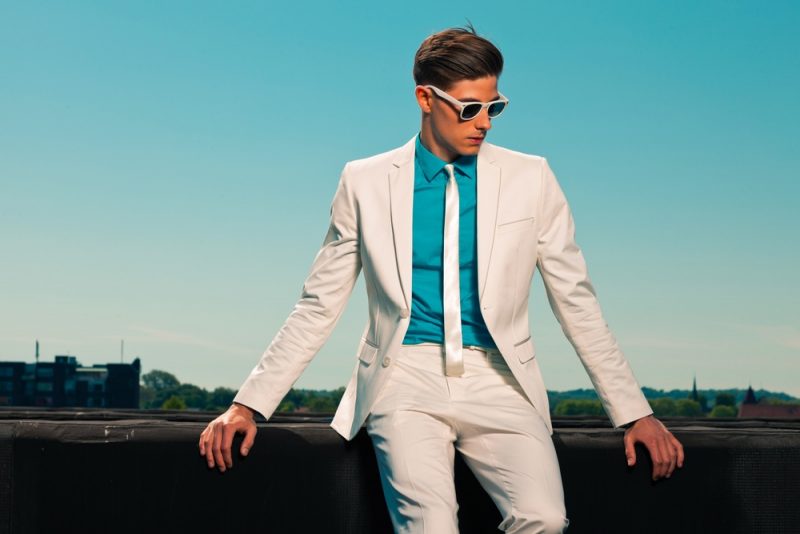 Play with Colors
The whole concept of mixing and matching to achieve different combinations revolves around the correct usage of colors. The classic suit does not leave a lot of room to experiment with color and is an easy way out for guys who are not very fond of experimenting with colors, but wearing separates is not as simple as wearing a two-piece suit.
First, you need to avoid a combination of color tones that are too similar to each other. For instance, you should avoid a combination of navy and another shade of softer blue. But at the same time, you should not move to the opposite ends of the color spectrum as although too many colors in the combination will make you stand out, but not necessarily in the right way. 
The trick to getting the color combinations right is to base your dressing around one color that acts as an anchor, and then work around that color. Two other things that will, and should, affect the choice of your color selection are the season and your skin complexion.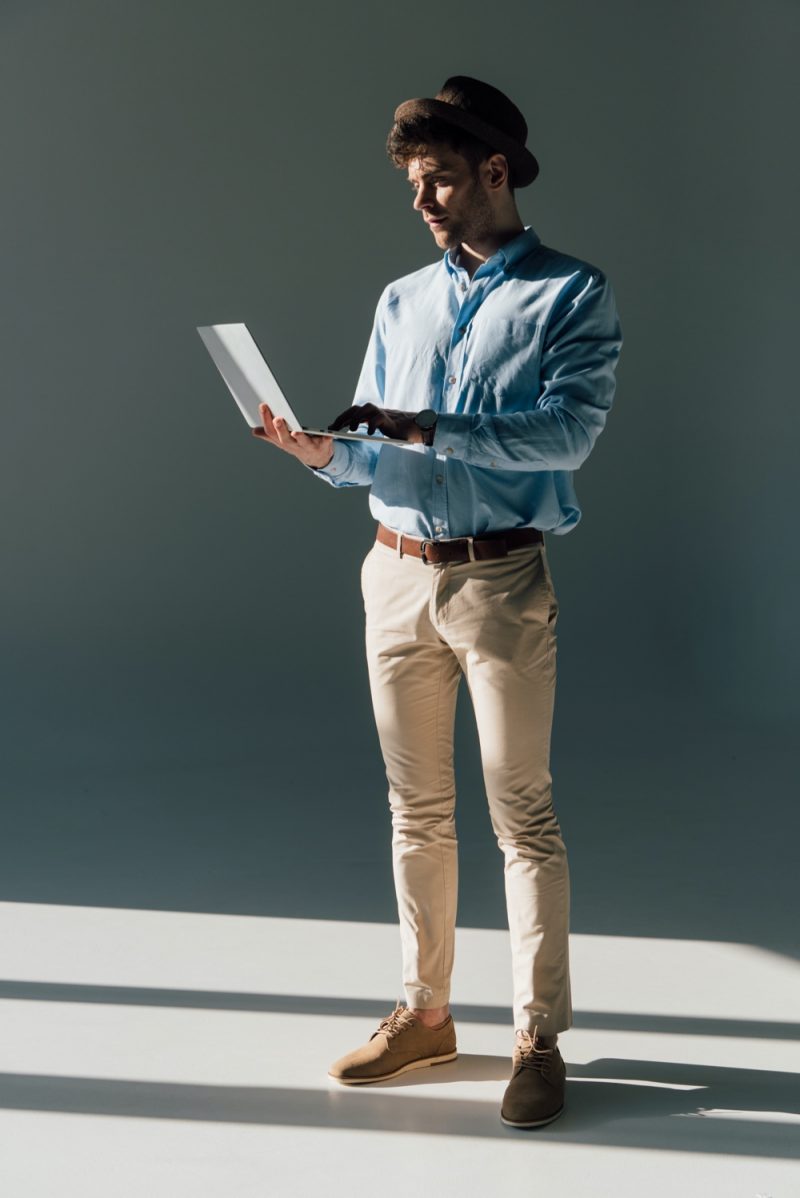 Match the Leather 
Leather, whether real or synthetic, is an integral part of men's dressing. Apart from the factors of good looks and quality, leather is also fashionable because of the connotations of status and wealth attached to it. 
When leather is a part of your dress up, there are two things that you should match, the shoes and the belt. Some other leathers that you can pair with each other are the strap of your watch and a leather bag. The thing to remember with leathers is that they should be of the same color tone or very similar color tones; blacks cannot go with browns and vice versa. 
What to Avoid
There is often a thin line between a perfect combination and a complete fashion faux pas, so there should be a limit to your experimenting. Firstly, you should avoid overdoing pattern combinations; it is advisable to pick one pattern and continue with it. Secondly, try avoiding mixing dressing items with very different levels of formality. 
For instance, you should not wear casual chinos and a work jacket; instead, opt for a sports jacket with casual chinos. Thirdly, and lastly, you should avoid the clash of textures between the trousers and the coat. Instead, use your shirt or accessories if you are in the mood of making a bold statement. 
Conclusion
Styling separates are all the rage in men's dressing these days, and rightly so because of the versatility, practicality, economy, and the visually pleasing aesthetics they offer. However, styling separates means that you will be mixing and matching a lot of combinations, which leaves room for error. There are very few hard and fast rules for mixing and matching, but these few guidelines that should be respected to avoid making embarrassing fashion blunders.