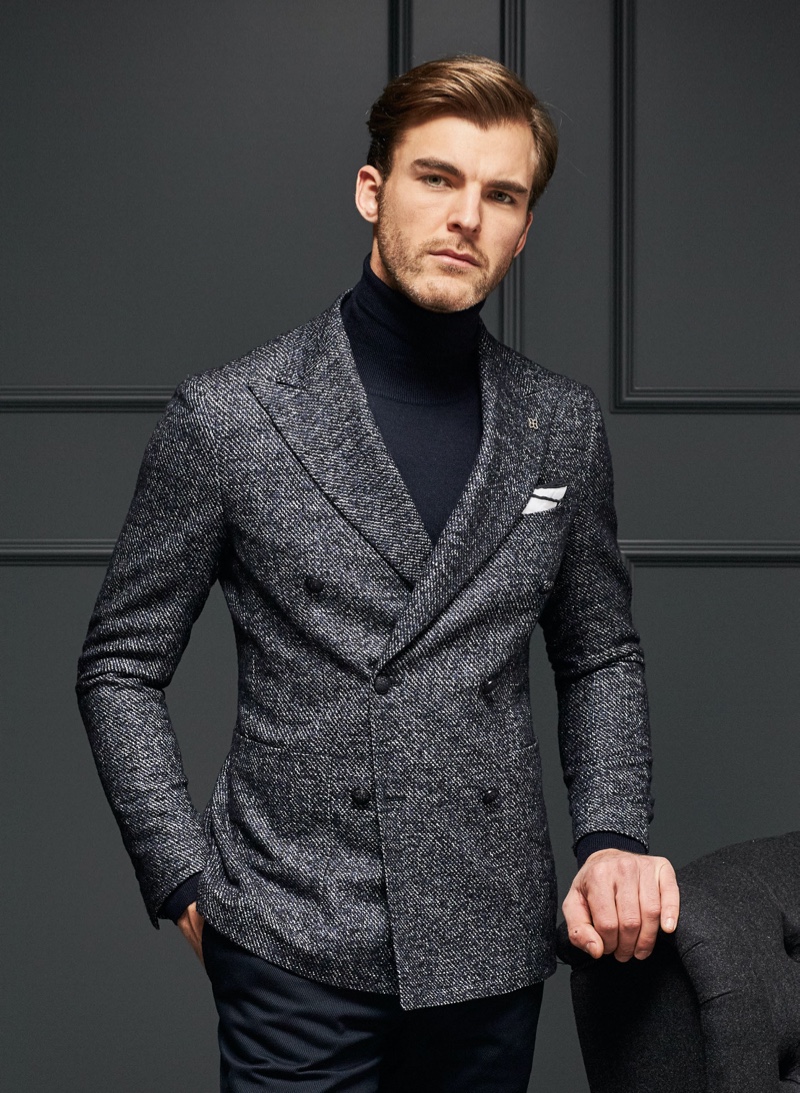 Tagliatore's fall-winter 2019 men's collection is a must-see for those looking to add a touch of tradition to their wardrobe. Stay warm in style with this assortment of suits, overcoats, and more. The luxurious selection is on display with model Patrick Kafka front and center. Tagliatore seamlessly blends a traditional Italian style with military elements and innovative designs for the season. Dark and earthy tones form the base, while bold reds and blues accentuate the ensembles.
Related: Sebastien Andrieu Dons Elegant Tailoring for Tagliatore Fall '19 Campaign
Sumptuous fabrics including wool, cashmere, camel, and alpaca are used to create clothing that keeps the cold out while drawing the gaze in. Plaid patterns and stripes of alternating textures add fine detail, while solid-colored pieces display an elegant simplicity. Balancing the best of past sophistication and future innovation, Tagliatore provides an excellent selection of clothing to make an impression at the office or out on the town during the coming winter months.
Tagliatore Fall/Winter 2019 Men's Collection