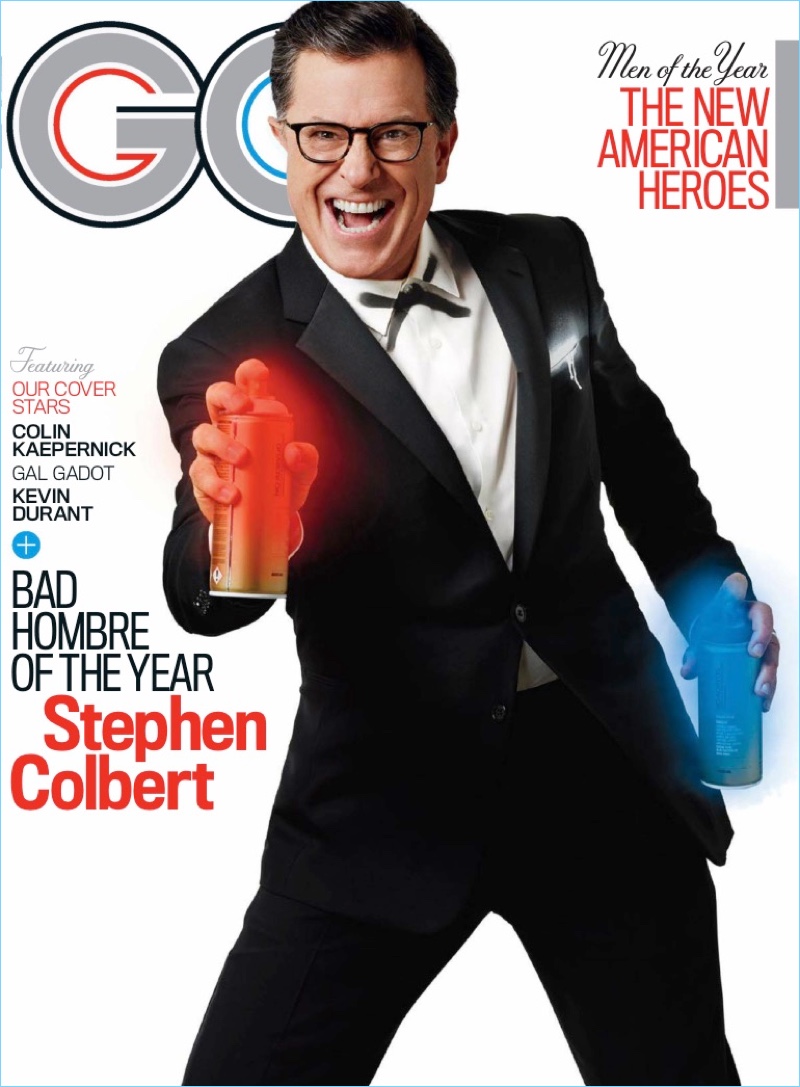 Funnyman Stephen Colbert snags another GQ cover. Colbert covers the magazine's "Men of the Year" issue. Mark Seliger photographs the late-night host in a Ralph Lauren tuxedo. Colbert puts on a show as he spray paints his designer tux. Changing gears, Colbert talks to GQ about his thoughts on a post-Trump America and recovering.
Related: Stephen Colbert Brings Humor to the Pages of InStyle
I hope that we will. I don't know how. I don't know how we recover from choosing that man to be the leader of this country. Colbert continues, I don't know how we recover our ethical or moral standing in the world, because this is an abdication of an American moral philosophy. We've completely abandoned it. Read more on GQ.com.
Stephen Colbert GQ Photo Shoot