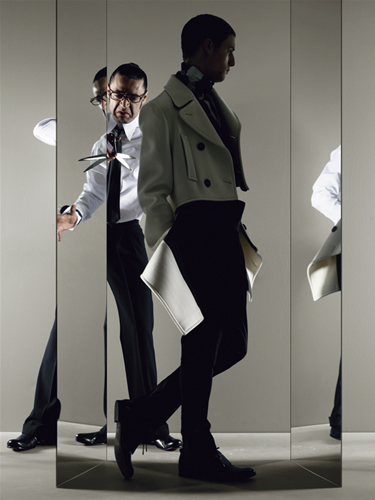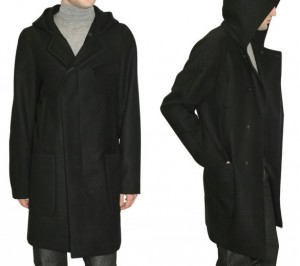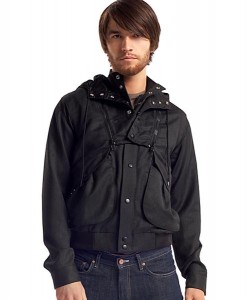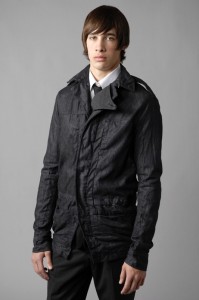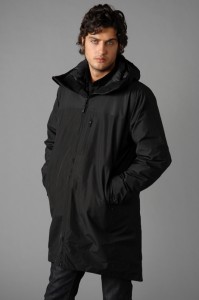 I recommend owning at least one dress coat and one casual jacket in a solid color that compliments the majority of your wardrobe.  A good staple coat can be dressed up or down depending on what you're wearing underneath, while a casual jacket is great for throwing on with a pair of jeans.
When purchasing these pieces, it is very important to take into consideration the intended use of outerwear.  If you know that you need protection from the cold, you should be looking for outerwear made of wool.  If you are just looking for a jacket for that windy day, you are going to want to look for cotton or a synthetic blend of man produced materials like polyester.
Your intial purchases should be geared towards what you need immediately.  Once that is done and you have some room to build your wardrobe more freely, I recommend owning two jackets and two coats; one light weight, and one heavy for each.  This is also the point, where you can get creative and venture into the world of patterns, prints, etc.
For starting out, I definitely recommend taking a look at A.P.C., who has reasonably priced outerwear.  Also, if you're looking to pick up some extra pieces that are not necessary at the moment, wait until February when the price of outerwear is slashed tremendously.
Ending this piece, I'll give you an example of a wardrobe, by listing what outerwear I have.  In my wardrobe, I have one black wool coat, one blue wool duffel, one plaid (earth tones: brown, olive green, etc.) coat, one red cropped peacoat, and two oversized blazers that double as jackets.  I recently had a lightweight military inspired jacket, but had to ditch it, because it was way too big.  I will be on the hunt for a jacket this season that fits the criteria of this post.  Happy shopping!