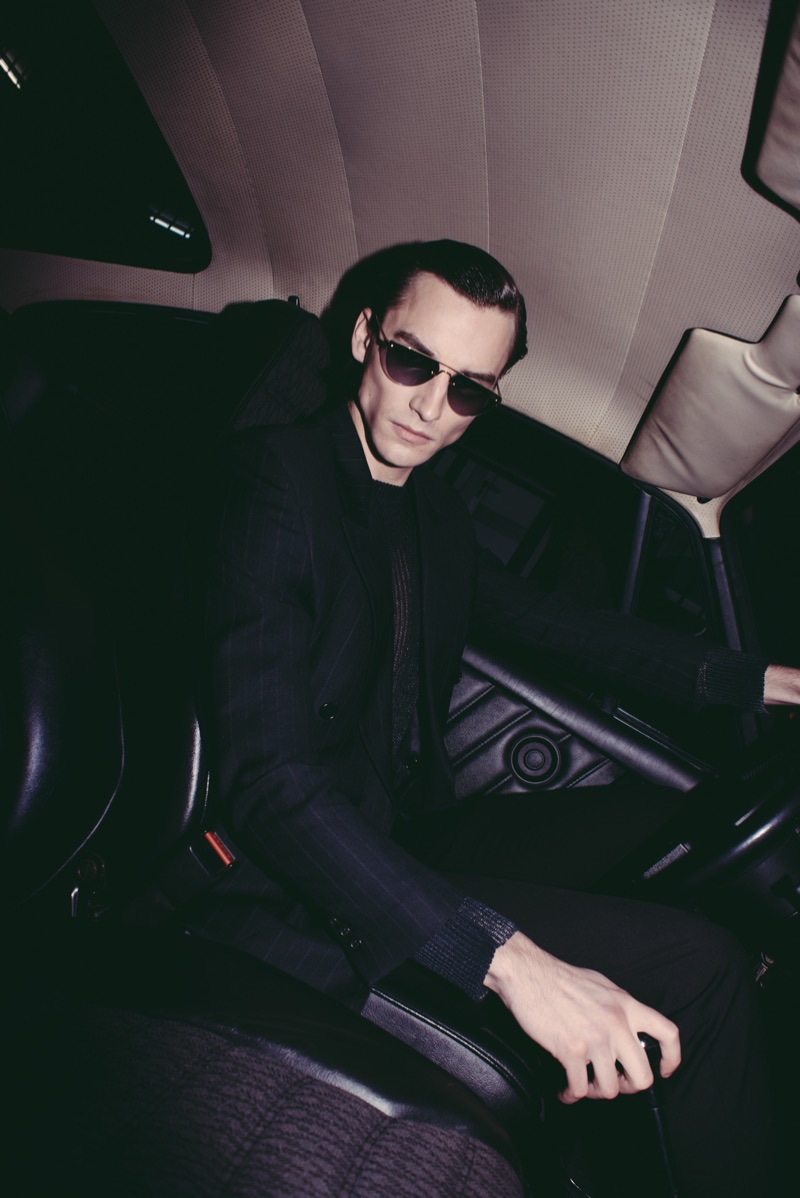 Spektre Sunglasses imagines a modern Bonnie and Clyde as the brand presents its 2019 campaign. The Italian label enlists photographer Jessica Di Maio to capture its new advertisement. Meanwhile, Fabio Pittalis styles models Ignas Ra and Maria Bednarz for the stylish outing. Ignas gets behind the wheel of a 1980 Porsche for the campaign.
Related: Thomas Saulnier and Bryan Cunha Don Carrera Flag Collection for Life & Style México
An ultra cool vision, Ignas showcases Spektre's latest shades. CEO and founder Niccolò Pocchini discusses the campaign. We have chosen to unveil the new collection with ambient and deep campaigns, explains Pocchini. This is only the first of three vibrations. Sensations and trends are all contained in these shots. The eyewear is the protagonist that captures the attention.
Spektre 2019 Eyewear Campaign