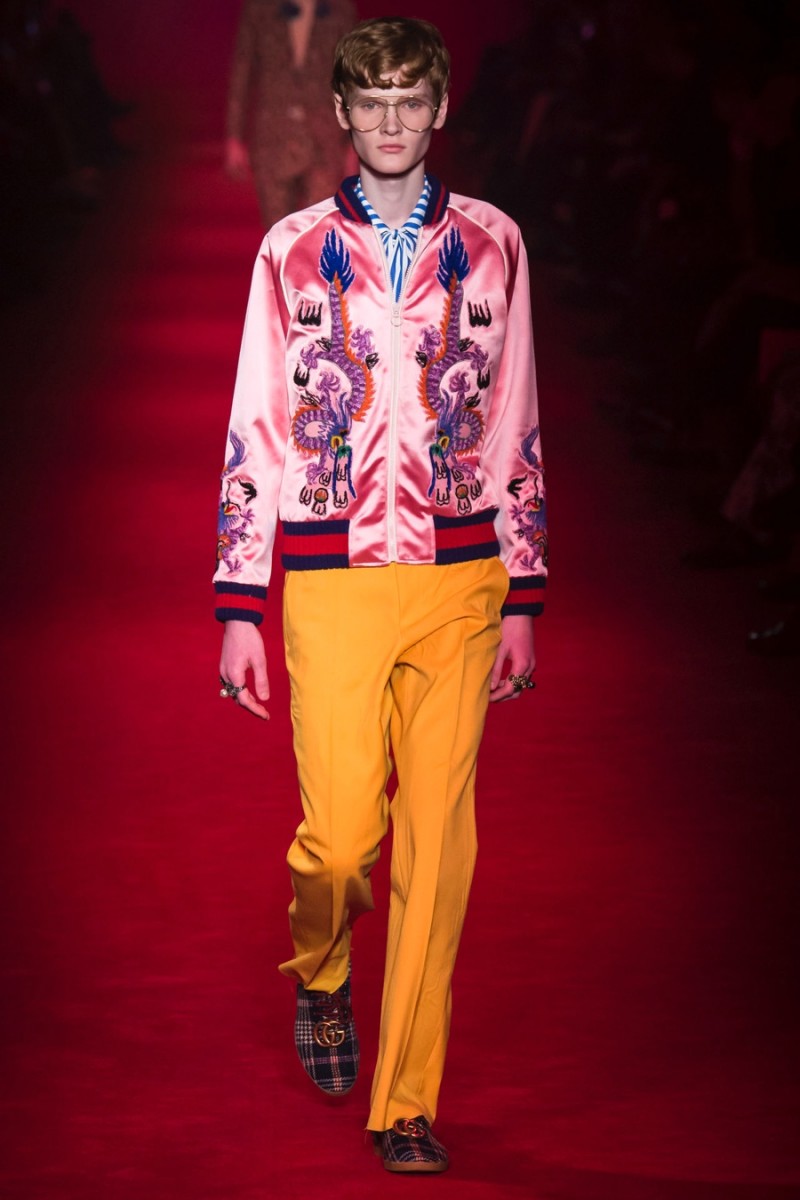 Revisited in luxurious materials and fun prints, the bomber jacket has enjoyed a trendy comeback, dominating the runways over the last couple of seasons. Kickstarting the next outerwear trend, Louis Vuitton, Gucci and Valentino are among the fashion brands embracing its storied alternative–the souvenir jacket. The current style has been worn by entertainers such as Zayn Malik and Harry Styles, but the original souvenir jacket or sukajan dates back to post World War II Japan.
Souvenir Jacket Brief History
Often finished with a varsity collar or baseball jacket style silhouette, the souvenir jacket was a favorite of American soldiers looking to memorialize their time spent overseas. Like many designer fashions today, the souvenir jacket embodied a meeting of east and west, featuring local culture juxtaposed with American symbolism. Modern souvenir jackets continue with similar sentiments as brands exchange American iconography for their signature aesthetic.
Shop the Modern Souvenir Jacket