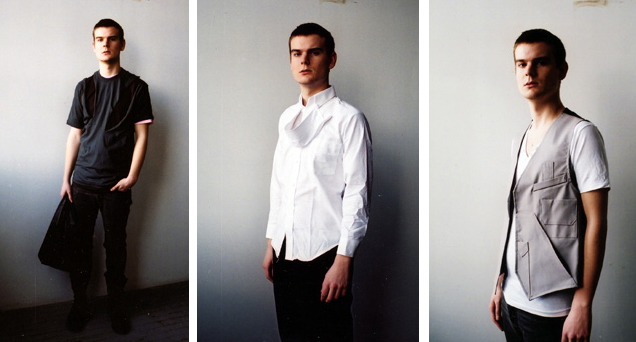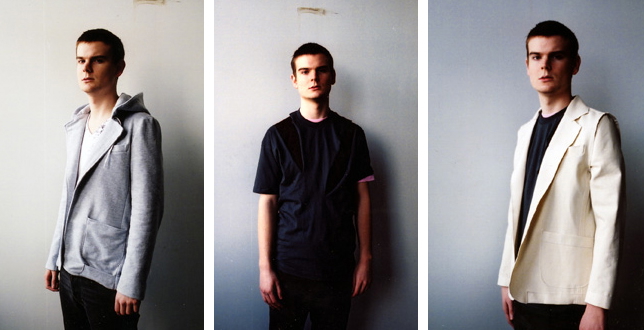 Slow and Steady Wins the Race.  But why?  Maybe, because wearing the up and coming label nearly guarantees you will walk into a room without endearing the fashion faux pau if wearing the same piece as someone else.

THE SLOW AND STEADY WINS THE RACE MISSION:

How come experimental ideas only exist in the high-priced avant-gardian realm? How come The Gap and H&M only provide trickle down basics?

Slow and Steady Wins the Race transposes these two different arenas into each other.

Slow and Steady Wins the Race is a new clothing label, presented as a bimonthly clothing diary, catalogueuing ideas that are focused on a specific and fundamental characteristic of clothing design.

With each issue, Slow and Steady Wins the Race intends to slowly open the cap on a more democratic dissemination, promotion and appreciation of clothing.

The mission of the label is to push and produce interesting and significant pieces from the simplest and most inexpensive fabrics and materials.

Only one hundred copies of each issue will be printed and distributed to magazines and select stores and only one hundred pieces of each style will produced.