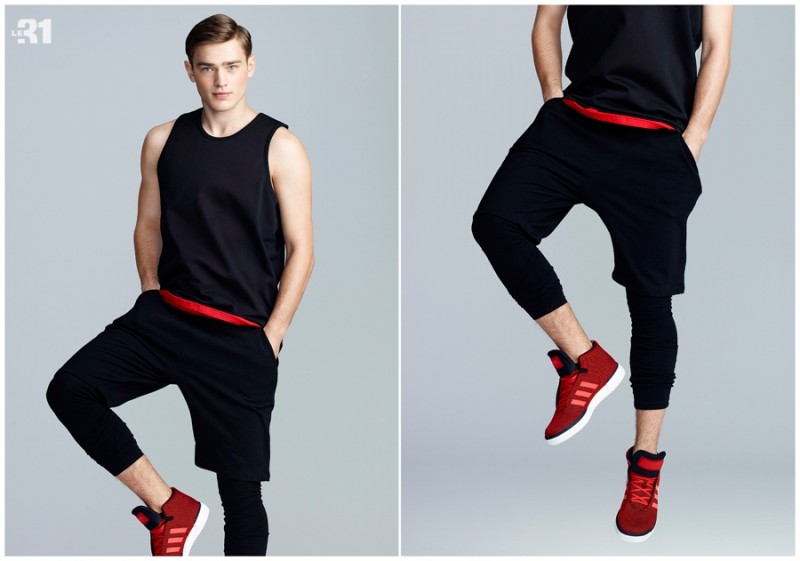 Simons Embraces Sporty Men's Spring Styles
After showcasing modern black basics, Canadian retailer Simons reunites with Swedish model Bo Develius for a look at LE31's sporty spring fashions. The comfortable range tackles a graphic appeal with the classic color trio of black, white and red. Accented by gray, the lineup has a strong modern voice with a versatile selection of tops and joggers.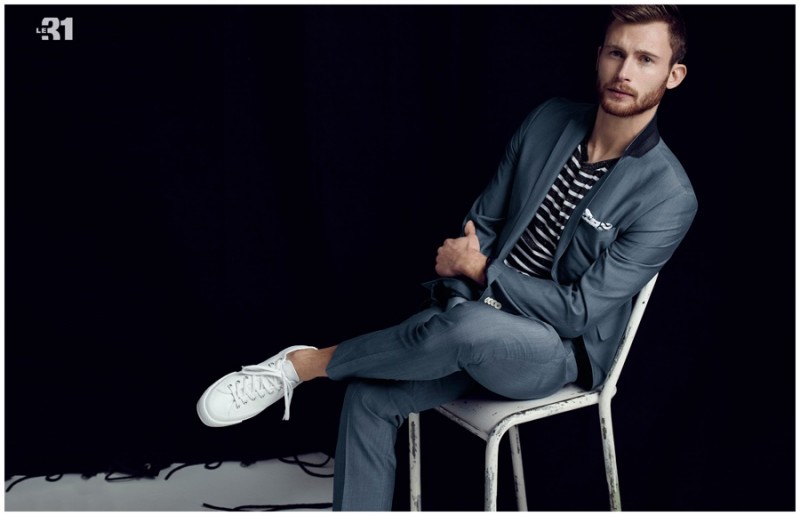 How to Dress with Suiting Separates
Model Sebastian Lund is front and center for  a sophisticated lookbook outing highlighting Simon's smart business separates. Honing in on brilliant spring pieces like a white pair of pants, Simons highlights easy color pairings, gravitating towards a blue and gray color palette. Here, jackets, and even some suits without ties are a refreshing take on chic tailored styles.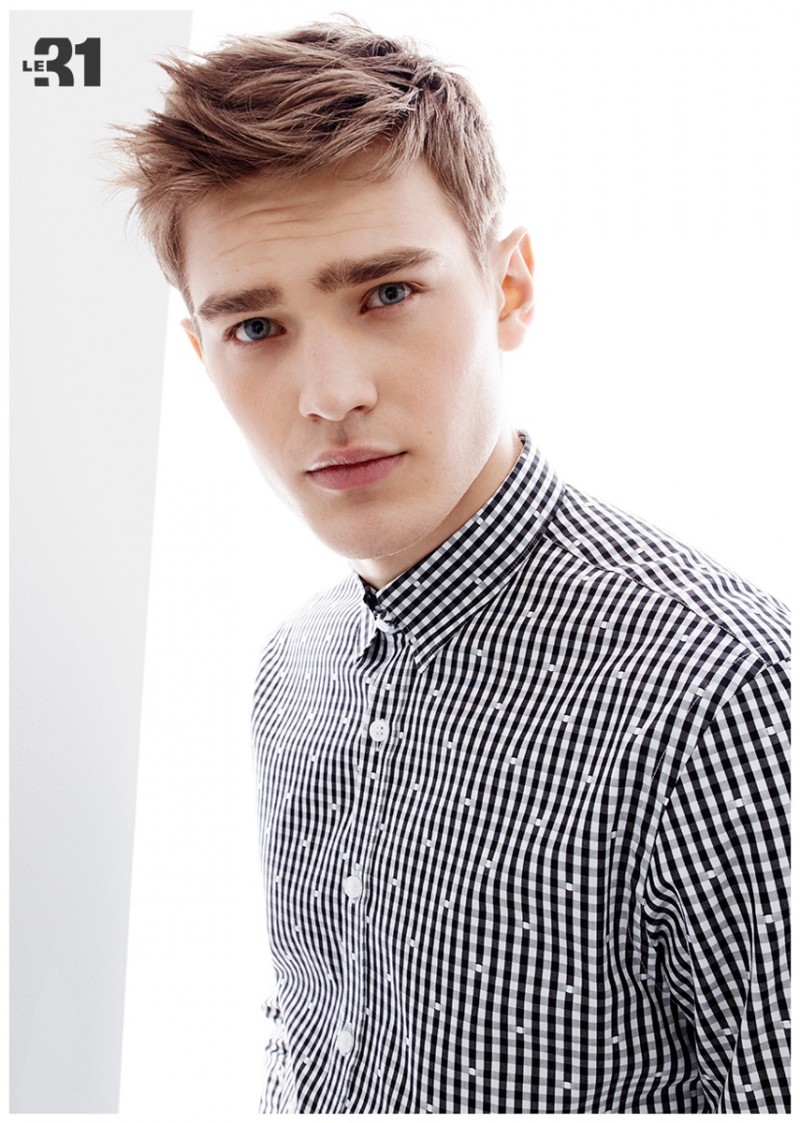 Men's Styles: Grayscale to Black & White
Bo Develius is back in the spotlight as he transitions from the sporty styles featured above to a more formal approach to everyday style. LE31 brings together slim lines with a graphic use of black and white. Simple looks such as a shirt and trousers are elevated with smart color blocking placement. Simons also has quite the sartorial moment with a black and white, double-breasted windowpane suit.