As winter winds down, J.Crew celebrates the upcoming spring of February 2023 with its modern classic men's collection. A key piece from the lookbook is a heritage cotton shaker-stitch sweater that harks back to the 1980s and '90s. This vintage-inspired take on knitwear features a sturdy yet breathable cotton fabric perfect for transitioning between seasons.
J.Crew Men's Western Shirt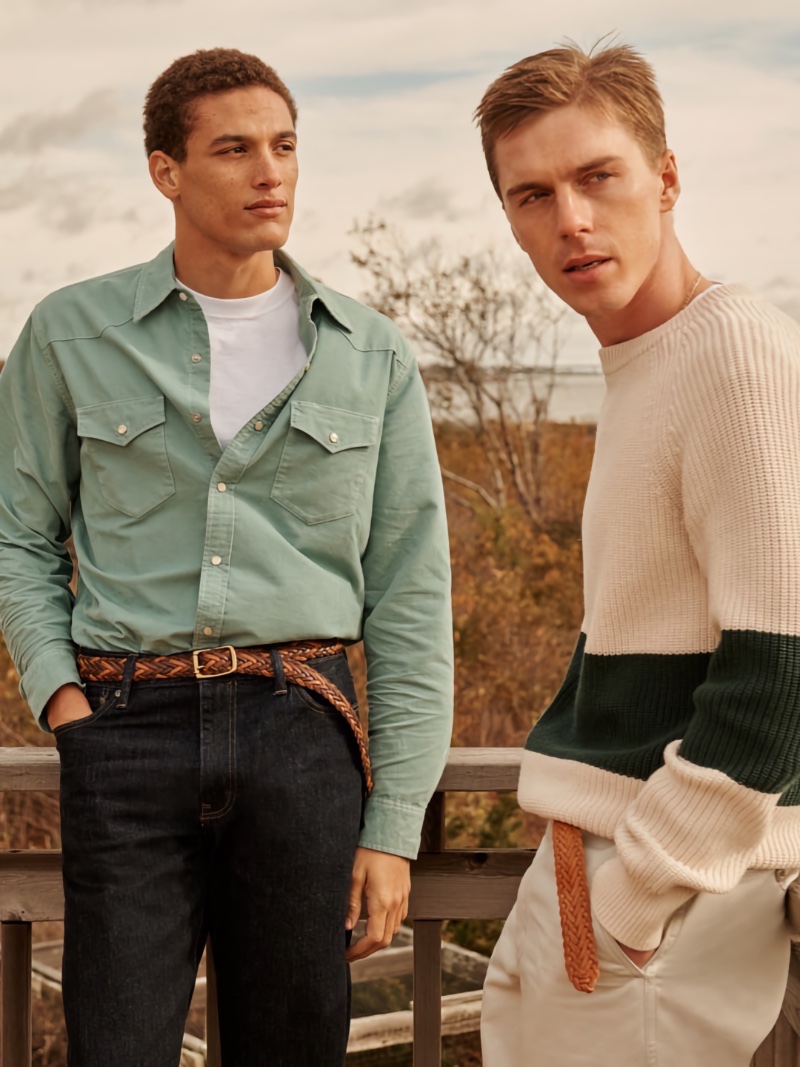 If you're looking to embrace this year's western trend, you're in great company. J.Crew's corduroy western shirt is a fresh take on classic styles that features 21-wale corduroy, snap closures, and the traditional yoke design. On the other hand, if minimalism is your preference—their Secret Wash shirt will never go out of fashion.
J.Crew Men's Giant-Fit Chinos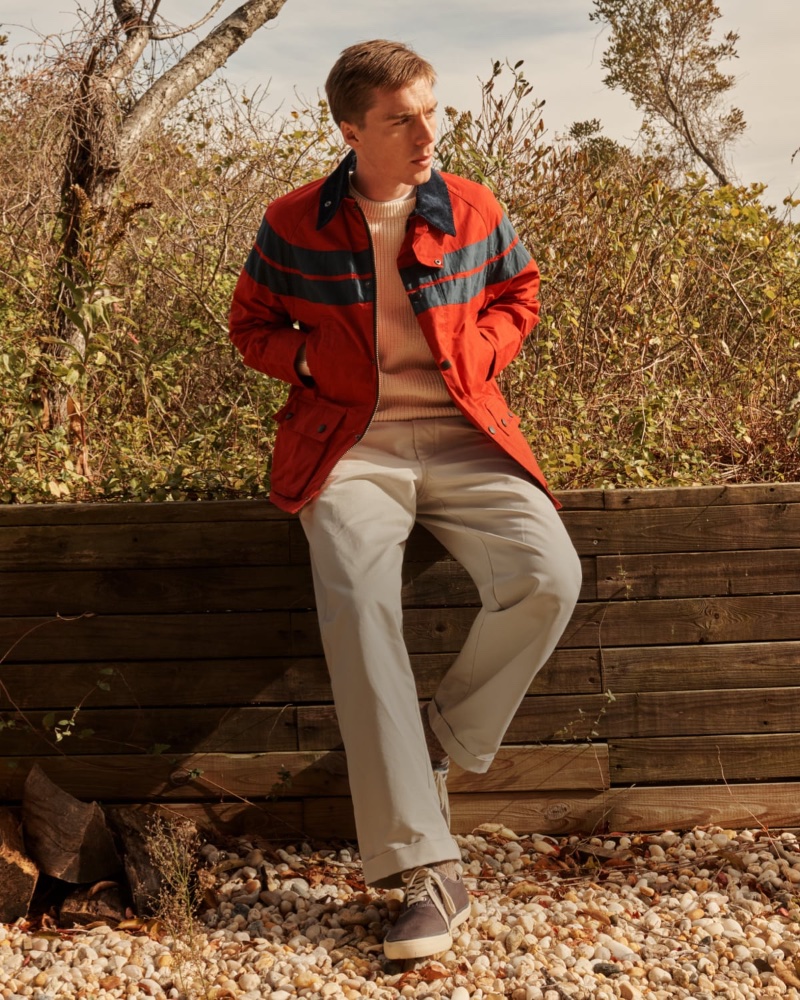 J.Crew's giant-fit chinos are the ideal way to stay fashionable yet classic and remain a top choice amongst many men. If you prefer your trousers with a slimmer fit, J. Crew has its classic straight-fit chinos or relaxed-fit jeans available for purchase as well! These styles provide all the contemporary trends without compromising on timeless style.
J.Crew February 2023 Men's Collection