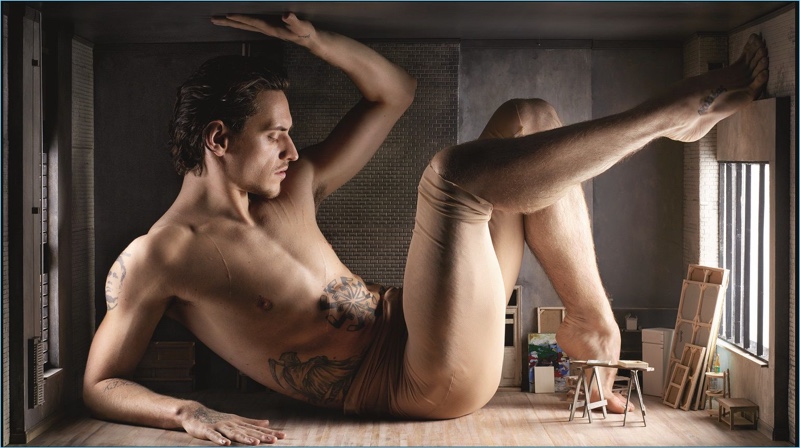 Making a global splash in Hozier's music video for Take Me to Church, no one can forget how mesmerizing Sergei Polunin is in motion. Lucky for us, the Ukrainian dancer has a new video project. Polunin links up with photographer Rankin for a video. Shot for Hunger TV, the project takes the form of a music video. Polunin is captivating as he performs to Tempo by the alt-rock group Husky Loops.
Related: Sergei Polunin Covers Another Man, Rocks Leather Fashions
Discussing the experience, Rankin shares, I love working with Sergei because he gives his all to everything he does. He continues, He choreographed the dance, worked with me on the concept, and I feel like we both did what we wanted to do, which in the creative industry is actually pretty rare.
Behind the Scenes: Sergei Polunin for Hunger TV