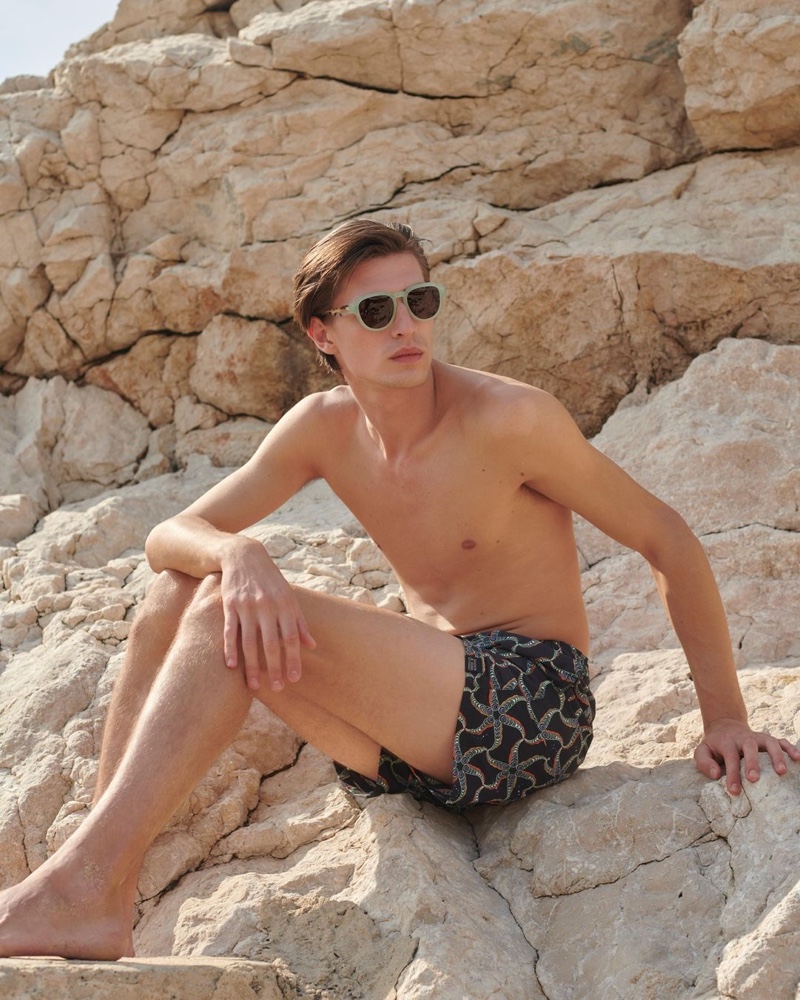 Scotch & Soda sets its sights on Marseille for a cosmopolitan summer getaway. The fashion brand delivers a new collection that bridges the gap between the city and the sea. Cheerful colors, charming prints, and lightweight materials come together for the season.
Reuniting with Scotch & Soda for summer, Edoardo Sebastianelli touches down in Marseille. The Italian model joins Kaissan Ibrahima for a stylish holiday. The pair inspire in Scotch & Soda's trendy must-haves.
Related: Sol & Edoardo Embrace Festive New Styles from Scotch & Soda
A varied wardrobe takes up residence for summer. Scotch & Soda delivers everything from relaxed tailoring and essential linen to contemporary swimwear. Standouts also include timely accessories like sandals and sunglasses.
Scotch & Soda Summer 2021