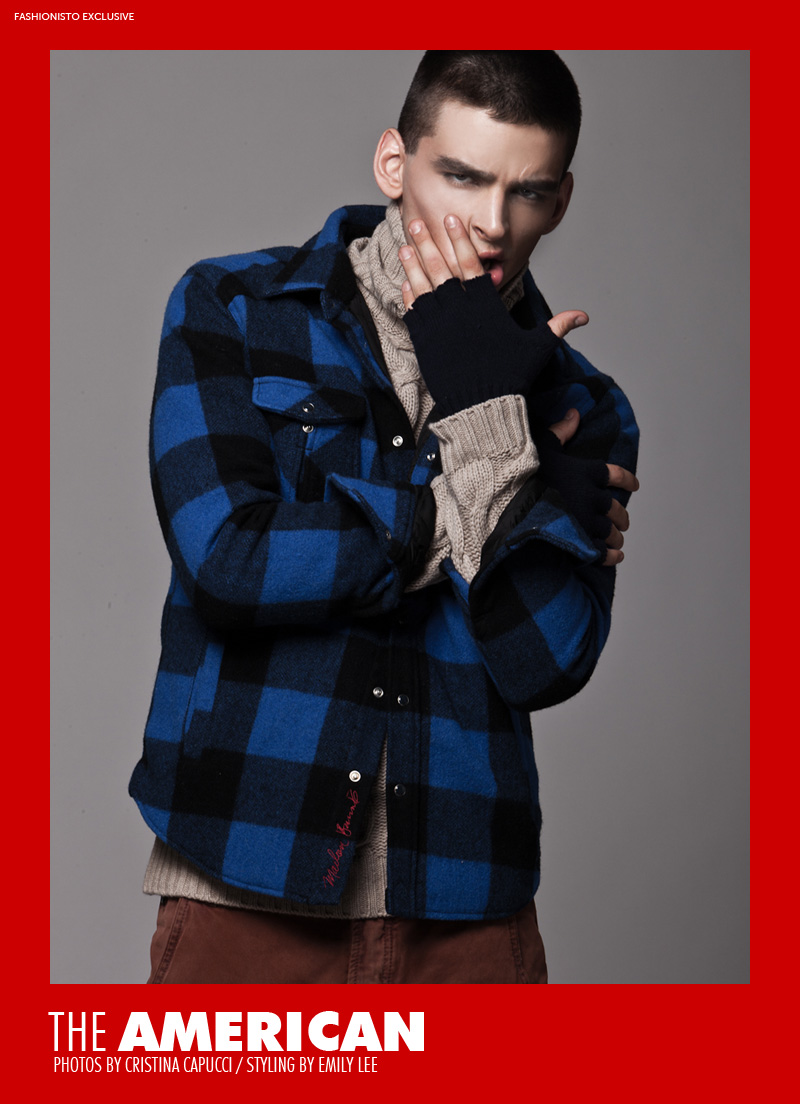 The American–L'Uomo Elite model Samuele Visentin gets a layered makeover for the season, starring in a new story styled by Emily Lee. Charming in classic standbys from Replay, Levi's, Calvin Klein and more, Samuele appears before the lens of photographer Cristina Capucci. / Style assistance by Ekaterina Evsyutkina. Grooming by Sabina Zanzottera. Photo assistance by Erik Mortagne.
Samuele wears high neck knit with button details KAOS, double face check shirt H&M, pants Tommy Hilfiger and bomber Block Industrie.
Samuele wears hoodie
Vintage 55
, check shirt around hips
Wrangler
, double face fine check shirt around hips
H&M
, jeans
Diesel
and leather biker
boots
O.X.O.
.
Samuele wears hooded sweatshirt Wildfox, argyle check cardigan Cristiano Fissore, jeans jacket JPG Jeans by Jean Paul Gaultier, pants Replay, shirt around hips Levi's and belt Replay.
Samuele wears inner shirt Levi's, shirt outside Rifle, jumper Messagerie, jeans Dsquared2, customized scarf stylist's own and boots O.X.O.
Samuele wears shirt Wrangler and t-shirt Calvin Klein.
Samuele wears stripe pull over on shoulder KAOS, white shirt Calvin Klein, pants Woolrich and vintage print scarf Hermes.
Title Image
Samuele wears beige jumper
Cristiano Fissore
, chek shirt
M.Brandon by Vintage 55
, customized gloves
stylist's own
and burgundy
denim
Scotch & Soda
.