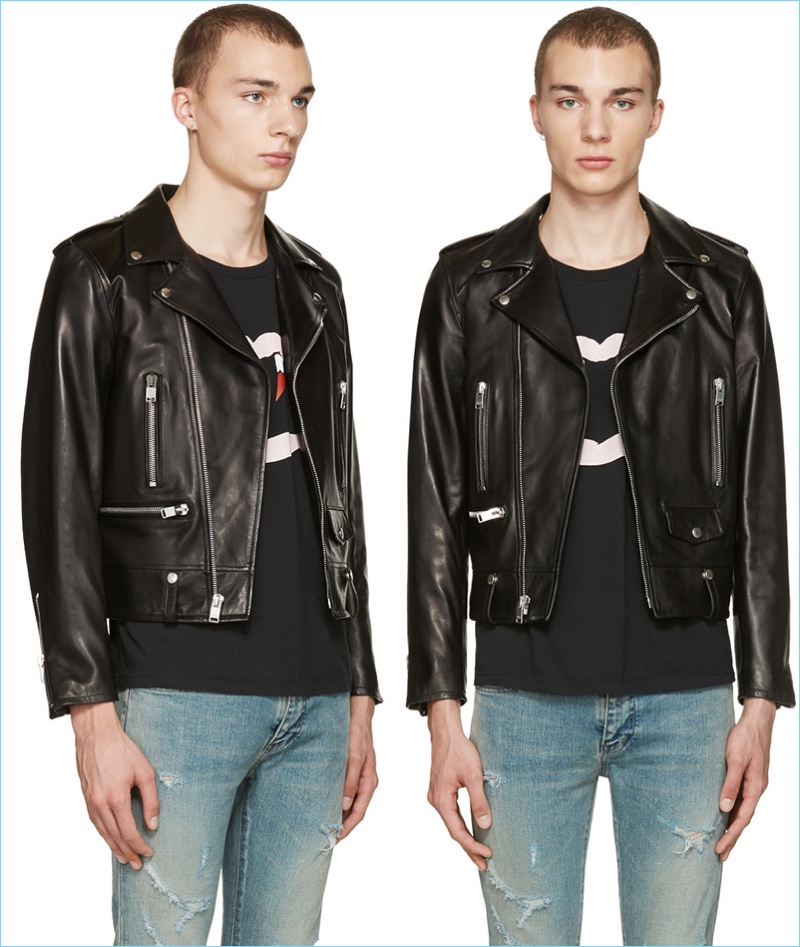 There's something magical about a leather biker jacket. The timeless essential captures a rebellious spirit, supported by iconic images. When it comes to cinema style, Marlon Brando is rememberable for his leather clad portrayal of Johnny Strabler in 1953's The Wild One.
Related: Revisit the Icon | This Season's Hottest Leather Biker Jackets
A young Mel Gibson also comes to mind in 1979's classic, Mad Max. Continue down memory land and you have Arnold Schwarzenegger in 1984's The Terminator, as well as John Travolta as Danny Zuko in the 1978 musical hit, Grease.
Men's Wardrobe Staple: Saint Laurent Leather Biker Jacket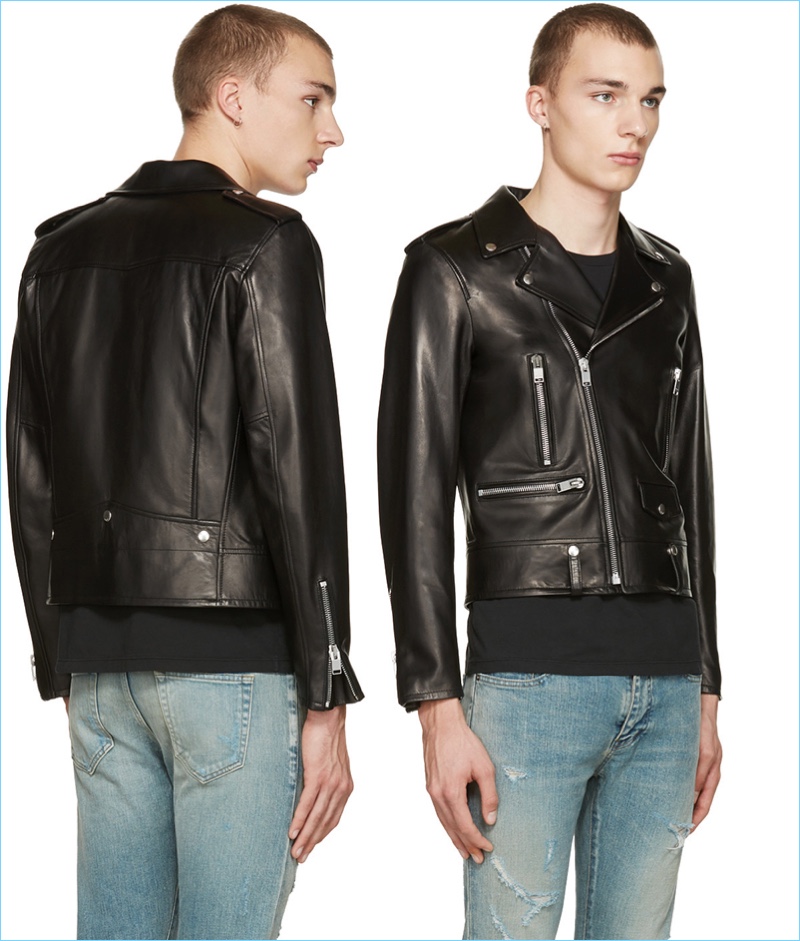 Fast forward to today and you can easily see why the leather biker jacket has maintained its cool status. Fashion brands such as Saint Laurent stand by the time tested essential with various must-have styles. Saint Laurent's leather biker jacket has proven to be such a hit, it knows no age. You can see the leather jacket on everyone from actor Jeff Goldblum to DNCE frontman, Joe Jonas.