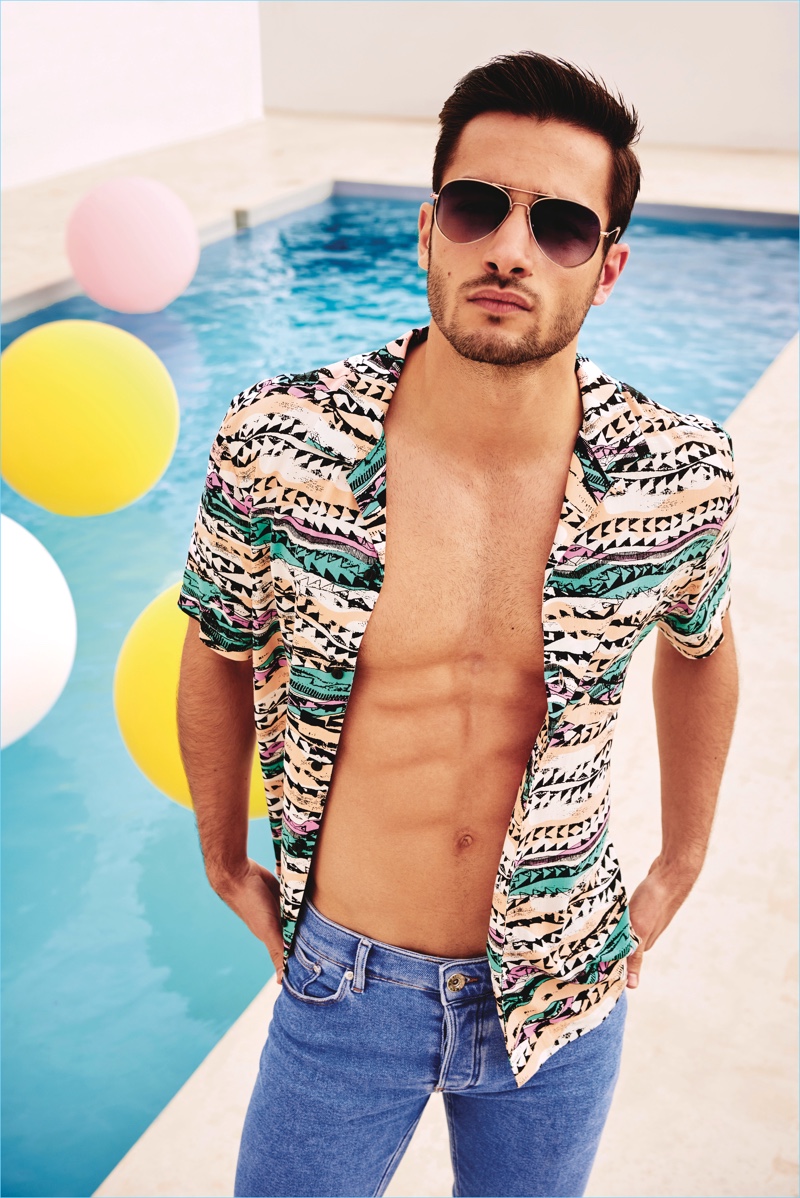 River Island captures the spirit of summer with a collection inspired by city breaks and beach holidays. Embracing a refreshed attitude, the British brand reunites with models Aleksandar Rusić and David Agbodji. Representing River Island's stylish man, the pair wears a mix of casual and tailored fashions.
Related: River Island Tackles High Street Luxury with Fall '18 Collection
Floral prints dress shorts and swimwear as River Island prepares for the beach. The label also offers baseball caps, ombre tinted sunglasses, and belt bags. Providing clothes for the weekend getaway, street style is front and center. Chino shorts, skinny jeans, short-sleeve shirts, and more contribute to River Island's summer uniform.
River Island High Summer 2018 Men's Collection