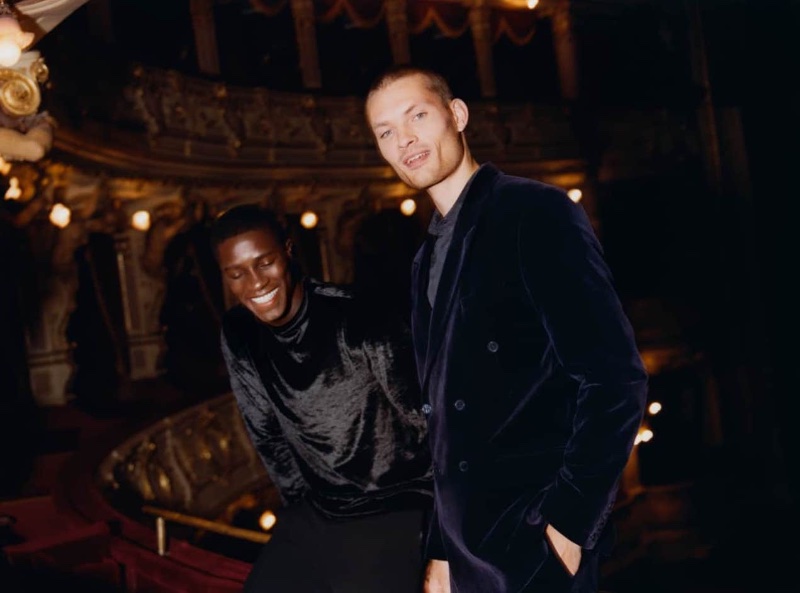 Roll out the red carpet! Reserved is in a "Christmas Mood." The fashion brand unveils its holiday 2022 campaign with a dressy approach to the festive season. From joyous colors like red to rich textures such as velour, Reserved inspires a formal sensibility for Christmas.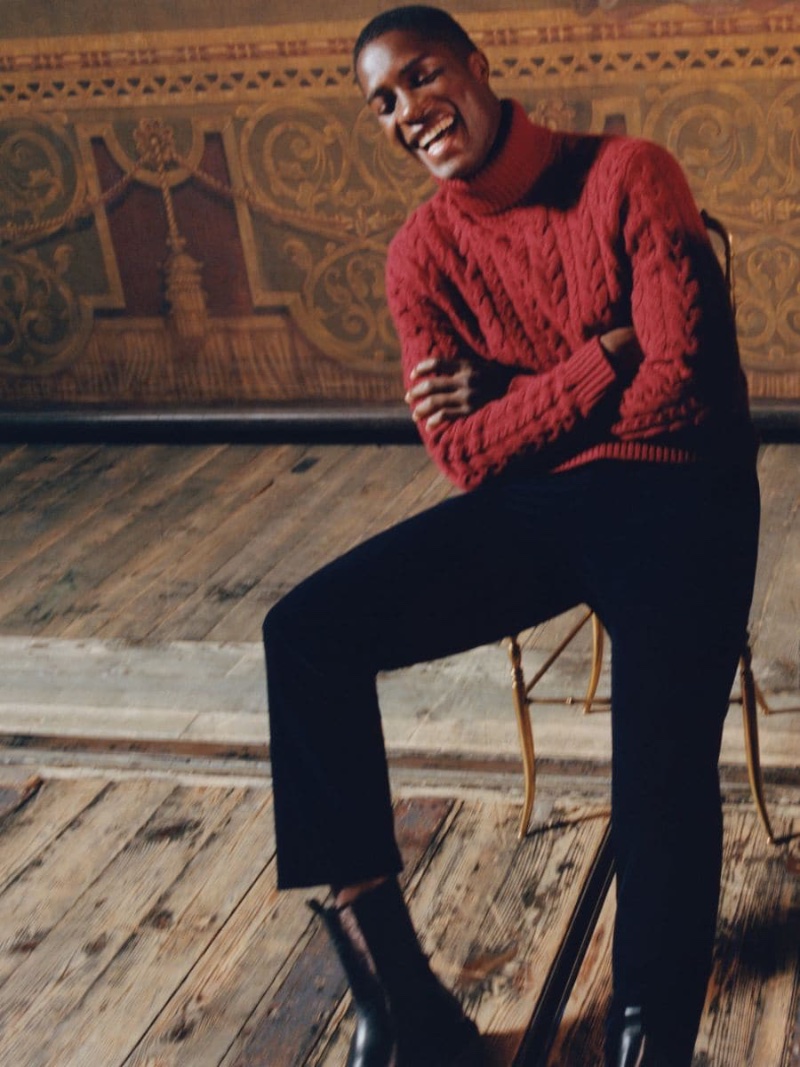 Reserved 'Christmas Mood' Campaign
Models Mukasa Kakonge and William Los share the spotlight for Reserved's holiday advertising. The duo joins a grand cast for a charming video directed by Tala Dołgowska with cinematography by Nikodem Marek. Meanwhile, Mukasa and William look their holiday best with Reserved's latest clothing styled by Ewelina Gralak.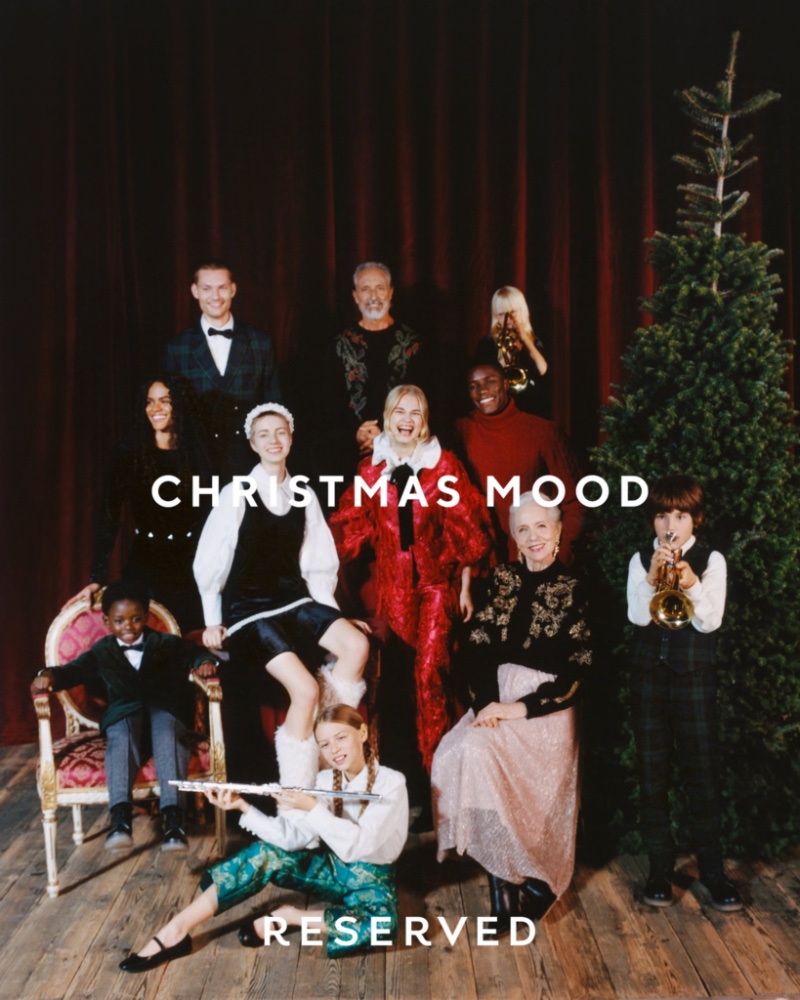 Reserved's holiday campaign also features Britt Oosten, Sylwia Kuta, Mika Santos, Anna von Rueden, and Gilbert Ros. The models take to a set designed by Ania Witko. Hairstylist Michał Bielecki and makeup artist Wilson ensure the cast looks their best for the holiday season.