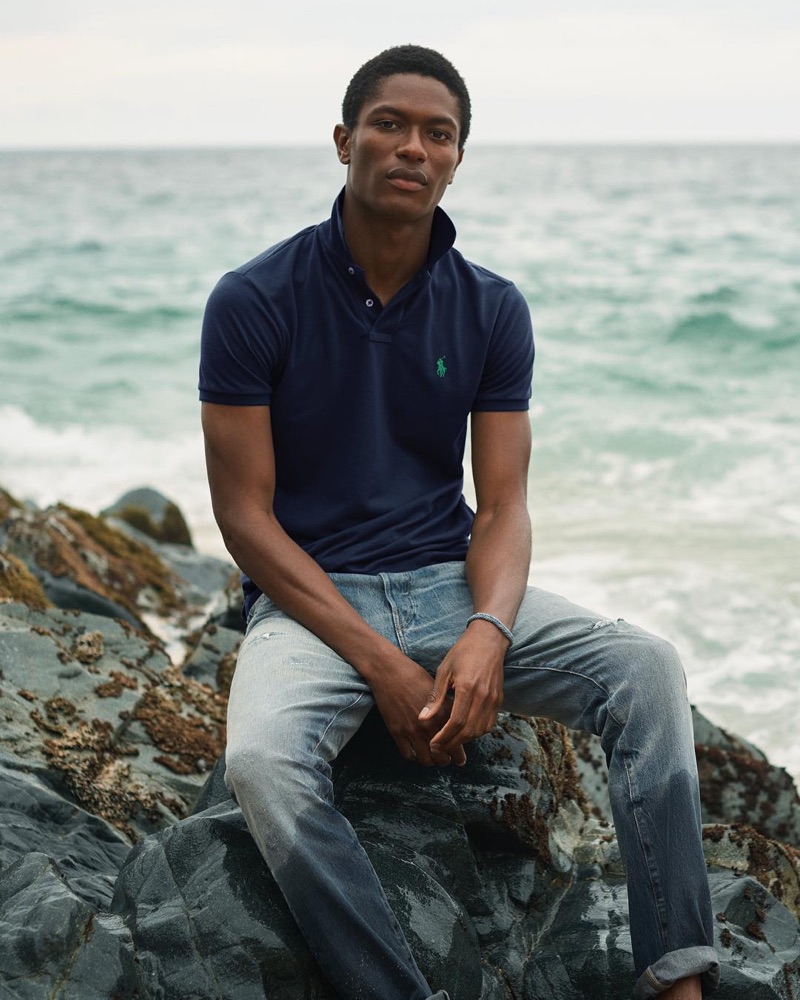 POLO Ralph Lauren reunites with Hamid Onifade and Simon Nessman for its latest outing. The brand takes to the beach for a new campaign to spotlight its Earth Polo. Embracing a sustainable model, Ralph Lauren revisits its classic RL polo shirt by making it from 100 percent recycled plastic bottles.
Related: Ralph Lauren Revisits Nautical Style for Spring '19 Collection
The Earth Polo benefits from Taiwan's First Mile program, where people are encouraged to collect bottles for recycling. On average, twelve bottles can be transformed into enough yarn for one polo. Conserving water, Ralph Lauren has even reconsidered its dyeing process, using one that doesn't require water.
POLO chief innovation officer David Lauren discusses the brand's support of sustainable fashion. Sustainability is such an important topic today and something that is really authentic to who we are as a brand and company, says Lauren.
Ralph Lauren has always created products with a sense of timelessness that are meant to be worn and loved and passed on for generations. As a global brand, we have a responsibility to evolve our products and to find and implement technologies that are both sustainable and scalable for generations to come. By 2025, we are committed to converting our use of virgin poly-fiber to recycled poly-fiber across all products and brands.
To purchase Ralph Lauren's Earth Polo, visit RalphLauren.com.
POLO Ralph Lauren Earth Polo Campaign