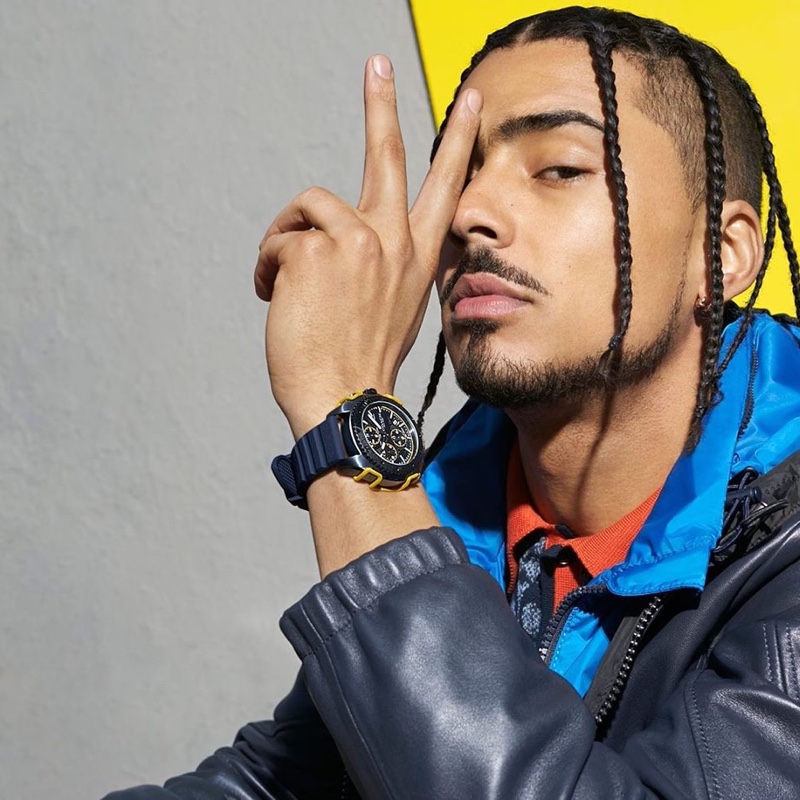 World-famous luxury fashion label Coach unveils a new project with Quincy Brown; its latest global brand ambassador. Quincy signs on to help Coach launch its new C001 watch collection. Best known for his appearance on the television show Star and movies like Brotherly Love, Quincy is also a musician. Multitalented, Quincy stars in a campaign to commemorate Coach's contemporary watch line. He's also the first celebrity to appear in an advertisement to promote the label's timepieces.
Related: Quincy Brown Rocks BAPE x Coach Collaboration
Coach C001 Watch Campaign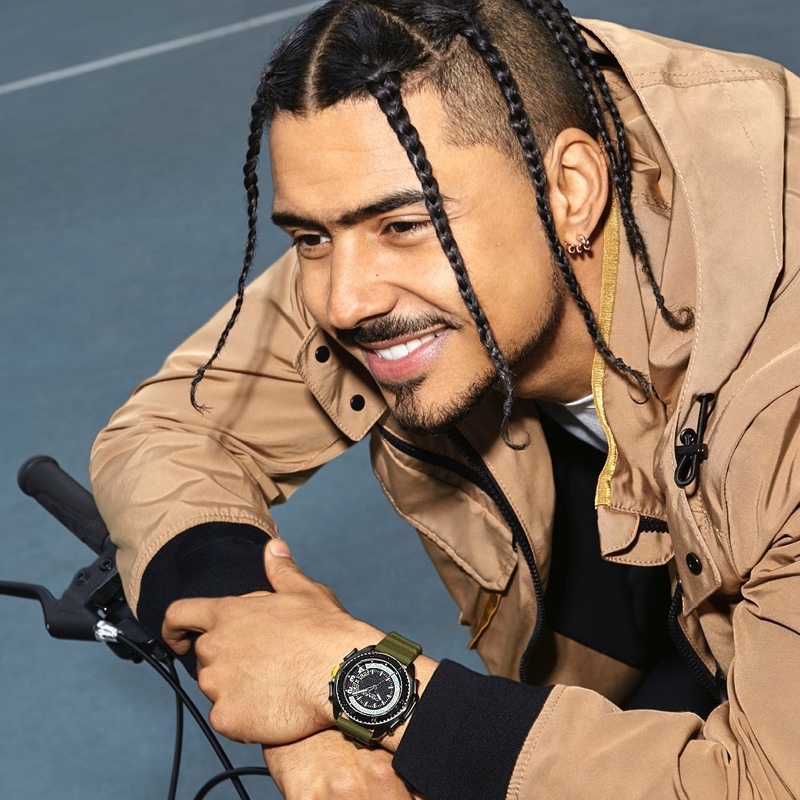 Alessandro Simonetti photographs Quincy for the C001 Coach watch campaign. Coach is synonymous with essential New York style, and Quincy easily complements the brand with a contemporary edge. After all, Quincy explains, "Working with Coach has been a dream because it's about so much more than the aesthetic."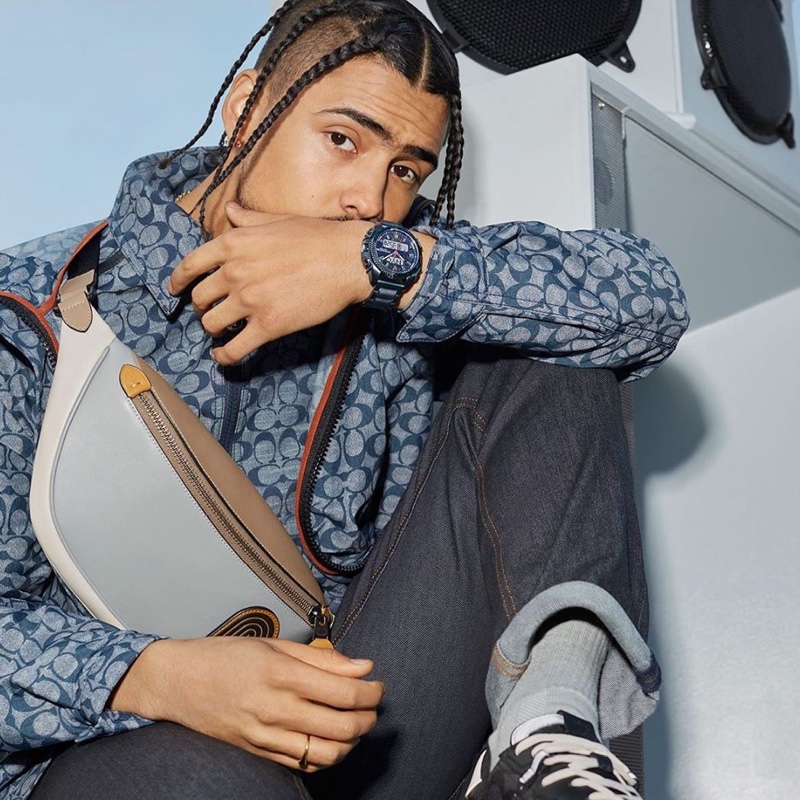 The 29-year-old artist continues, "We're not only aligned on values—they've always allowed me to be the real me. Finding a partnership like that is priceless. I'm so proud to be part of the C001 watch campaign." Quincy interjects, "In my opinion, time is the most valuable asset in our lives, especially now. We all have the same 24 hours, but it's what you do with it that genuinely defines who you are."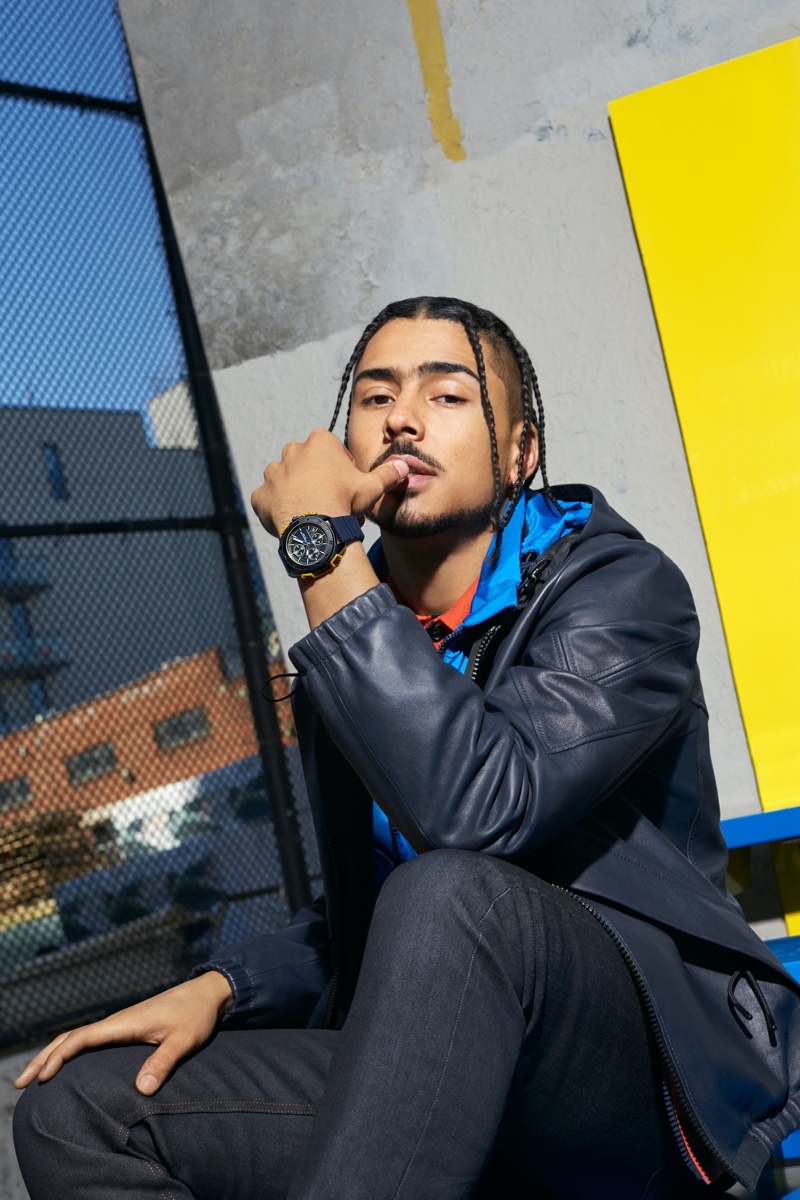 The C001 Coach collection has been designed considering style and incorporates the latest technology. The collection has six different styles, with various options for each style. For straps, rubber, stainless, and the famous plated bracelets are available. Other features include the layered dial having the popular Coach patterns and colors, case guard, which is removable, analog, digital movement, and world time. Movado Group and Coach will celebrate the launch of this new watch collection by making donations to the charity Feeding America.