A model for modern style, singer Prince Royce is frequently seen in trendy fashions, embracing a casual attitude for events, performances and music videos. In his new music video for Culpa al Corazón, Prince Royce wears a layered hoodie look from Los Angeles-based label NSF. The fashion-forward piece takes the guess work out of contemporary layering and boasts incredible details to boot.
Related: Prince Royce Goes Casual for iHeartRadio Fiesta Latina
Prince Royce's Layered Hoodie Style: Get the Look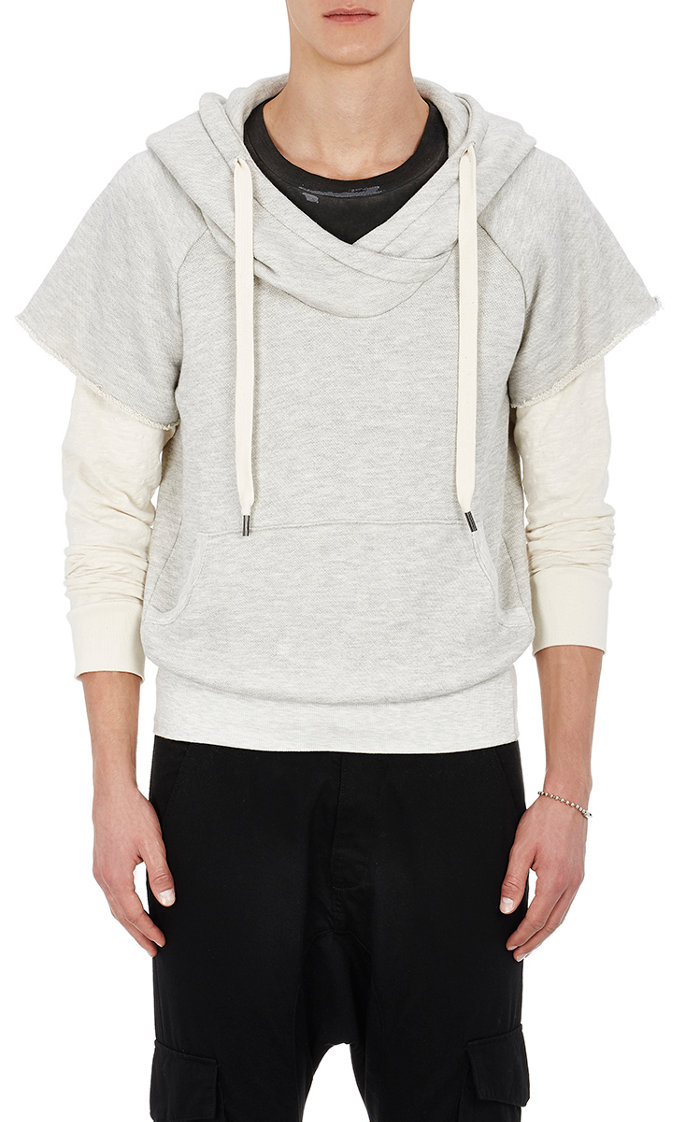 Prince Royce Culpa al Corazón Music Video

Jimmy Quaintance Appears in Prince Royce's Culpa al Corazón Music Video

Model Jimmy Quaintance shows off his acting chops, appearing in Prince Royce's Culpa al Corazón music video. Jimmy embraces a rebellious edge in a leather biker jacket and workerswear-inspired fashions. Vying for the attention of a girl, Jimmy gets in a physical altercation with Prince Royce for the music video's climax.