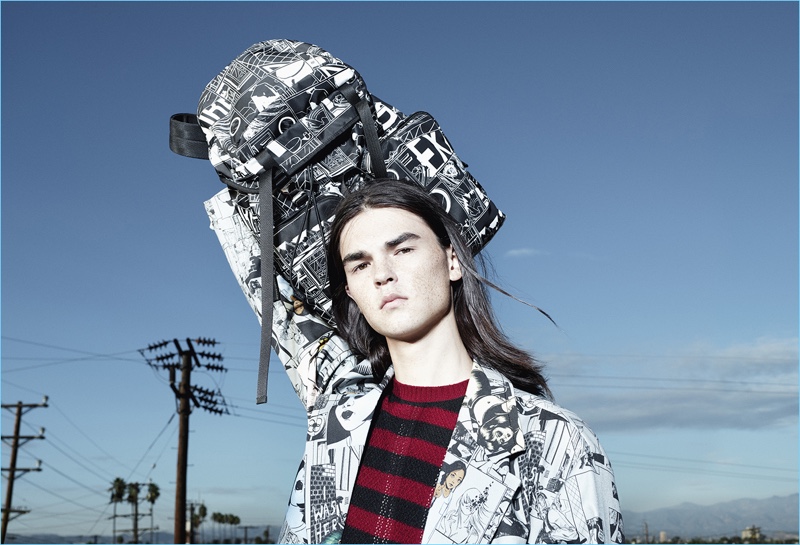 Prada unveils another chapter of its spring-summer 2018 campaign. This time around, we get a glimpse of the label's graphic accessories. Bold designs mirror the fun world of a comic book. Traveling to Los Angeles for the outing, Prada entitles the occasion, "In the Cities." Willy Vanderperre photographs models Christian Heritage, Benj Draper, and Jordan Sannicks.
Related: Prada Brings Its Comic Inspirations into 365 Universe for Spring '18 Campaign
Like the characters who hold them, every piece is an absolute individual, with its own precise point of view, says Prada in a press release. Inspired by the multiple narratives of comic book strips, and featuring unique works by graphic novel artists, each accessory tells its own story, evokes its own emotion.
Prada Spring/Summer 2018 Men's Accessories Campaign