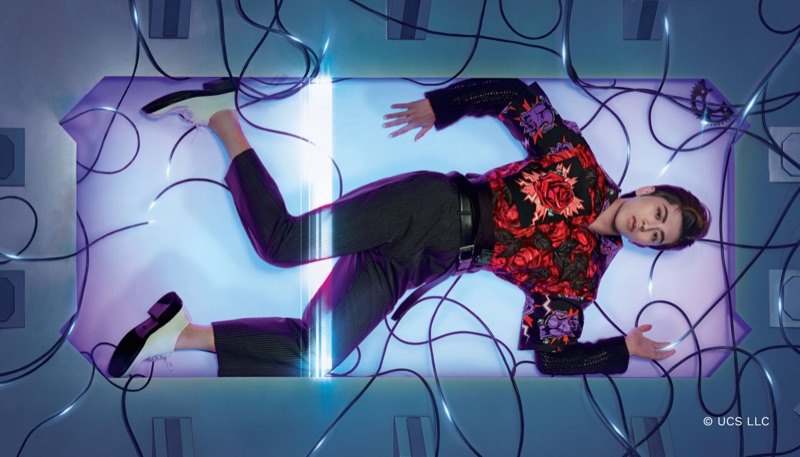 Prada collaborates with Chinese multimedia artist Cao Fei to produce a fall-winter 2019 campaign featuring singer Cai Xukun. Also known as Kun, the Chinese singer stars in a science fiction-themed advertisement entitled "Code Human." Exploring idol culture, Fei discusses how the campaign's direction developed.
If viewed from an anthropological and sociological perspective, then in this work, I placed Kun, who is a cultural phenomenon, into a futuristic archaeological environment in the 'Post-Anthropocene' era, where a perfect man-made KUN lies like a specimen on show in cabinet for visitors to see, says Fei.
Related: Prada Presents the 'Anatomy of Romance' for Fall '19 365 Campaign
The artist continues, In the film, Kun also played a visitor to this 'Museum of Mankind,' in the exhibition, he suddenly sees a specimen that looks exactly like himself. Who is imitating who? In the future, this is the ethical questions facing the idea of man-made men. Like clones, it will result in a conflict between the species.
Cai Xukun for Prada "Code Human" Fall/Winter 2019 Campaign