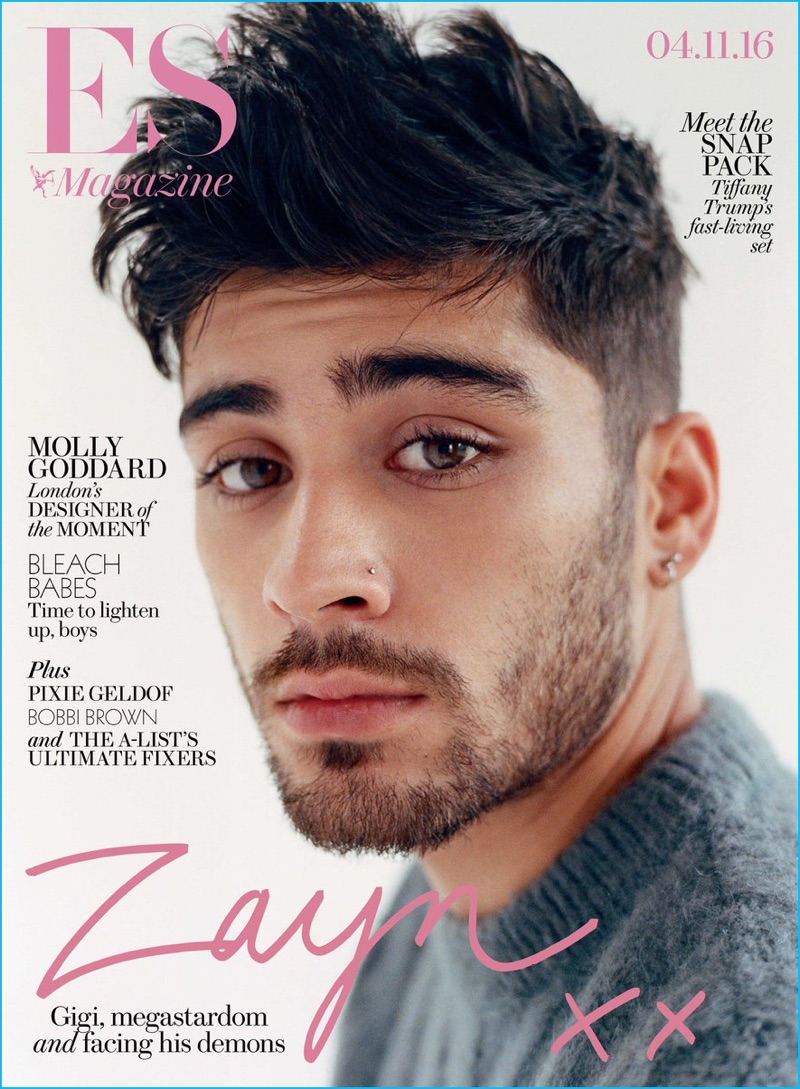 Zayn Malik promotes his autobiography, Zayn with a new cover story for ES magazine. Delivering a charming photo shoot, Clare Shilland captures the singer in a designer wardrobe. Stylist Jason Rambert pulls together fall fashions, outfitting Malik in Valentino, Calvin Klein, and more. Opening up to the magazine about his battle with anxiety, the Like I Would singer expresses why it's important to be transparent.
Related: Zayn Malik Tapped for Versus Versace Collaboration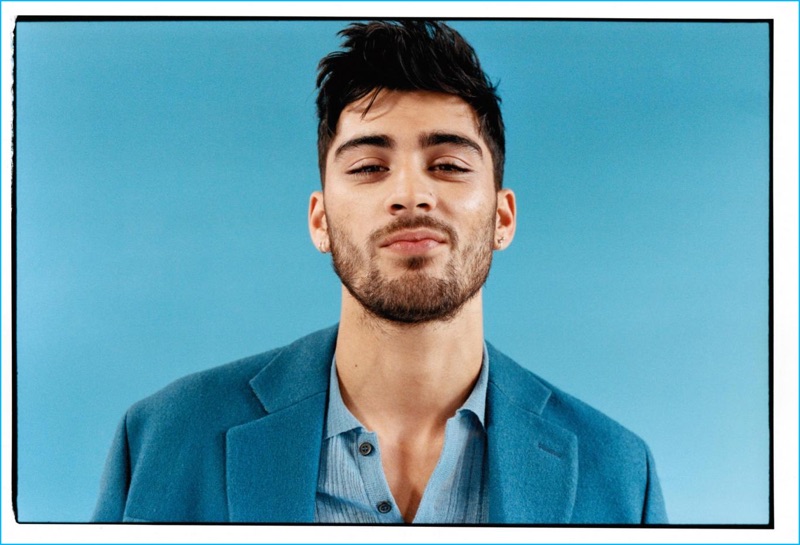 Zayn Malik on His Problems with Anxiety
Discussing his anxiety, Malik shares, "I want people to see the good side to me and, yeah, the emotional stress of maybe not fulfilling that is a lot sometimes." The 23-year-old singer continues, "Anxiety is something people don't necessarily want to advertise because it's seen, in a way, like a weakness. I speak about it so that people understand that it doesn't matter what level of success you have, where you're from, who you are, what sex you are, what you do–you can still experience these things."
Continuing to open up, Malik confides, "For me to pretend that I didn't have anxiety would be fake. It also helps people understand why I behave in a certain way. Sometimes things get in the way of us doing exactly what we want. I never mean to offend. It's an uncontrollable thing that I can't do anything about." Talking about how anxiety affects his career, Malik adds, "Sometimes I won't go heads in with something that could be really beneficial because I don't feel comfortable." Read more on Standard.co.uk.
Zayn Malik ES Magazine Photo Shoot