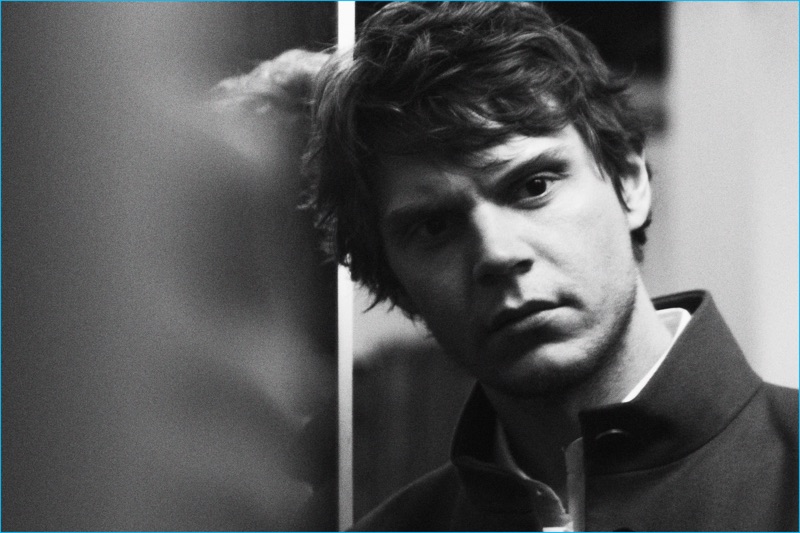 American Horror Story star Evan Peters stars in a new feature for The Laterals. Peters connects with photographer Yoshino for a moody photo series. Juliet Vo matches the tone of the shoot with a minimal wardrobe. Peters sports essentials such as a polo shirt and crewneck sweater. Featured brands range from Ted Baker to Todd Snyder. / Fashion assistance by Courtney Welch. Grooming by Jamie Taylor (The Wall Group).
Related: Evan Peters Connects with HERO, Talks Quicksilver Character Development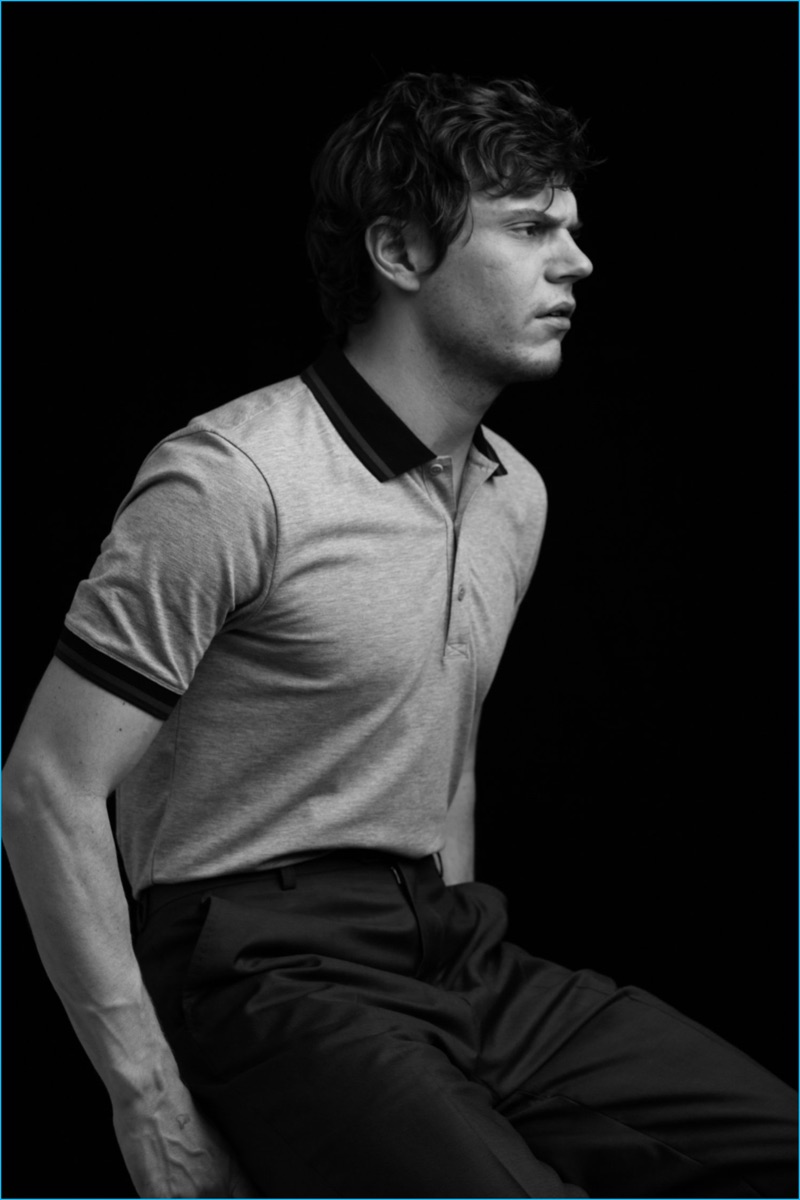 Evan Peters on the Success of American Horror Story
Interviewed by Kandice Che, Peters talks about the success of American Horror Story. The 29-year-old actor reflects, "I knew Ryan Murphy was a genius, but I had no idea that fans would respond as amazingly as they did. The idea of an anthology series was a new idea that I personally loved, but again was blown away by the support and enthusiasm of the fans."
Thankful for the show's fans, Peters relates, "I'm grateful because the fans are the reason we get to come back each year and get to play different characters and tell different stories. It's a dream come true."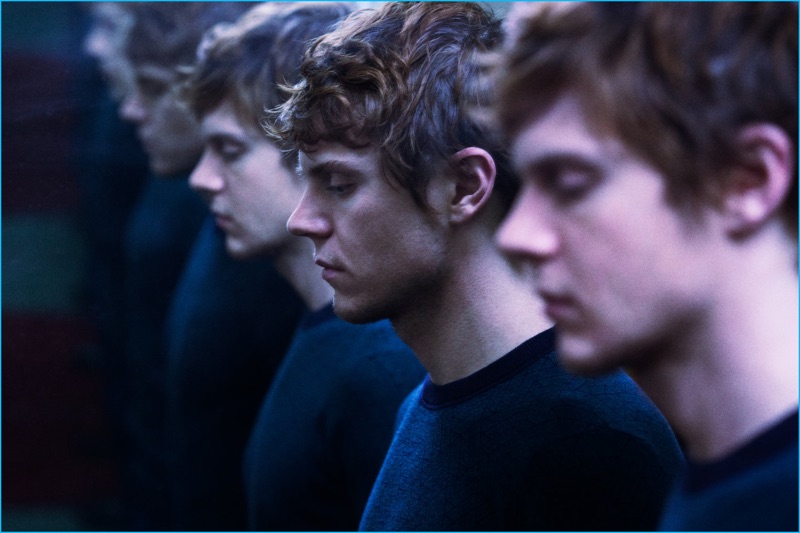 Evan Peters on Watching American Horror Story
Giving insight on his viewing experience watching American Horror Story, Peters says, "This season is really freaking me out watching it. Usually filming the show is really scary because you're dealing with horrific content and the sets, actors, and the special effects are all so incredible that you can't help but to be freaked out."
The American actor reflects on the show, sharing, "Last season, I had a moment as Mr. March where I was cutting up a body and started to be desensitized to the whole thing and thought to myself, 'That's a little scary…' but thankfully I quickly went back to realizing this stuff really does happen in the world." Read more on TheLaterals.com.
Evan Peters The Laterals Photo Shoot