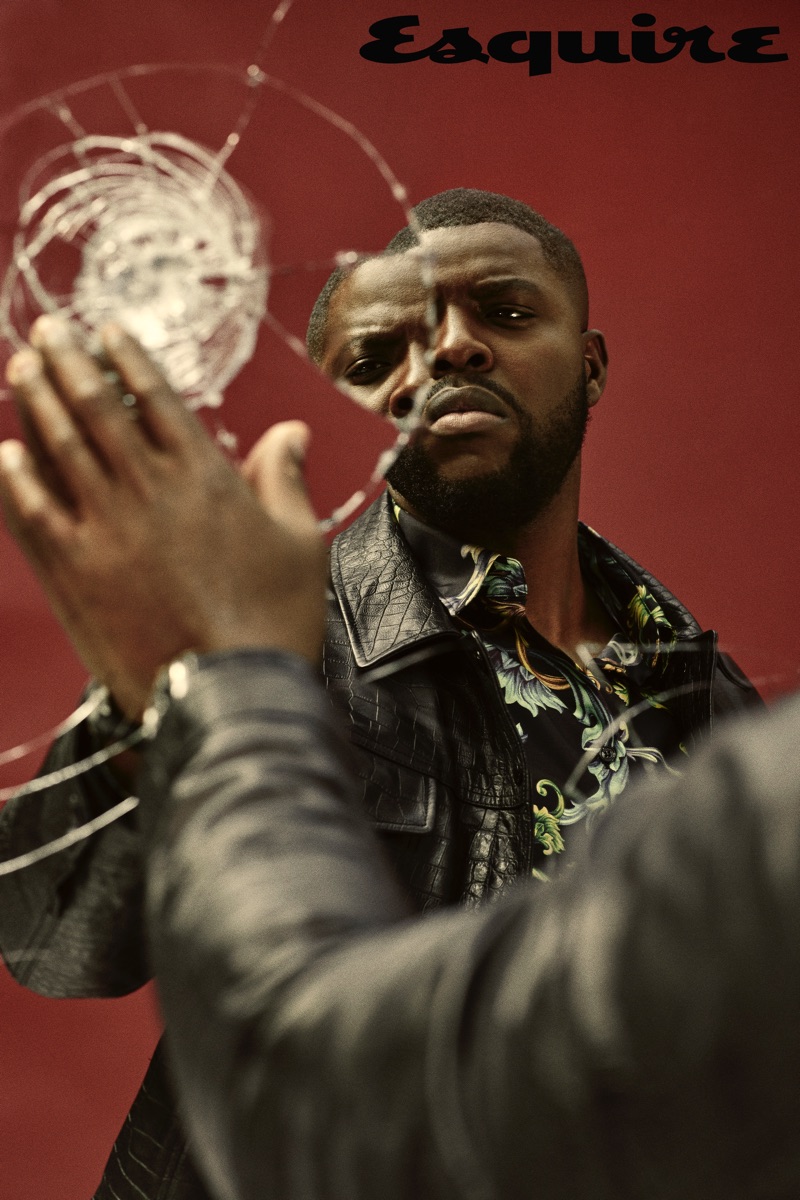 The star of Jordan Peele's Us, actor Winston Duke is in the spotlight. Duke links up with Esquire for its April 2019 issue. The 6'5″ actor takes to the studio with photographer Carlos Serrao and stylist Matthew Marden for quite the story.
Related: Jordan Peele Covers WSJ. Magazine, Discusses 'Us'
I'm six-foot-five and over two-hundredsome-odd pounds, says Duke. You don't get to see a lot of my body type in fashion. I really loved that in this shoot we got to push the envelope of what types of bodies fit in the world of high fashion and representation.
The Us star continues, People tend to say that if you don't fit sample sizes for a photo shoot, there's not much choice for you. But I feel we're showing people who don't fit a sample size and who value self-expression that they have options. Read more at Esquire.com.
Winston Duke Esquire Photo Shoot