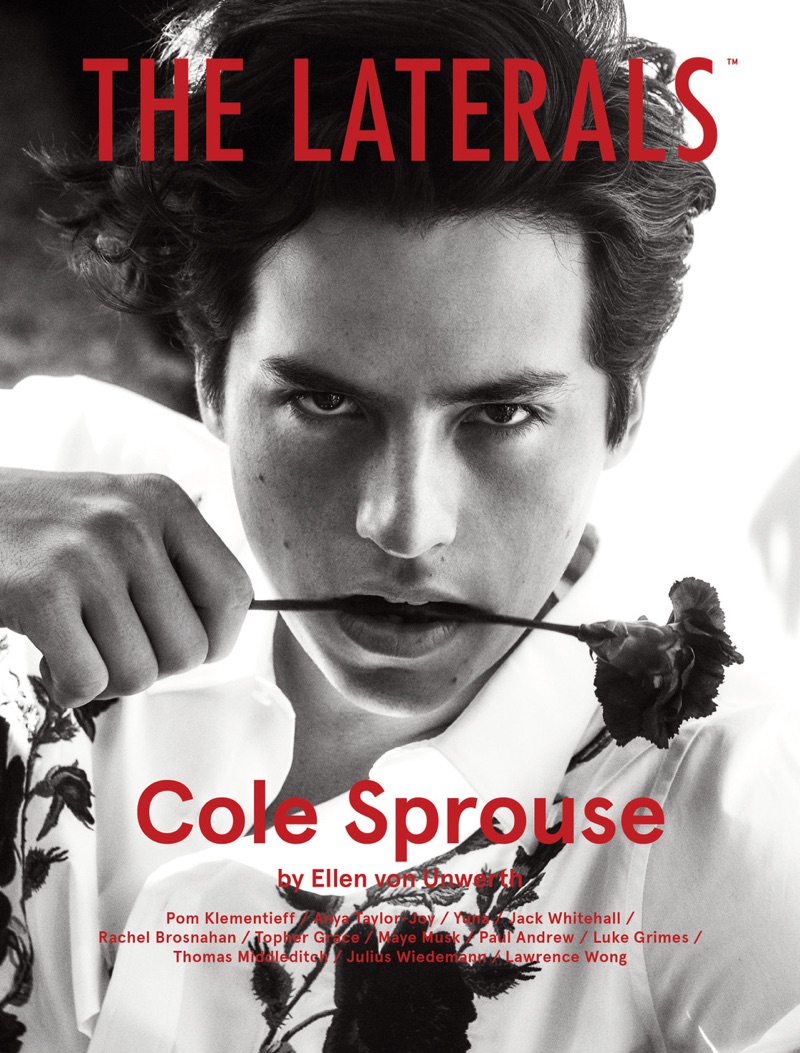 The Laterals launches its second issue with cover star Cole Sprouse. The Riverdale star sports an Alexander McQueen shirt for the cover shot by photographer Ellen von Unwerth. Meanwhile, Tiffani Chynel styles the feature, which includes brands such as Versace and Balmain.
Related: 'Five Feet Apart' Co-Stars Cole Sprouse & Haley Lu Richardson Cover Wonderland
Sprouse also talks to the magazine about growing up as a child actor. I would say that truly, the most medicinal approach to the kind of plagues that come alongside child acting or entertainment when you're a kid is temperance, and trying to remind yourself to be humble.
The 26-year-old actor continues, Also, surrounding yourself and establishing yourself a solid group of friends that are there for honest reasons and have the ability to tell you that you're being a piece of shit if need be. But one of the greatest boons that I had, truly, was my brother. That and a deep-rooted cynicism about the industry as something more than just a job.
Cole Sprouse The Laterals Photo Shoot